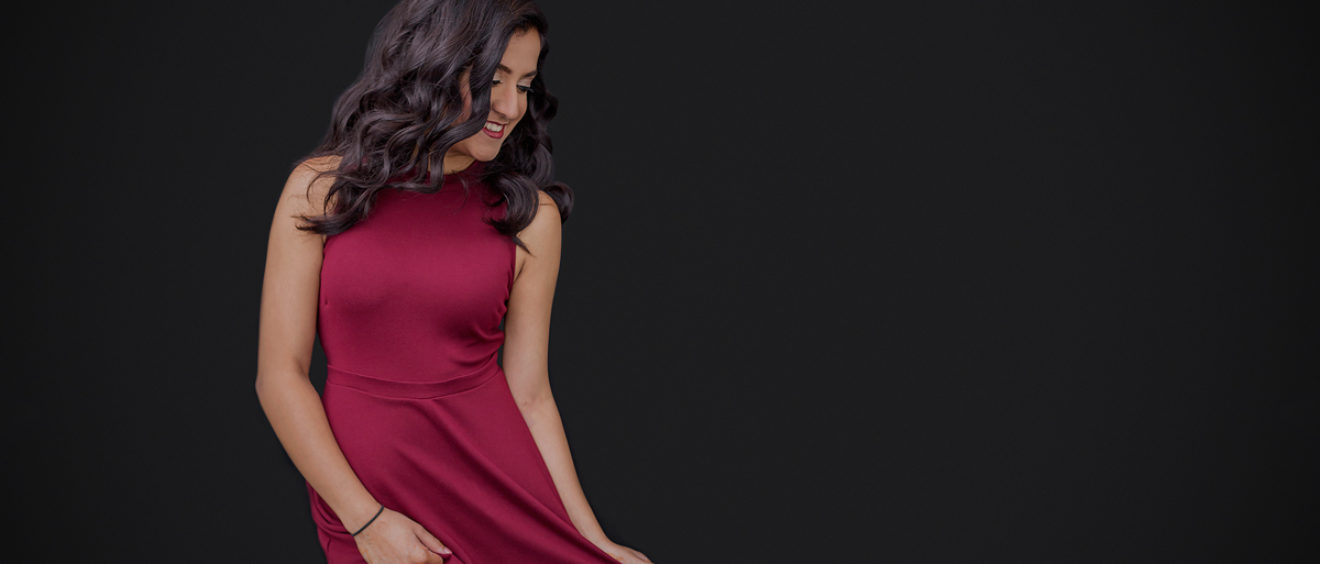 30 Days of Beauty Day 7
30 Days of Beauty Day 7 is Rebecca's day! One week into my campaign with my partners at Fiorio Salons and Spa, and we are so excited to celebrate it with this gorgeous lady.
Our morning in Mississauga at the Square One location felt like backstage at a really fun hair show! We took over most of the space, with all of the ladies having their hair done in one area by their stylists, the makeup area set up in another with Ayesha creating one beautiful look after another, and I took over a third with my backdrop and gear.
As soon as we saw Rebecca's red dress, Ayesha, Aimee and I all had the same thought – girly glam! Her bold red lip colour and dramatic, but classic eye makeup matches the dress perfectly. Her softly curled locks (with the addition of a bit of wind action) elevates the entire look. The last step was for me to work with Rebecca to match the hard work that the beauty pit crew created. Suffice it to say – it was a fantastic shoot:).
Rebecca's feedback is short, but sweet – and precisely what I love to hear. She said: "Thank you for the opportunity of participating in this event. I had an amazing time at the salon in Square One." We had an amazing time too, Rebecca!
Glamorous hair by Aimee Smith
Elegant makeup by Ayesha from Euphoria