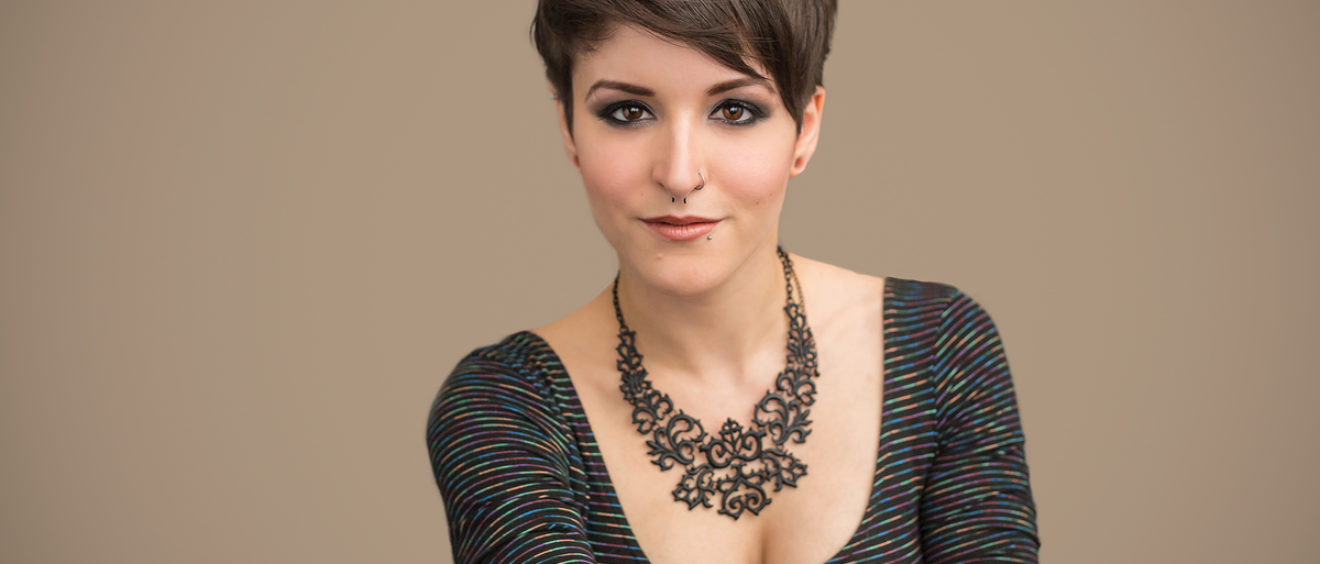 30 Days of Beauty Day 14
30 Days of Beauty Day 14 is the lovely Olivia's day! I spent an exciting morning at my partners Fiorio Salons and Spa's Square One location in Mississauga, and Olivia is Andrew Soares client. Liv says that she has never tried any kind of modelling or posing before, but she moved her body like a seasoned veteran, and she was a dream to shoot.
What makes Liv stand out from many of the other beauties that I have met through this project, is that she has multiple piercings and large tattoos – yet, she is exactly like the other ladies in one aspect – she is beautiful! Here Liv gives us her impressions of her experience:
"I wanted to participate in the 30 Days of Beauty Campaign, because I wanted to bring my alternative and unique look into the spotlight. I feel as though there are still stigmas concerning individuals who are tattooed or pierced. I wanted to be able to show that we are beautiful too- maybe not in a conventional way, but beautiful (inside and out!) in our own, unique ways. I want to be a role model to those who are not yet comfortable in their own skin and let them know that it is totally OK to be different, to look unique and to be weird and proud of it!
I have never experienced modelling and I have also never had a full makeover. I was terrified at first, because the only knowledge I had about modelling was learned from Tyra Banks every Thursday afternoon when I was a teen. I don't usually wear any makeup and I only dress fancy when I have to. Once I had my makeup and hair done, I felt like a princess! I kept catching myself in the mirror and would think "holy bananas, I look like a babe!". The photoshoot was so much fun. Carole was feisty and and silly and made me feel so comfortable. After a few shots, I felt as though I had been doing this for years and as though we'd been besties for a while!  She is amazing at her job and you can tell how passionate she is about her photography, her models and her clients."