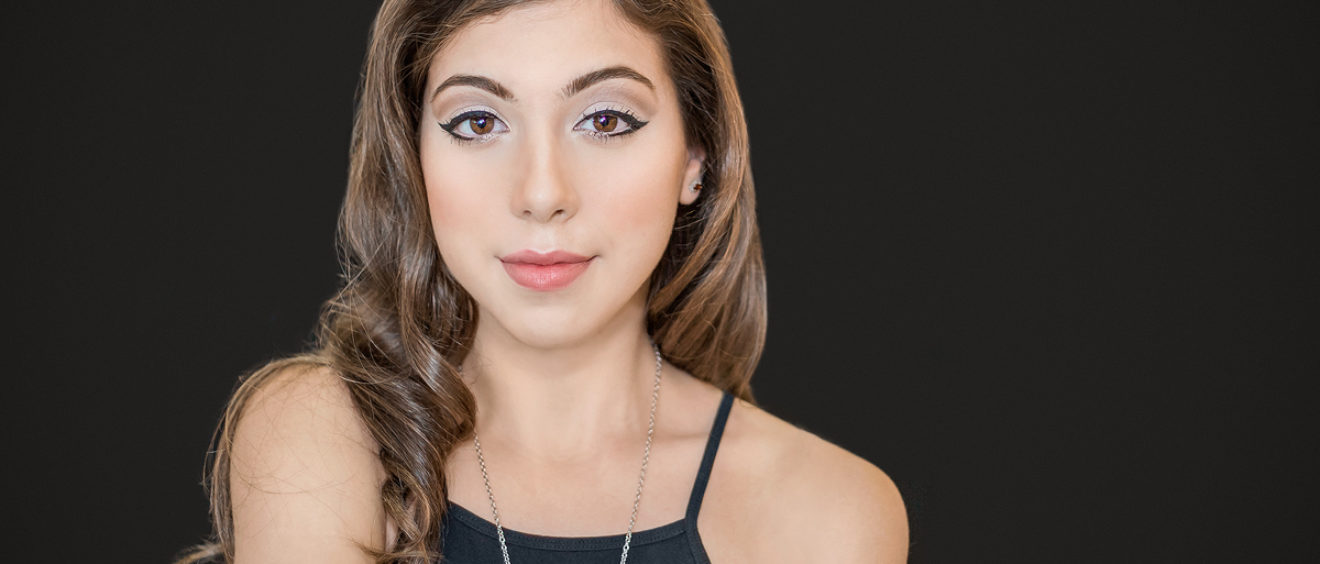 30 Days of Beauty Day 22
30 Days of Beauty is on Day 22, and today Anthea is our featured beauty! This weekend is all about our younger clients – Anthea is 14 years old. She requested some dramatic eye makeup from our amazing makeup artist, Ayesha – so, we chose this clean and simple outfit and softly curled hair style to accompany her dramatic eyes.
One of the most interesting parts of this project is seeing the wide variety of women that want to be a part of it. Anthea jumped into posing without hesitation, and we moved from one to the next very quickly. I love the quiet confidence in her gaze in this portrait.
Anthea's makeup was beautifully done by Ayesha from Euphoria