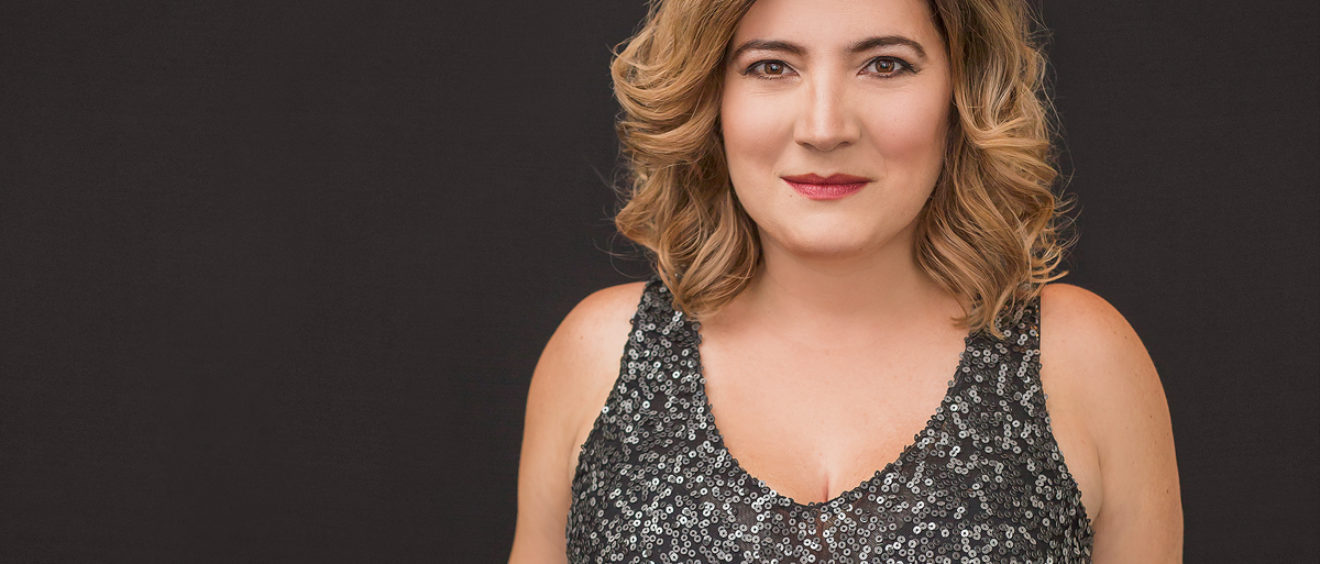 30 Days of Beauty Day 26
30 Days of Beauty Day 26 is Celeste's day to be celebrated! She is a client at my partners, Fiorio Salons and Spa's Square One location in Mississauga. I love it when a client invests a bit of time in choosing the right wardrobe – and Celeste could not have done better with her sequinned tank top and jeans. You don't need anything too complicated to create a beautiful portrait, but a bit of sparkle his always welcome!
Celeste was game for every pose that I suggested, and nailed each one! She has such a fun personality, and her smile is infectious – but, with this portrait I wanted to show Celeste as a strong, confident woman. It seems to have become a bit of a theme for me on this project. We are so used to seeing photographs of ourselves smiling, that it is sometimes nice to see a different side for a change.
This is what Celeste had to say about her experience:
"When Anya asked me if I wanted to participate in Fiorio's 30 days of Beauty Campaign, I thought it would be fun. Who wouldn't love a makeover and photoshoot! But it turned out to be much more – watching women of all ages transform into models for a day, show off their unique looks, and be comfortable doing it was really incredible. Carole's warm and engaging style was great – she really boosted your confidence and made you feel beautiful."