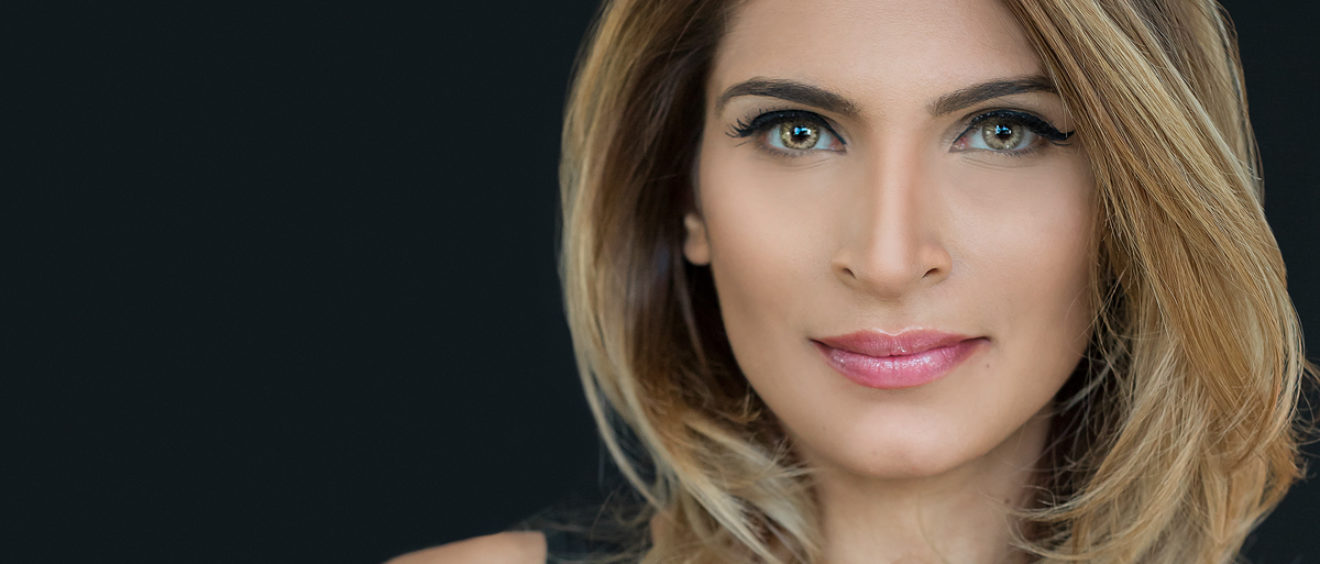 30 Days of Beauty Day 29
30 Days of Beauty Day 29 is all about the mesmerizing Zaheen! I had an incredibly difficult time choosing my favourite portrait from our shoot together, but what made me choose this specific one is the lovely directness of her gaze, and how absolutely fantastic her hair looks. I love how it frames her face just so, and how the caramel highlights echo her skin tone. We started this shoot off with Zaheen's lips painted a vivid and beautiful cherry red, but she requested just a couple of minutes towards the end of the shoot with a more neutral lip colour. I am so thankful that she did that – the more subtle lip colour is simply stunning.
Funny story about this particular shoot: We could not secure a makeup artist to do Zaheen's makeup, but were confident that between us, we could succeed. Zaheen was amongst friends after all. On the day of our shoot, Brandon – who is the Fiorio Salons and Spa marketing manager – joined us for the shoot. He has no prior experience with makeup application, but is an accomplished designer and spent a bit of time painting model airplanes as a kid. He is also a friend of Zaheen's.
Always a solutions-oriented guy – Brandon didn't hesitate to volunteer to try his hand at applying Zaheen's eye makeup. It ended up being a fantastic collaboration between Susanna (a Fiorio stylist), Brandon, me and of course, Zaheen. I think that Brandon should add makeup artist to his resume, alongside his marketing, design and fine art experience!
Zaheen's hair was perfectly styled within mere minutes by Melina, one of Fiorio's senior stylists and talented instructors