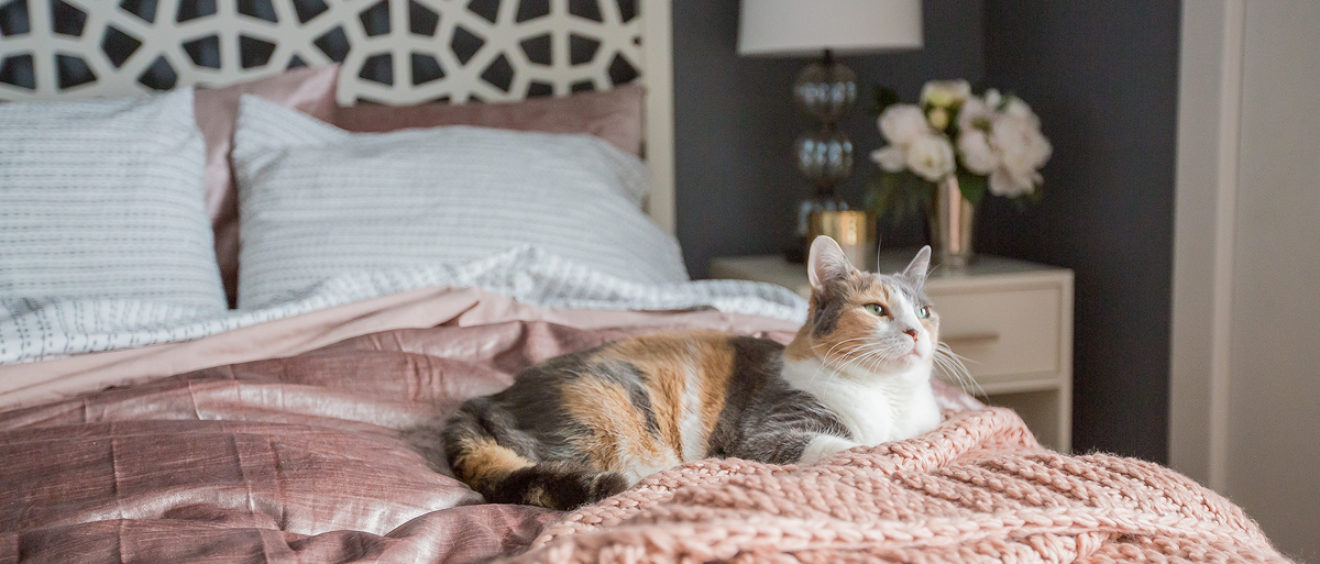 West Elm HGTV Canada cozy bedroom shoot
When there is a chance to work with West Elm and HGTV Canada – I get all excited about all of the interior design eye candy that is bound to cross my lens! I spent a lovely afternoon shooting with the very talented Gabrielle Johnson, who is a freelance fashion and beauty editor. Gabrielle pitched a beautiful bedroom makeover to the folks at HGTV.ca, and then worked with one of the Home Stylists at West Elm to bring it to life. I was invited along for the ride, to capture her beautiful bedroom creation.
The day was cold and blustery, but the bedroom was cozy and warm – filled with luxurious velvety textures and soft pink and grey tones. The most fun bit was when Gabrielle informed me that she was looking to artfully "unmake" the bed just enough to make it look inviting. Usually, interiors shoots involve a lot of ironing and tidying and straightening of edges.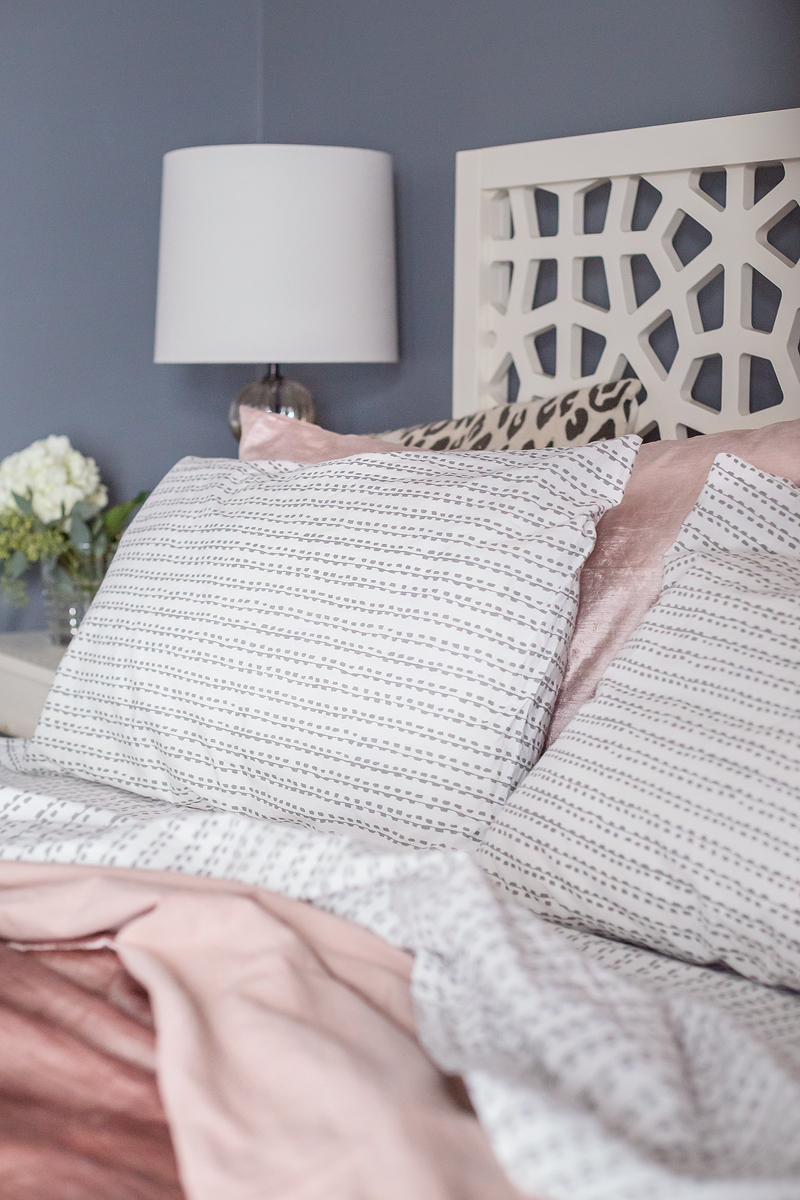 The folds and ripples in the plush duvet picked up a gorgeous shimmer from the fall light pouring through the window. Gabrielle's calico cat, Lyra not only matched the bedroom colour scheme perfectly, she gave her approval of the new look by spreading out in a sunny spot on the knitted throw on the bed. We couldn't resist including her in a few shots!