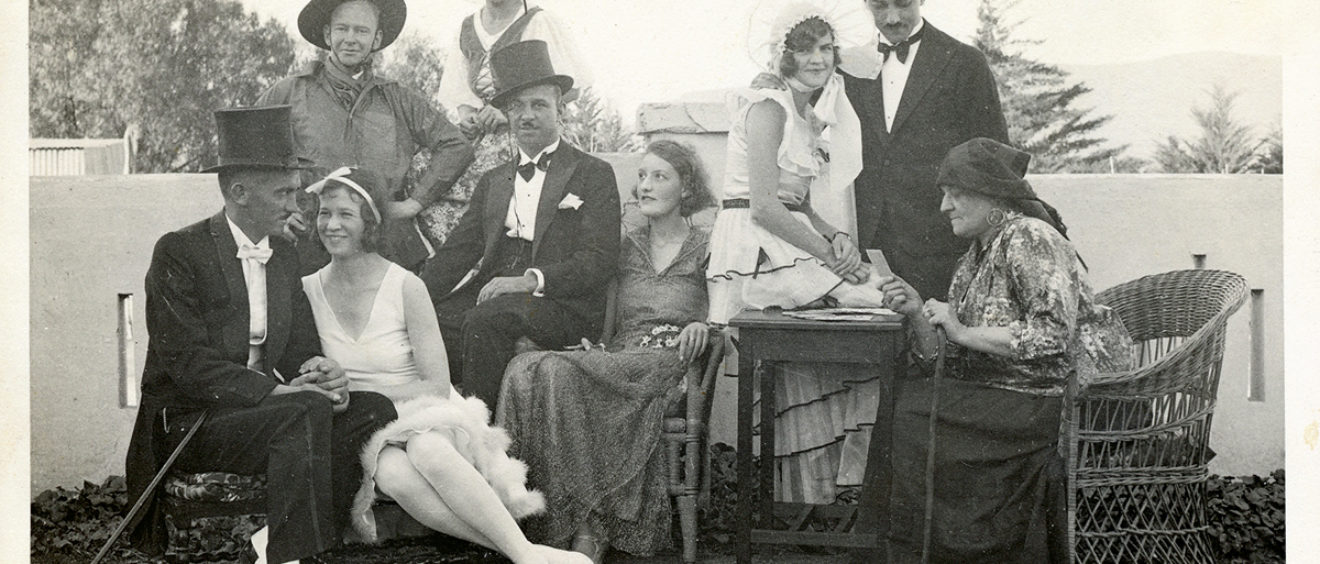 The Importance of a Portrait
I never had the chance to meet my Ouma Pottie (grandmother Potgieter). I was named after her – her name was Carolina, but was called Caro by her friends and family. All I have of her are my mom's stories, and a yellowed portrait or two that are kept in a large keepsake box in a cupboard.  She was a very stylish lady, and wore a lot of grey. Don't know about you, but I try to find physical traits, or personality quirks that I could have inherited from family. As a teenager, I was terribly excited to learn that one of my cousins (who I hadn't grown up with), has the same nose as I do.
From my mom's stories, my impression of Ouma Pottie is that she was quite a serious lady for the most part (life was tough during the Depression, with depression). I definitely don't take after her in that regard – I had it easy growing up, which helped make me sunny and optimistic. I also didn't inherit the depression gene, which I am grateful for.
Judging by the above portraits of the two of us at a similar-ish age, we don't look a whole lot alike. She was way more self-possessed and knew how to pose (look at how she pops that hip!). I also wish that I could get my hands on that dress of hers! What I love about the portraits from the box in the cupboard, is that it shows my serious Ouma definitely had a sassy side. There, I found our common trait…I am brimming with sass (we can all blame my Ouma Pottie now)!
This interest in family heritage and legacy fuels my love of shooting portraits, in part. Aside from that, though – in a time where we capture our everyday, candid moments on our cell phones, the portrait still holds a special place. These days a person's wedding day is often the first and last day that they will have a professional photograph taken.
Our lives are so busy these days, that any reason to spend a bit of dedicated time with our loved ones is to be cherished!
I spend my time ensuring that everyone that crosses my lens walks away with a portrait that they can add to the collection on their walls, or in their albums.