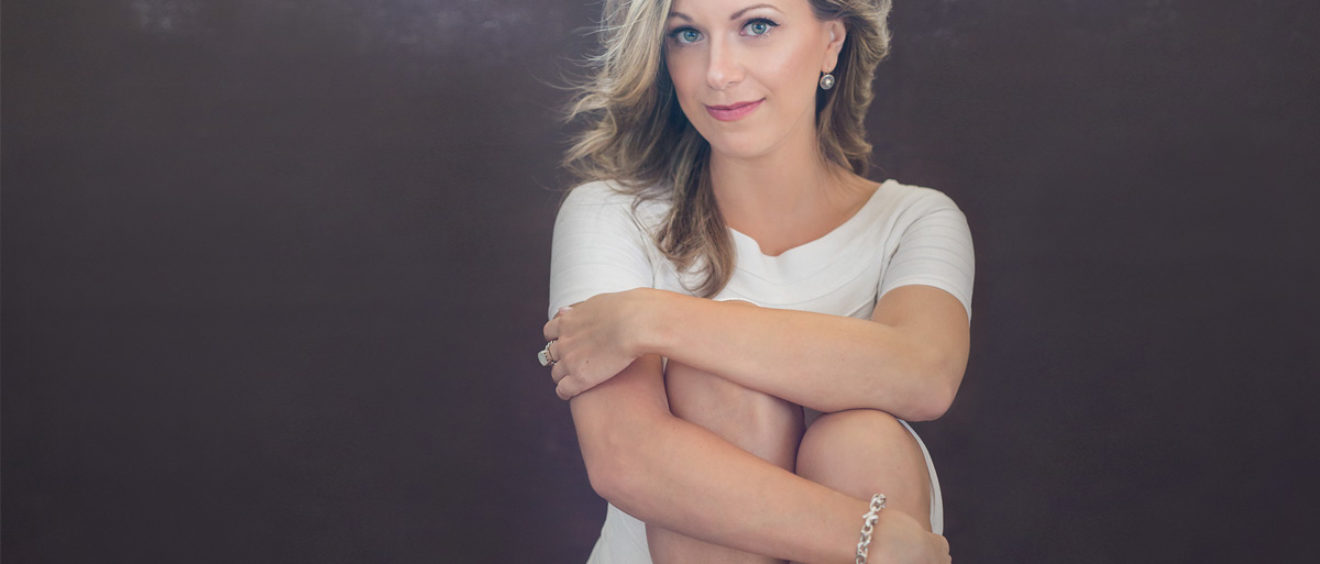 Rent Frock Repeat Stylist Morgan's Portraits
Today I am so proud to feature the lovely Morgan Ratcliffe, one of the stylists at Rent Frock Repeat. You just know that her outfit choices are going to be great! Here below are a few behind-the-scenes photos for you – as you can see, we took over a portion of the showroom with my backdrops, reflectors and other odds and ends. We even snagged a couple of empty rolling racks to use as mobile frames for reflective fabric and diffusion curtains. What lovely, patient people these Rent Frock Repeat women are!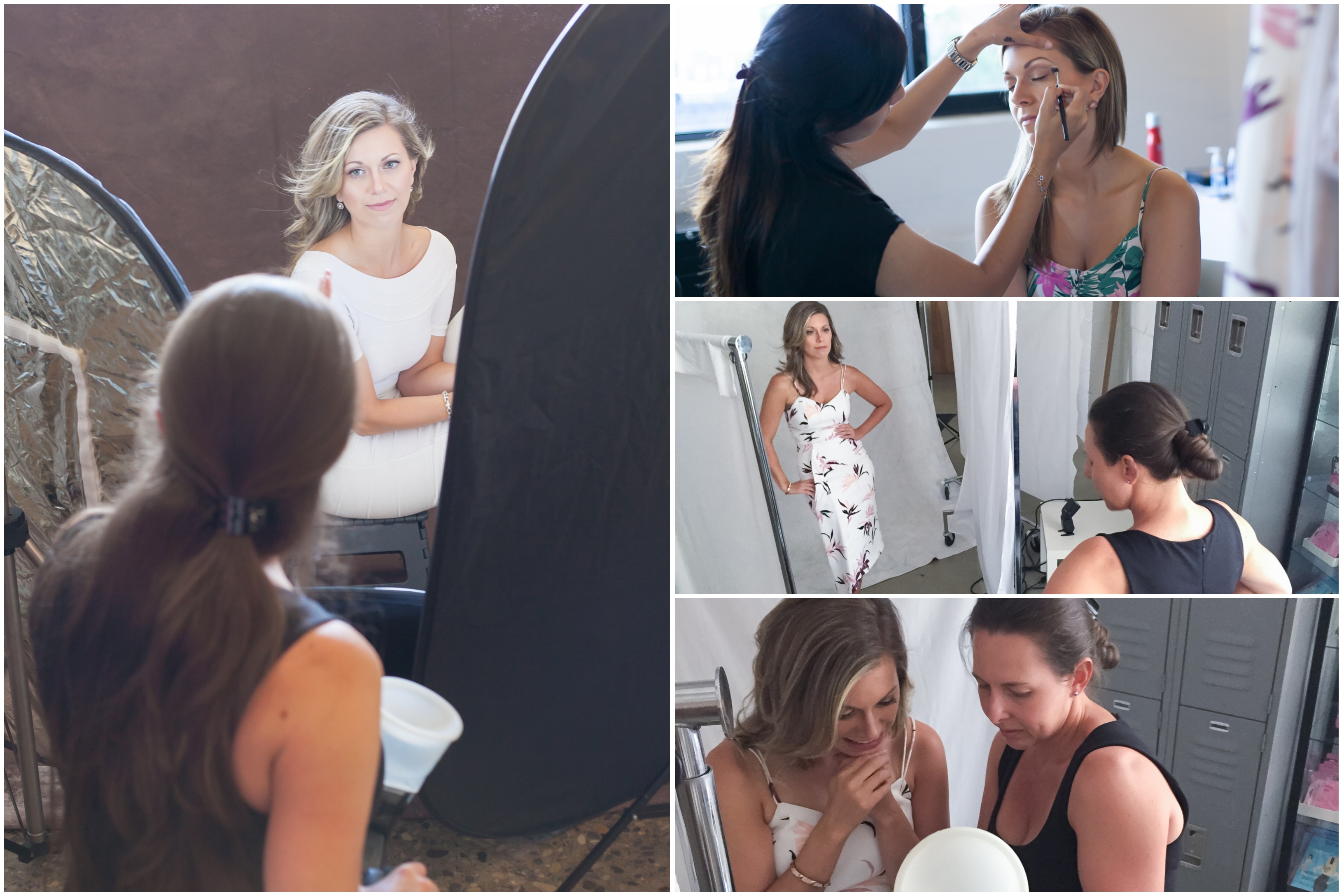 But, before we jump into the shoot itself, I thought it would be fun to show you a Before and After comparison. It gives you an idea of Morgan's everyday look, and the style of hair and makeup that Arwa from Brushes & Blushes created for her. I also love seeing the transformation. Morgan still looks exactly like herself, which is what we want. We even show off how her hazel eyes look completely different, depending on the outfit and light.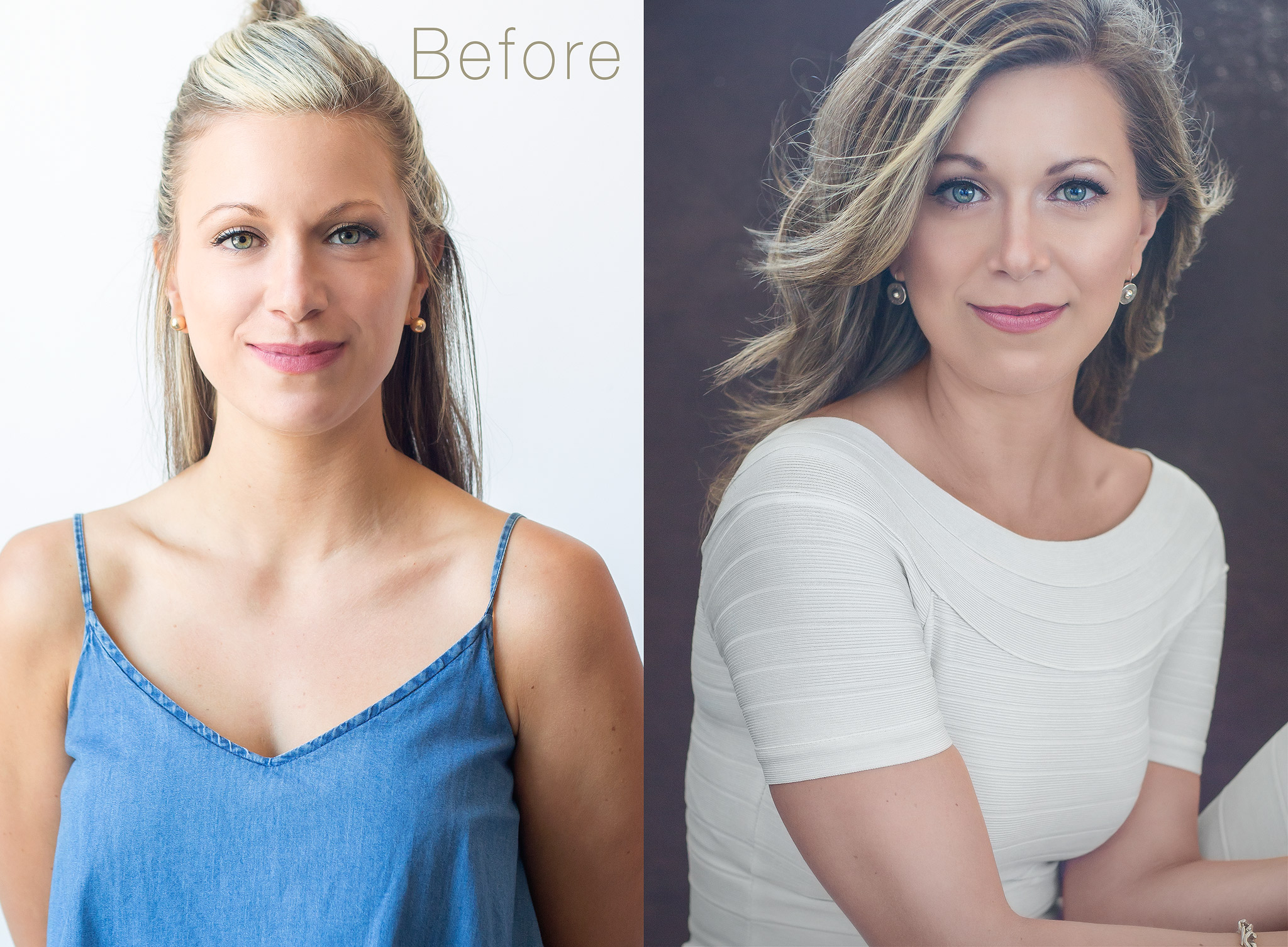 The nice thing about shooting stylists, is that they can articulate the reason behind their outfit choices so well:).
"I chose my dresses because I wanted something more on the professional side, yet still very feminine. I had imagined a softer, more neutral look and these dresses seemed like a perfect fit." – Morgan 
Her outfits worked perfectly for my purposes too. The clean lines and elegant styles allowed Morgan's sweet and bubbly personality to take centre stage. We started off our shoot with the sleek bandage dress from Sivalia. You will notice that it is the same design as Fatima wore during her shoot. Isn't it incredible what an impact the colour makes in a dress? The pearl colour that Morgan chose can so easily be dressed up or down. The open boatneck neckline also shows off her neck and collarbones beautifully. Also – I want this dress in every colour – EVERY SINGLE ONE, I tell you! It is a family trait. My aunt always bought the same outfit in different colours. I do the same thing with shoes. Now you know!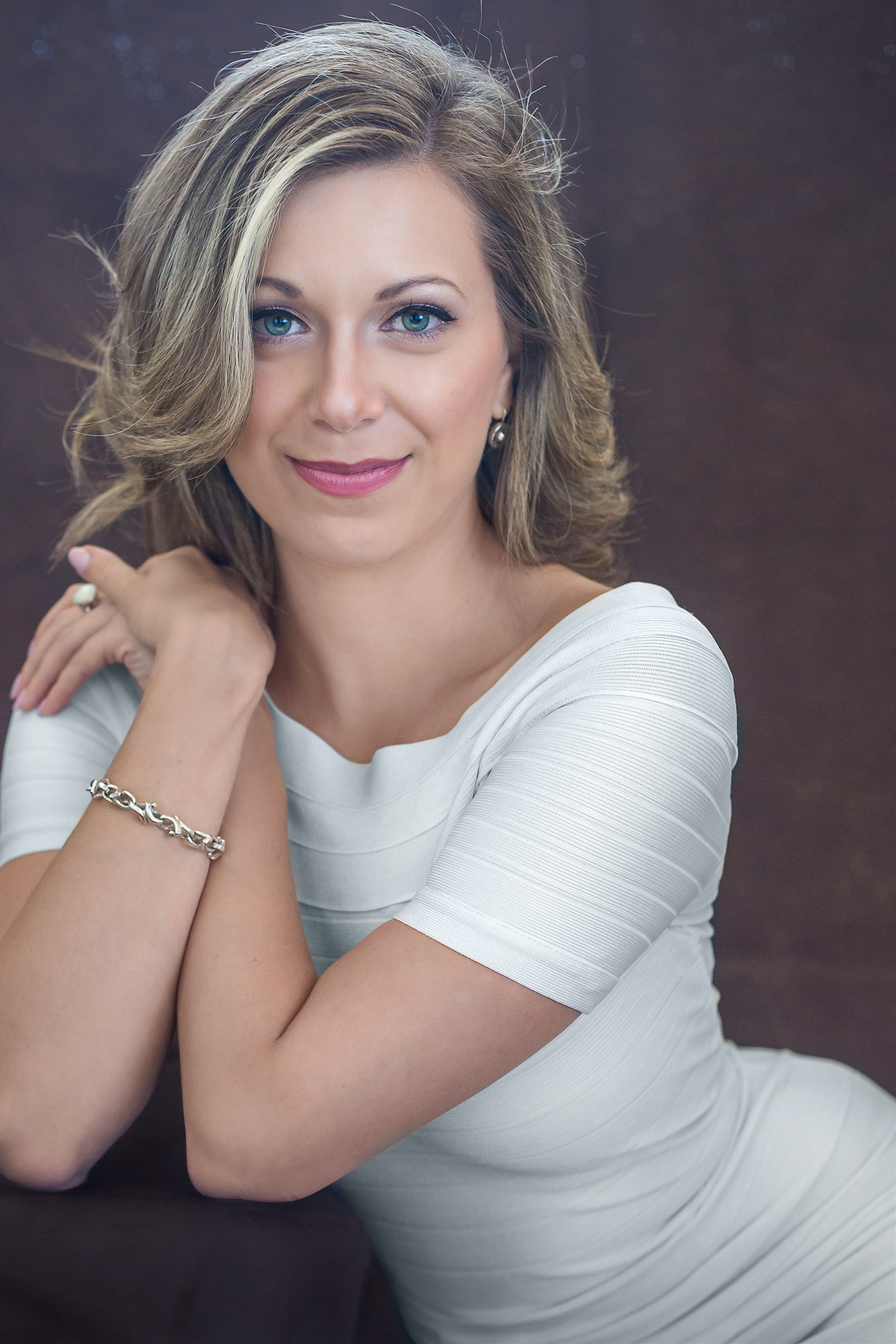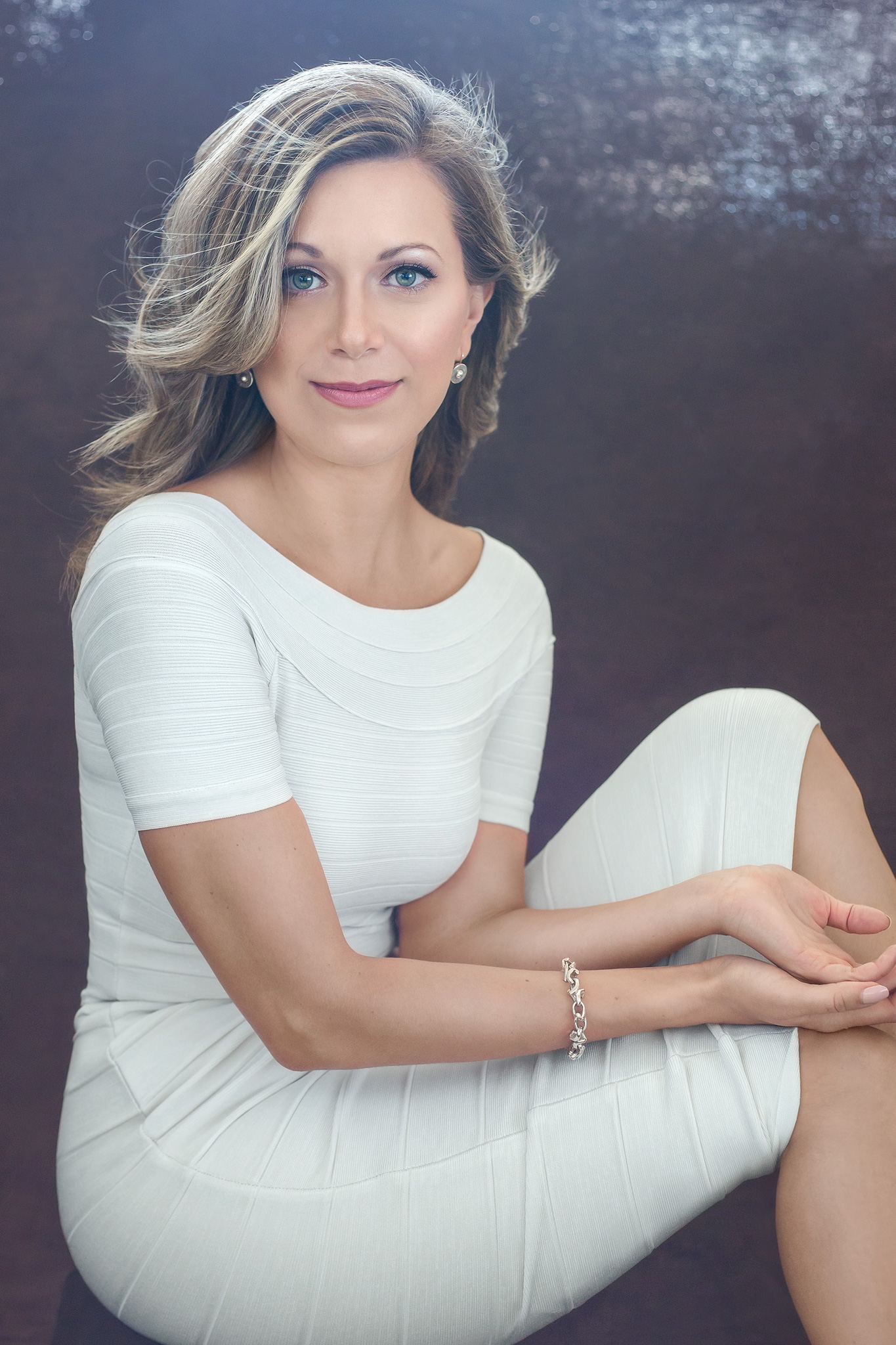 We switched into the more light and fun dress from Keepsake next – which leant itself to more lifestyle poses. We also captured a couple of portraits that would work well for personal branding. Morgan could use those professionally. A couple of details stand out on the dress for me – the cute double shoestring straps, and the little ruffle on the skirt on the one side. In the photos I made sure to keep that ruffle under control – it kept trying to wave at us in the wind from our fan!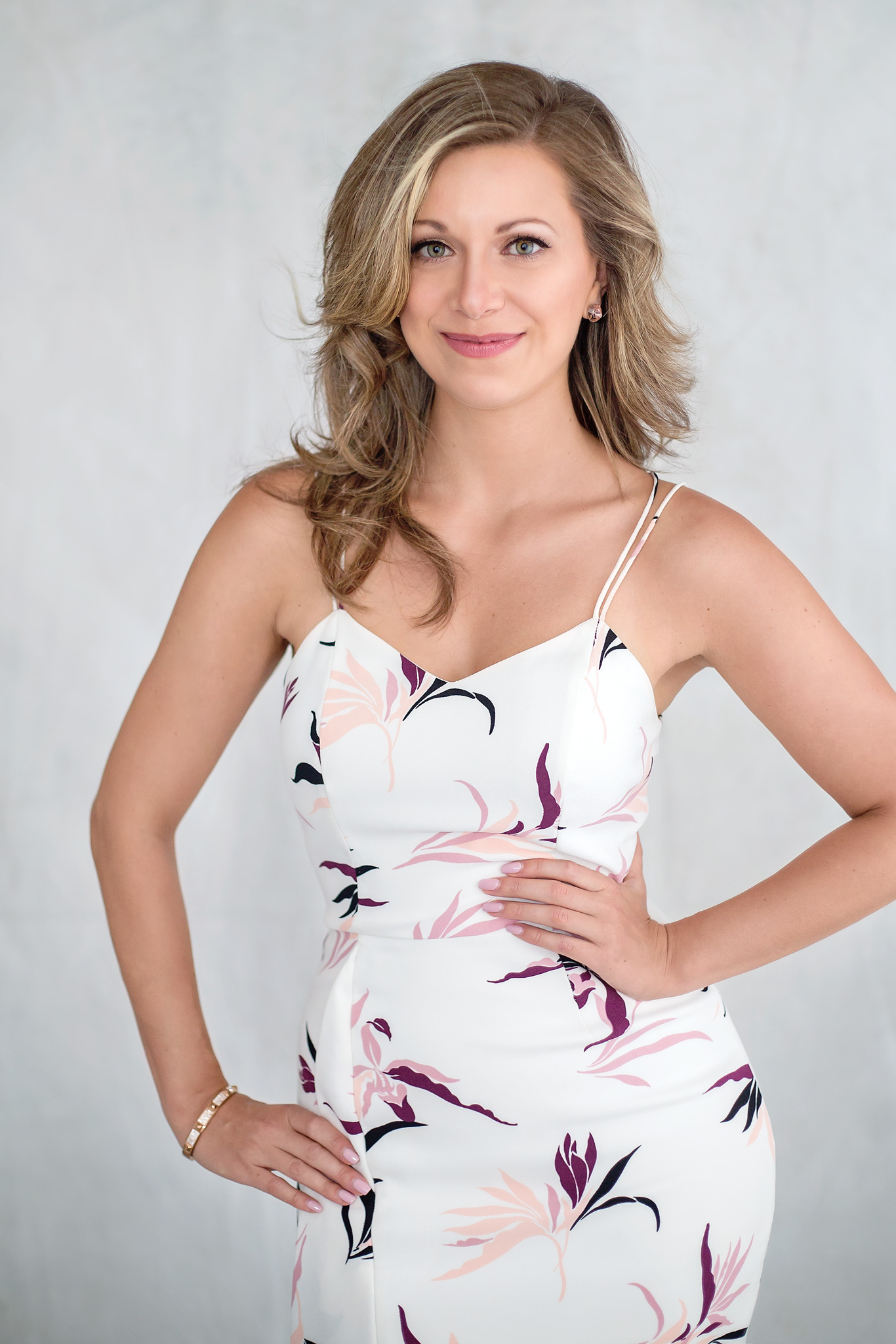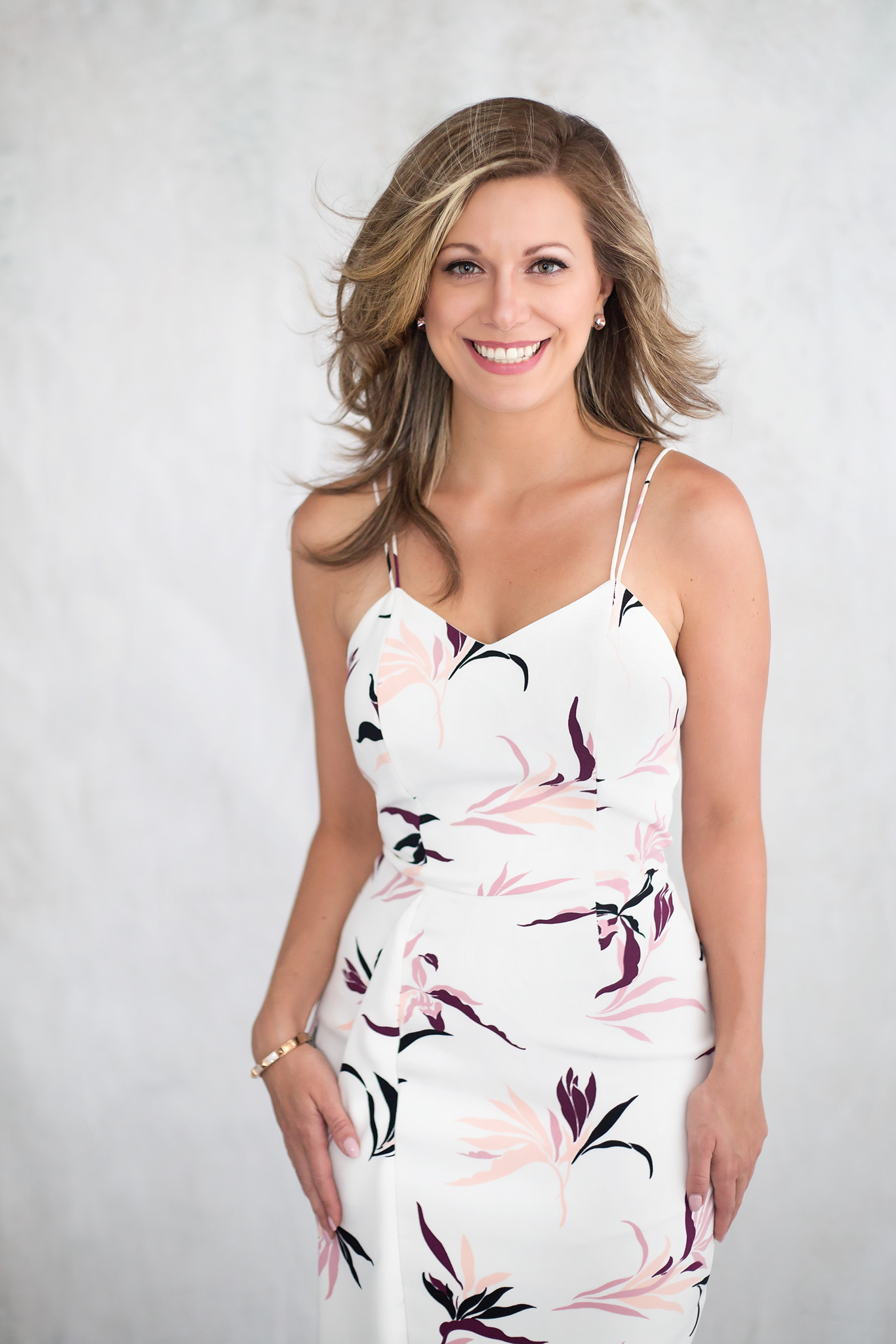 These last two portraits are my favourites of Morgan. The one on the left shows her soft, sweet side. She also nailed this pose. You know she mastered it, because she looks all comfy, soft and relaxed…when in reality, she is folded up like a pretzel!
"Carole was great at putting me at ease and encouraging me not to take myself too seriously.  I have to say that some of the poses took me by surprise, it's hard work holding some of those poses!  But the results were great and Carole definitely has a lot of vision." – Morgan
The last portrait is simply wonderful! We ended on a silly note, with Morgan shimmying a little, with the fan blowing her hair. She looks so joyful and fun…exactly the way that I experienced her company in person!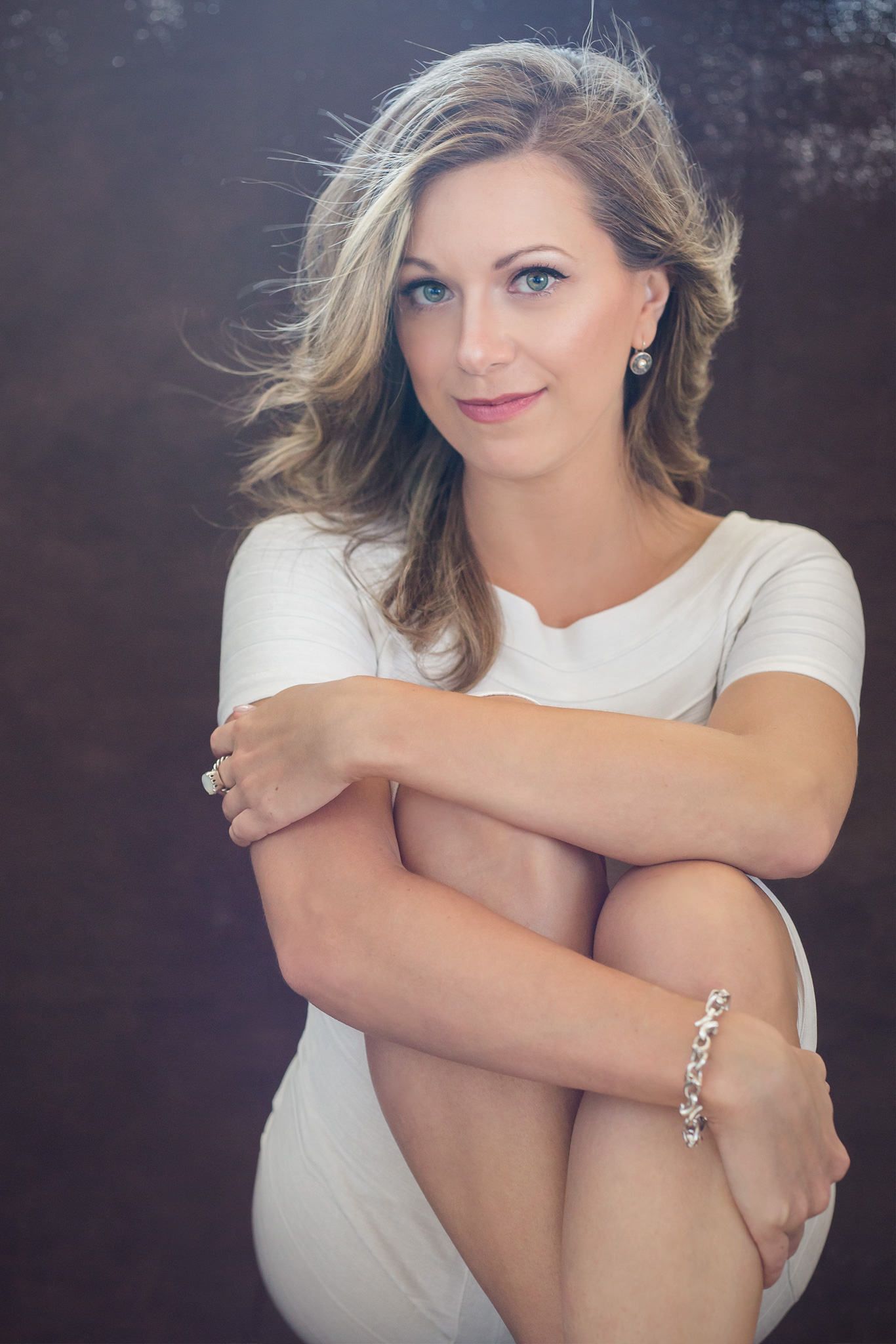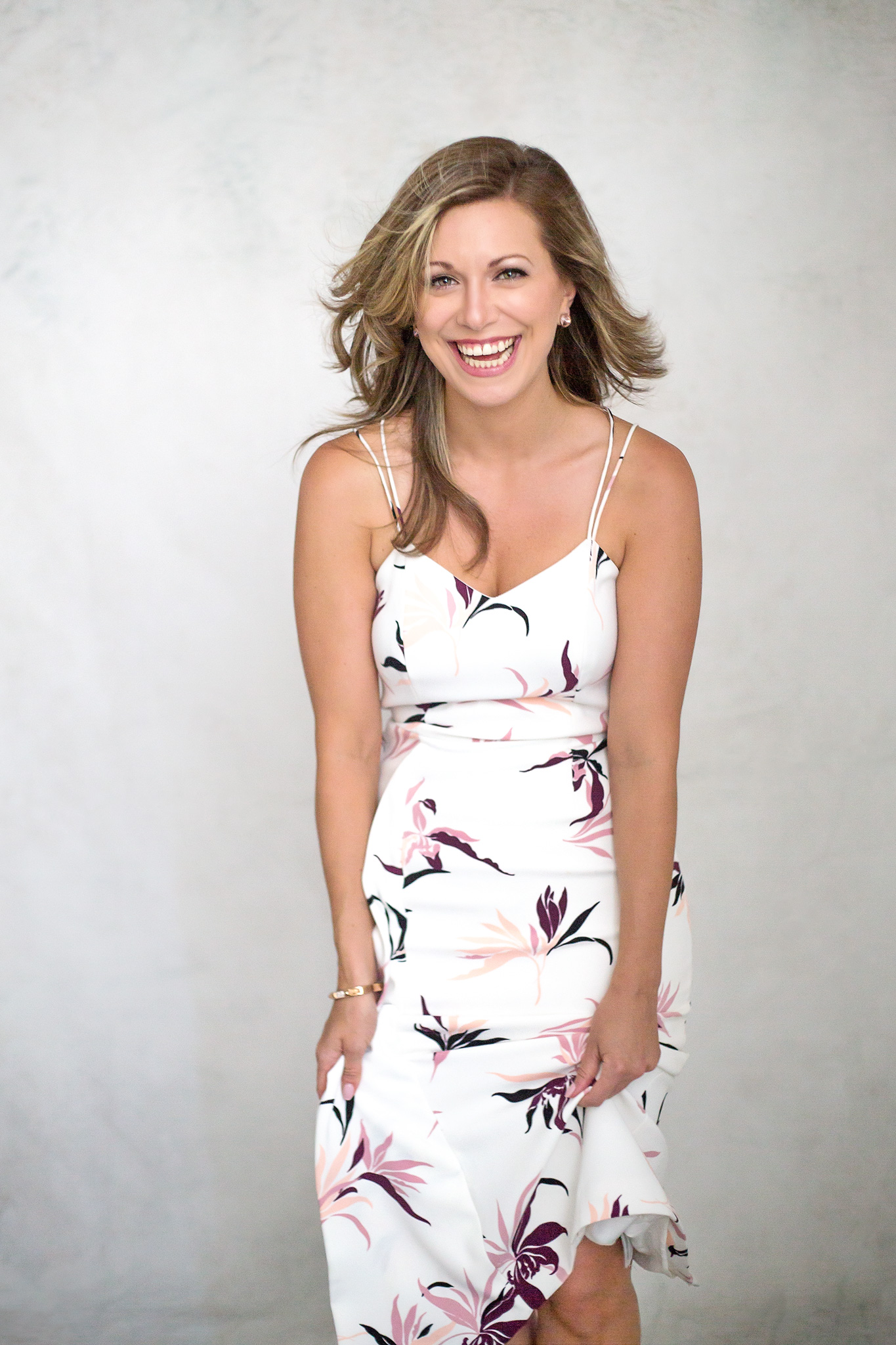 "I have been professionally photographed before, but not in a studio setting!  I was very impressed with how the lighting and set up really made an impact on the look and feeling of the photos." – Morgan
Morgan, you were a pleasure to work with, and thank you so much for jumping in and going for every, single pose without hesitation!
Team Credits:
Photog – Carole B Eves
Behind the Scenes photos and video – Renata Pollock Photography
Wardrobe and models – Rent Frock Repeat
Hair and makeup – Arwa from Brushes & Blushes