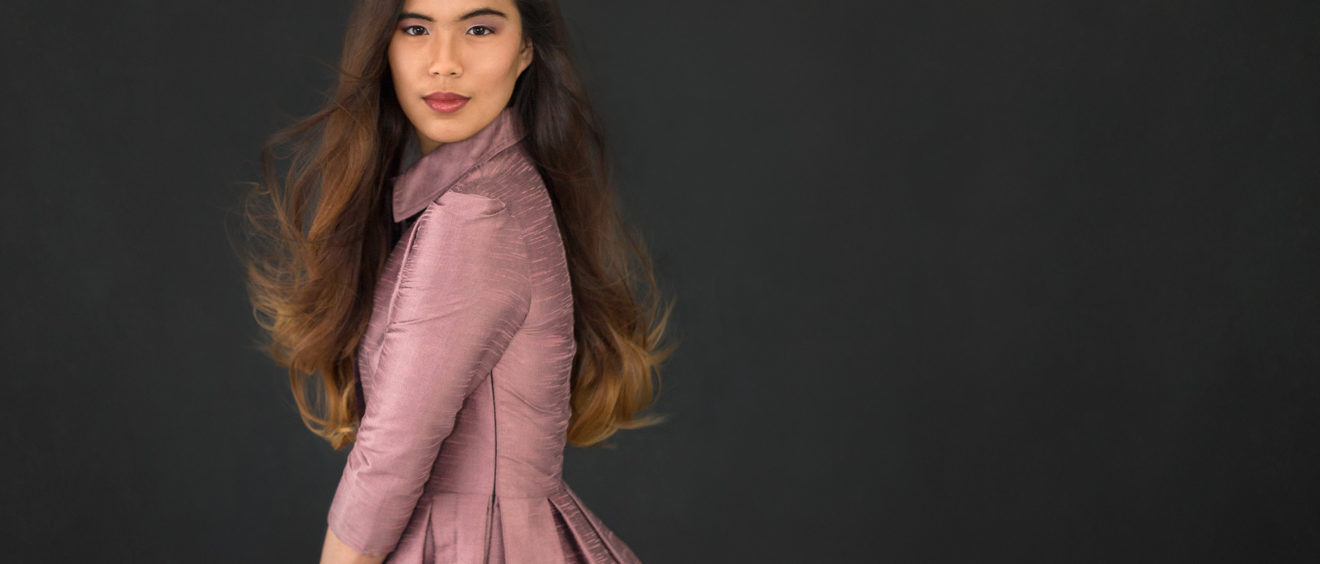 Beauty Portraits of Derry with Rent Frock Repeat
Derry is the fourth model in my nine-part series of beauty portraits with my pals at Rent Frock Repeat. Her role at the company is Event Associate, so you may have seen her out and about when the RfR team attend events around Toronto. Derry is simply lovely and has a sweet and calm way about her. And then she steps in front of my camera, and transforms.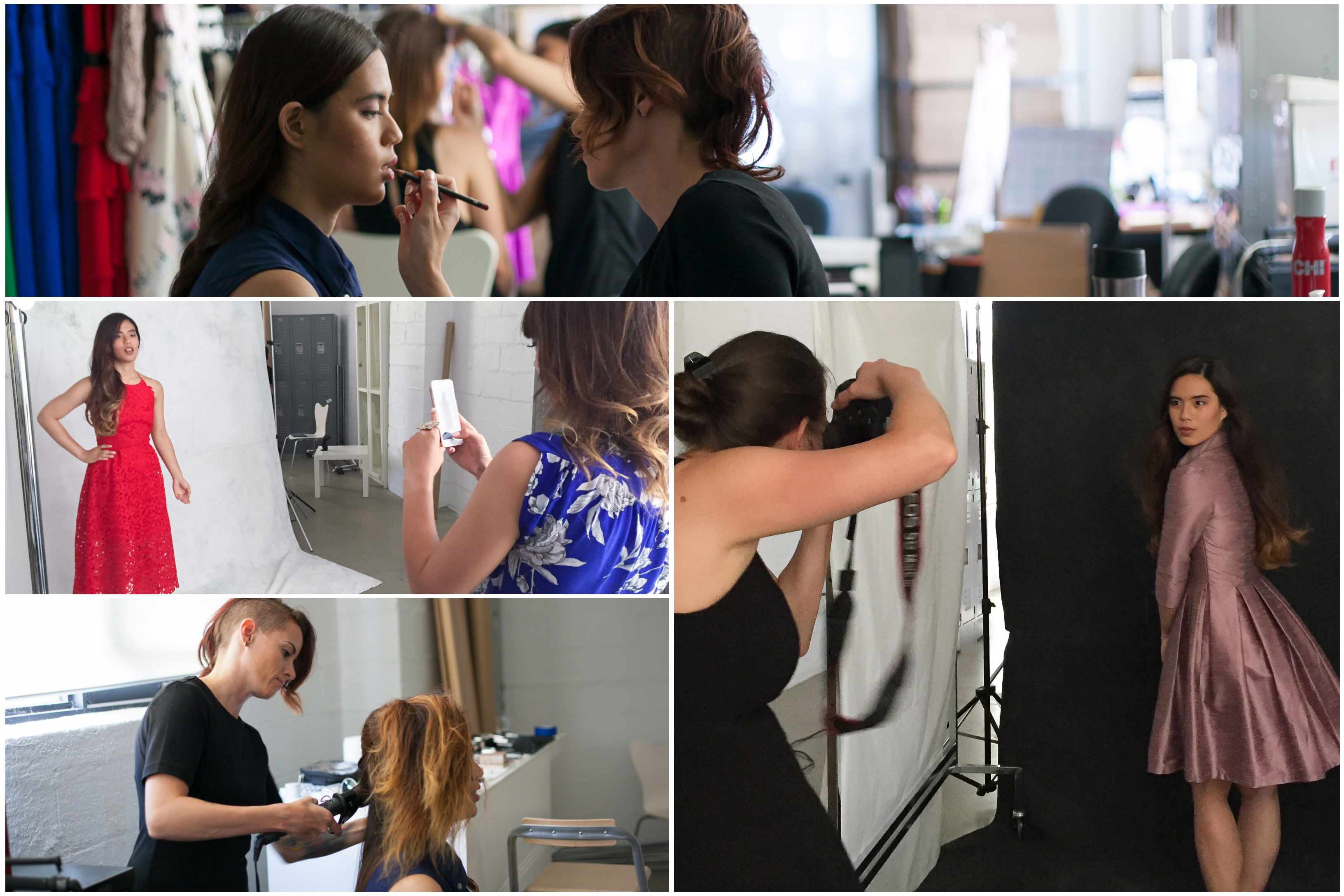 Something that you will only know if you have been on my side of the camera a lot, or have worked on the other side of one: Posing for a portrait is less stage acting and more film acting. It is all about minuscule adjustments; the tiniest change in facial expression can create an entirely different photograph. Derry is a natural! She was so great that it is kind of hard to believe that she had never posed for anyone before.
"It was my first time posing for a professional photoshoot. I honestly didn't know what to expect and I definitely didn't know how to react in front of the camera, but Carole was incredible! She led me through the whole experience and by the end, my nervousness was gone and I was simply having fun!"
Derry chose two beautiful dresses – very different from one another, which makes me happy – more variety! The first dress is a Candy Apple Lace dress by Cynthia Rowley with fantastic texture and cute, delicate criss-cross straps. It is the perfect outfit to wear to a wedding, or a summer party. We should just go ahead and plan a whole party around this dress:). With Derry's hair down and flowing in the breeze (fan), this dress looks sophisticated.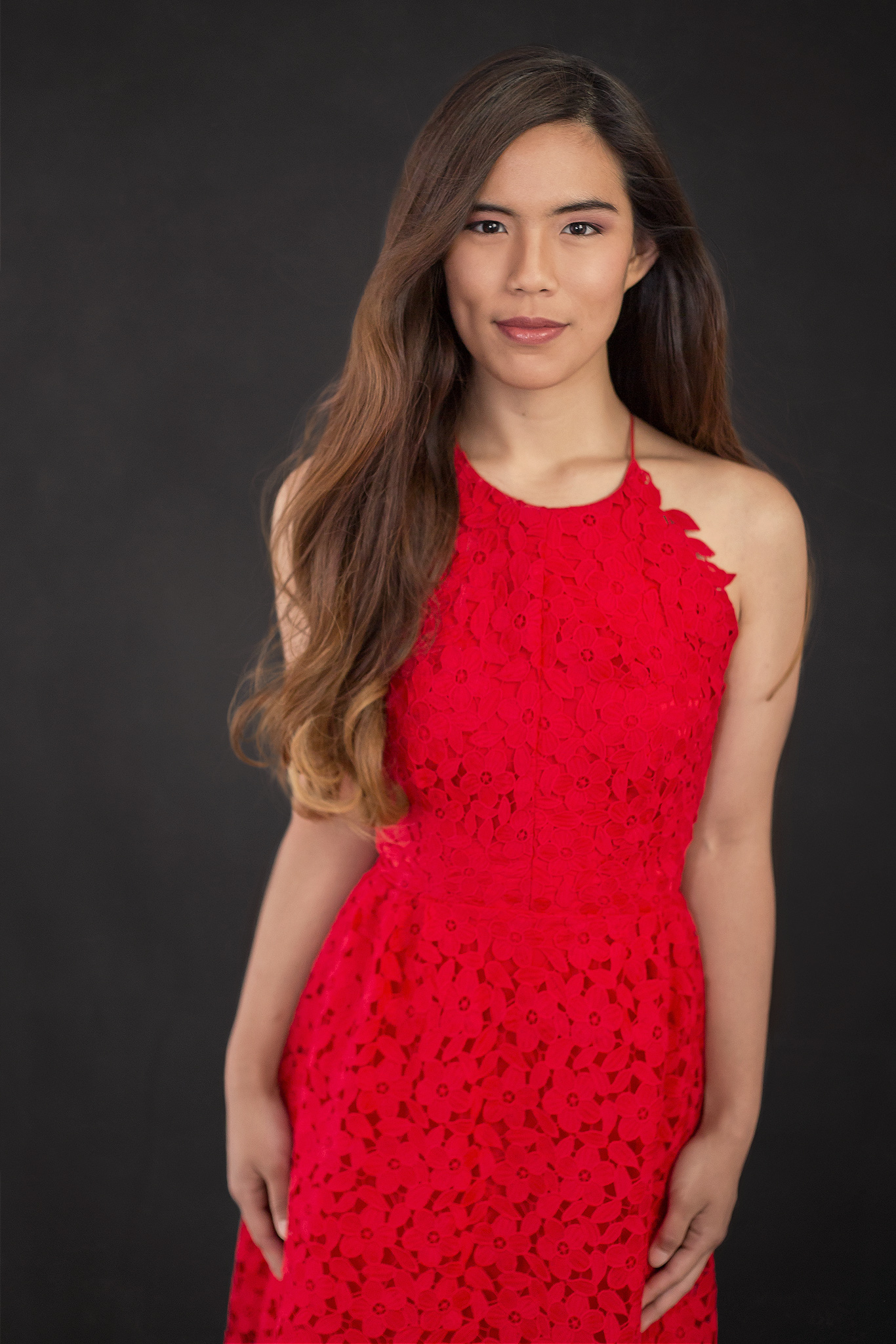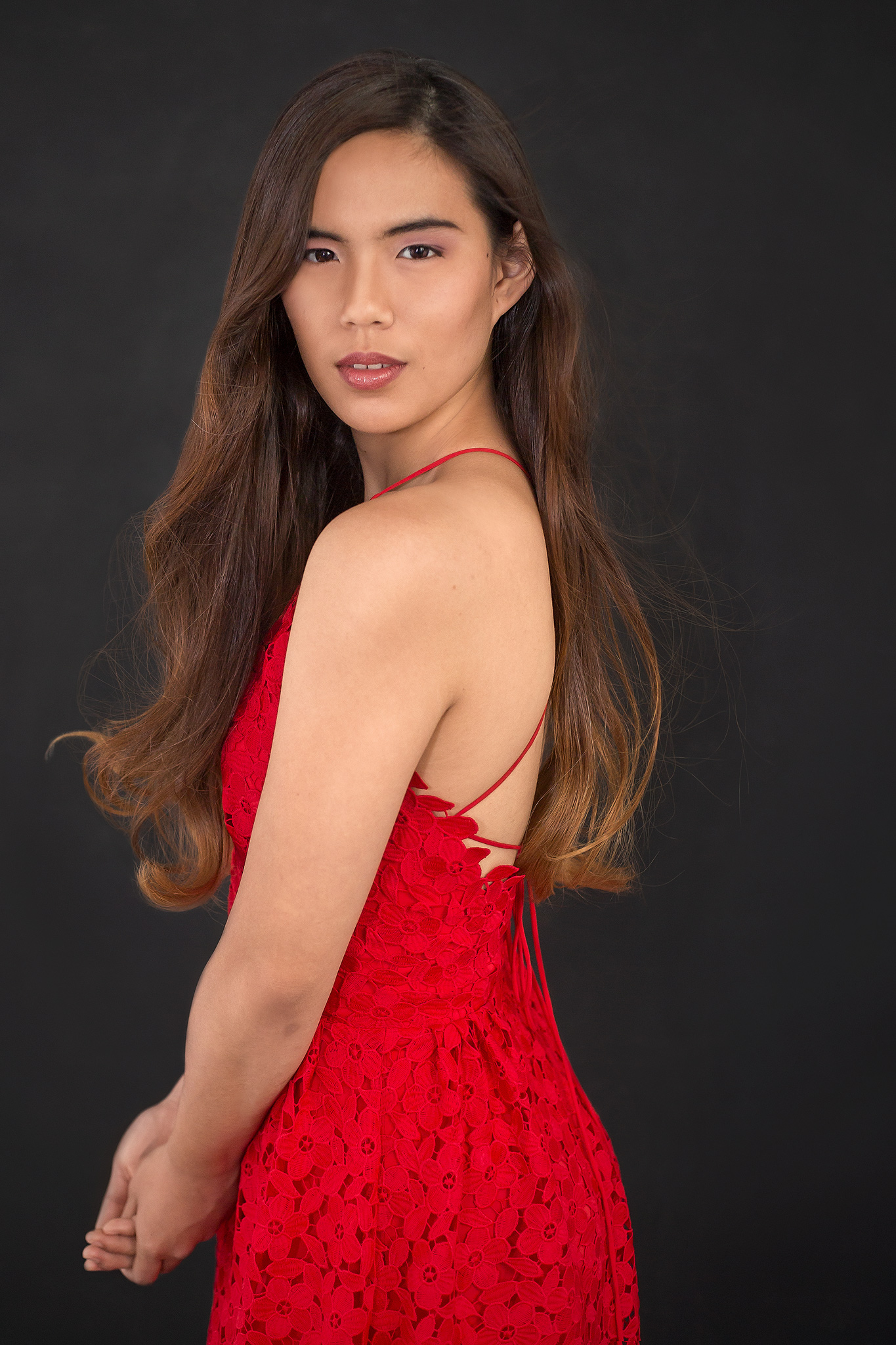 The second outfit is a Shira's Dusty Rose Fit and Flare dress, with a shimmery texture. In the real world, this is a great outfit for a work event, because it has a lot of structure, and a collar. But, in my portraits, Derry gave us a whimsical look. See what I mean with small changes in facial expressions? I keep thinking of Alice in Wonderland when I look at these portraits. I also had a bit of fun with the posing, and Derry was a great sport!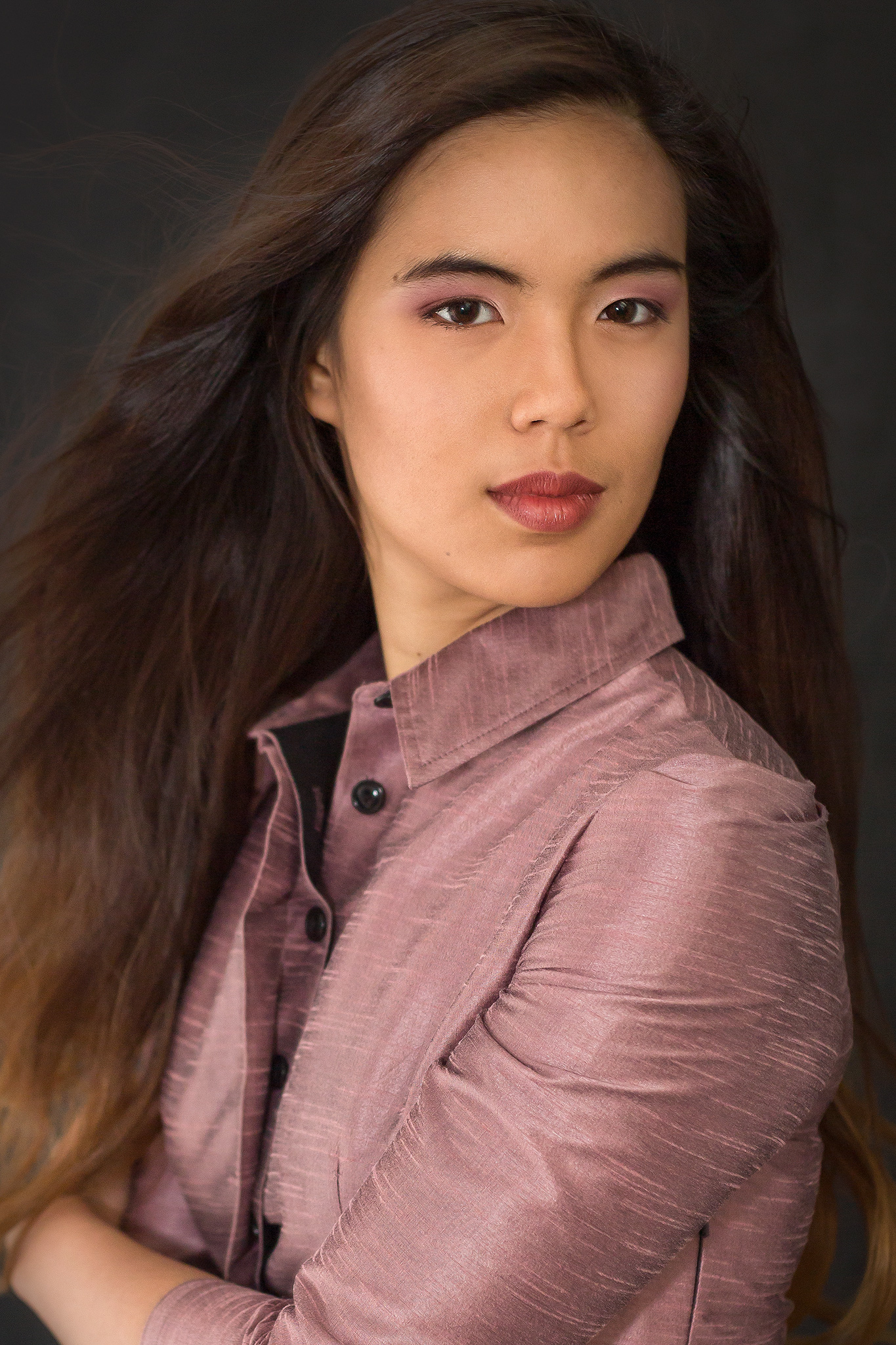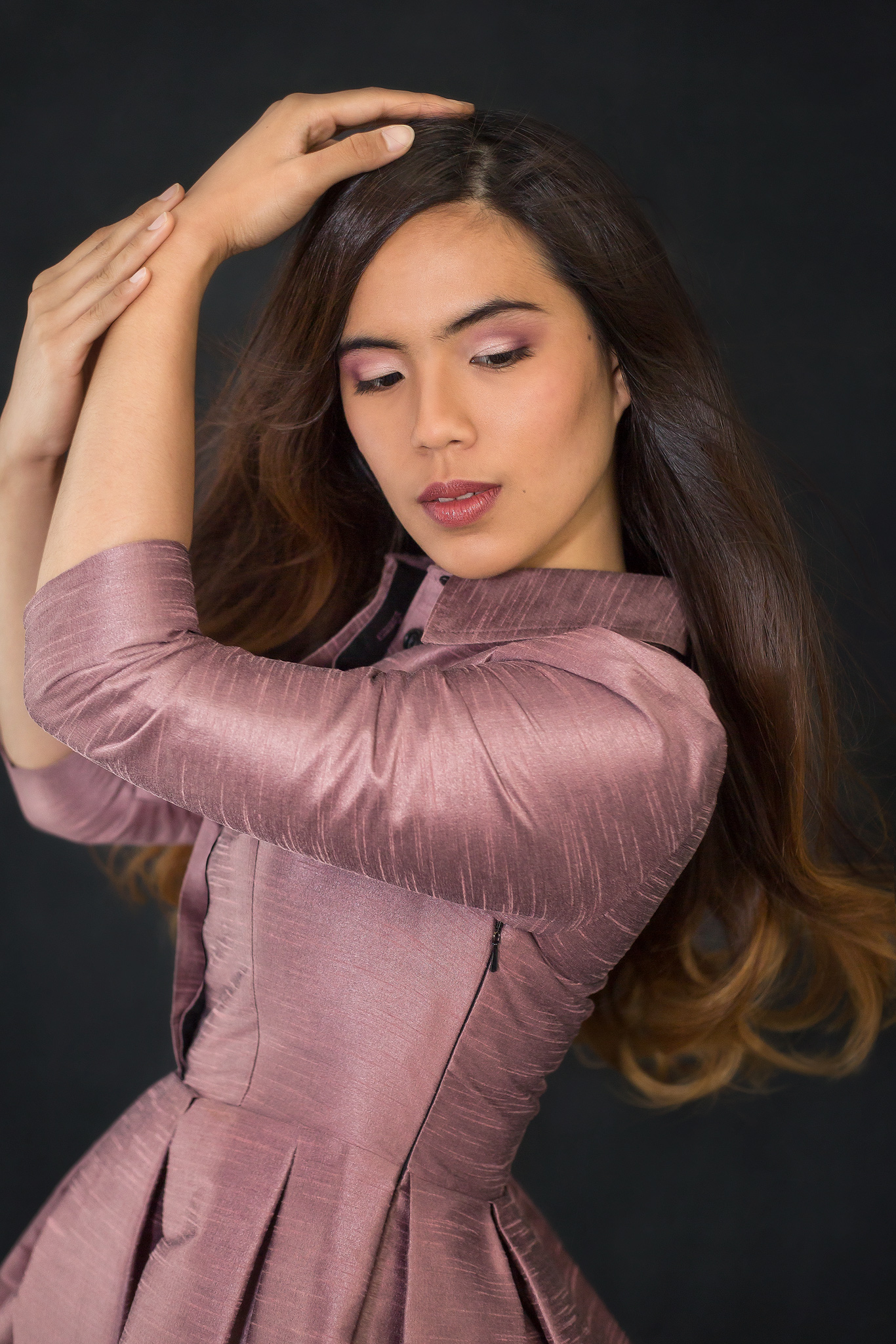 My very favourite beauty portrait is the one below. All of the elements just kind of came together. I love how the fan swirls her hair, as if she is underwater. Her facial expression is still, but her eyes are alive, and I love how her hands are clasped. The dress just adds the cherry on top with its flared shape and shimmery fabric. Derry and I make a good team:)!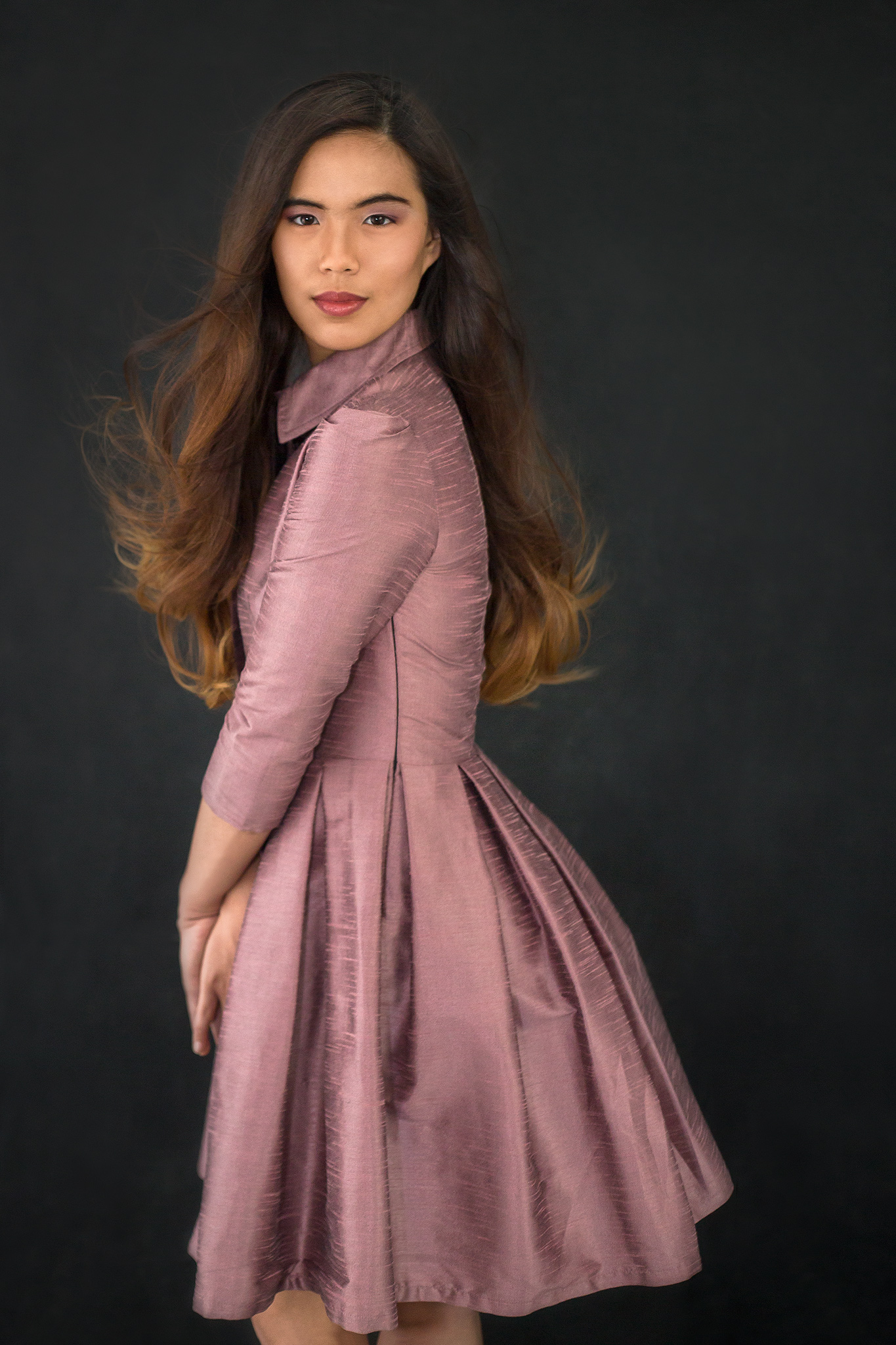 As I am sure you have noticed, each lady gets a little slideshow to go with her beauty portraits – here is Derry's below:
"From the very beginning Carole took her time to lighten up the mood for everyone. Even though it was a professional photoshoot, Carole didn't forget to have fun with us and made sure we were comfortable in our own skin. I loved every second of it and most importantly, I love the final results!" – Derry
Team Credits:
Photog – Carole B Eves
Behind the Scenes photos and video – Renata Pollock Photography
Wardrobe and models – Rent Frock Repeat
Hair and makeup – Angela Shaw