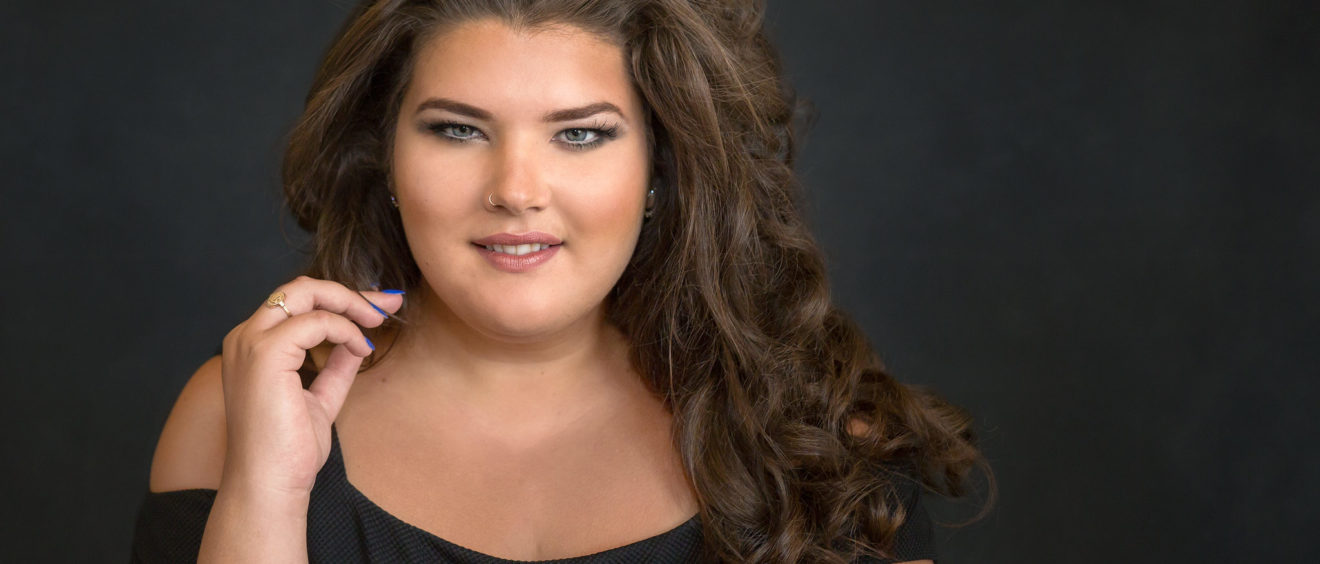 Creating Beauty Portrait Magic with Brittany from RfR
Brittany is the sixth model in my Beauty Portrait series, partnered with my pals at Rent frock Repeat. We spent the day at their Toronto showroom, having fun with fancy dresses, gorgeous hair and makeup and quite a few laughs. Brittany is one of the company's Logistics experts, so she is incredibly busy – and managed to work in between all the pampering and posing. She was a blast to spend time with, and took my antics in stride. I can't help it – I can sometimes feel when a shoot is going to be awesome, and I get silly in anticipation of what is to come.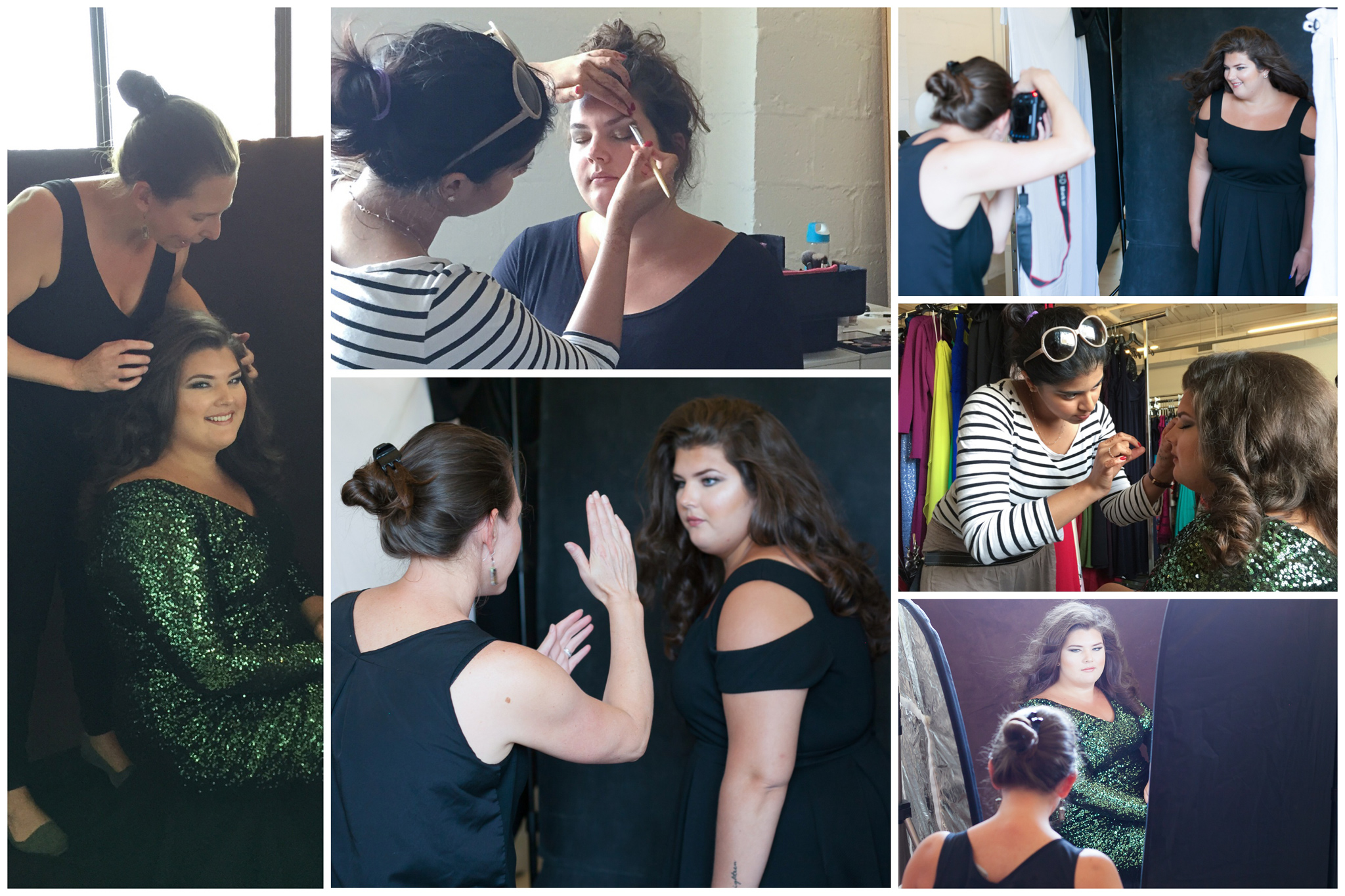 Throughout the photoshoots, I waited for someone to come out of the dressing room wearing something sparkly. Brittany not only chose a stunning sequinned number, in my favourite colour, but it also matches her beautiful blue-green eyes! Today is also the start of TIFF 2016, so we saved Brittany's beauty portrait reveal for the launch of this glamorous week in the Toronto film industry.
When asked about whether she had been a part of a professional photoshoot before, this is what Brittany had to say:
"I never have! It was an interesting experience. Models look so natural, like the way they are standing is normal. It was eye opening to see how much work goes into all the different poses. You have to push all these areas of your body while keeping a smile on your face. It was tough work, but the photos turned out amazing!" – Brittany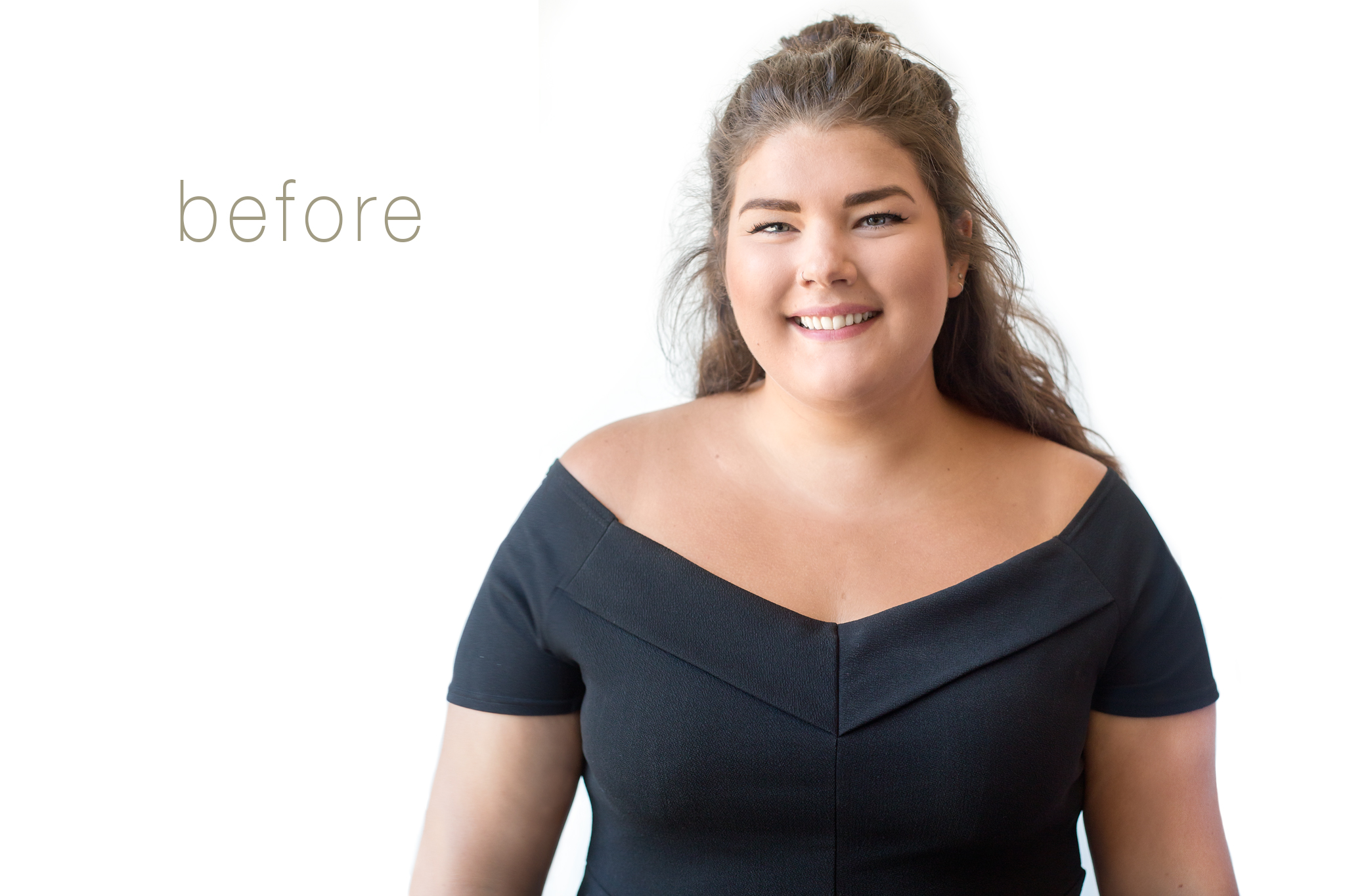 We started on my hand-painted red-brown backdrop, which I placed in front of a big window. I love how the light cascades over Brittany's mass of curls. She has the most incredible hair. If I had some of my nieces at the shoot with me, they would have stolen her away for hours of hair brushing, braiding and general little-girl-hair-salon fun.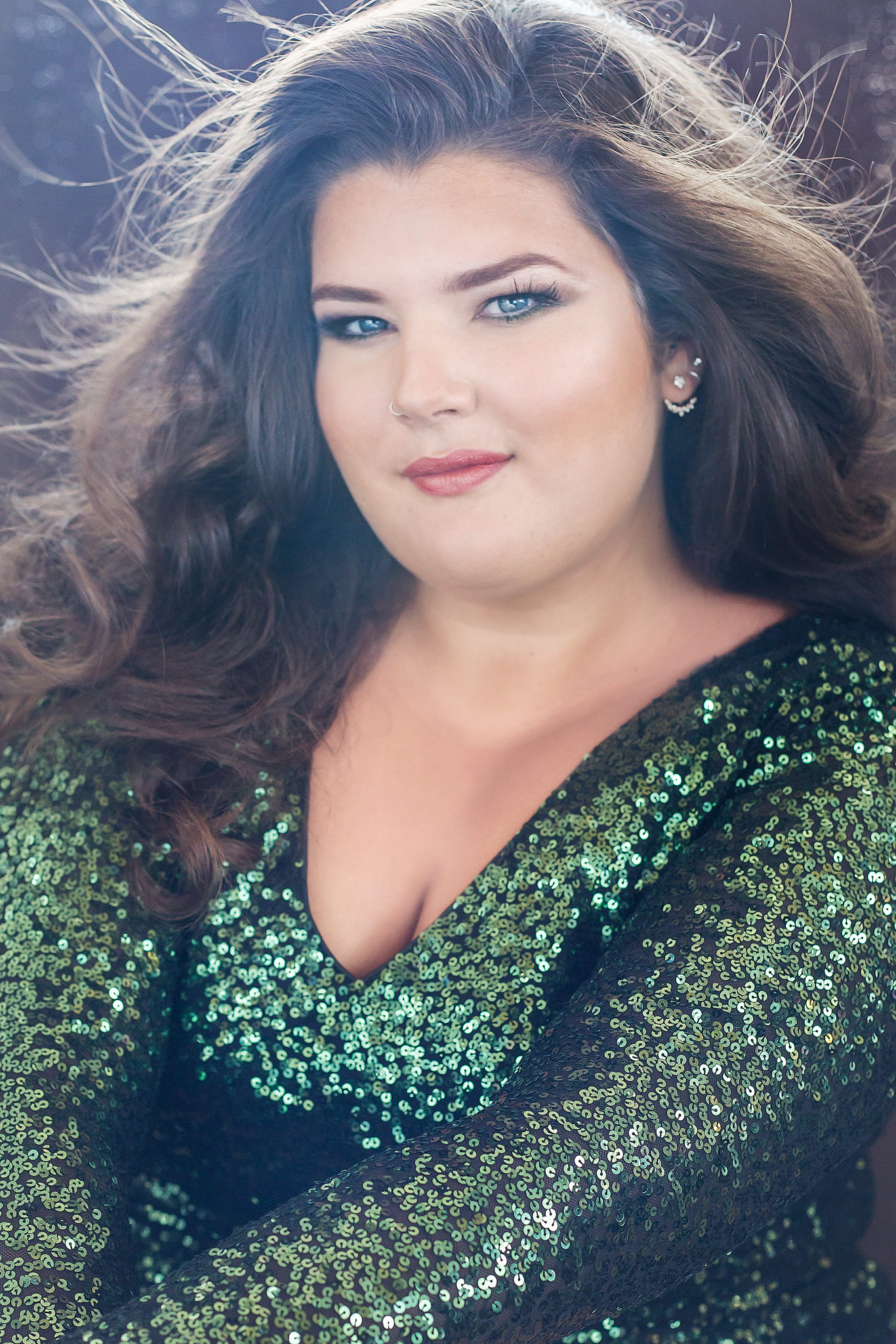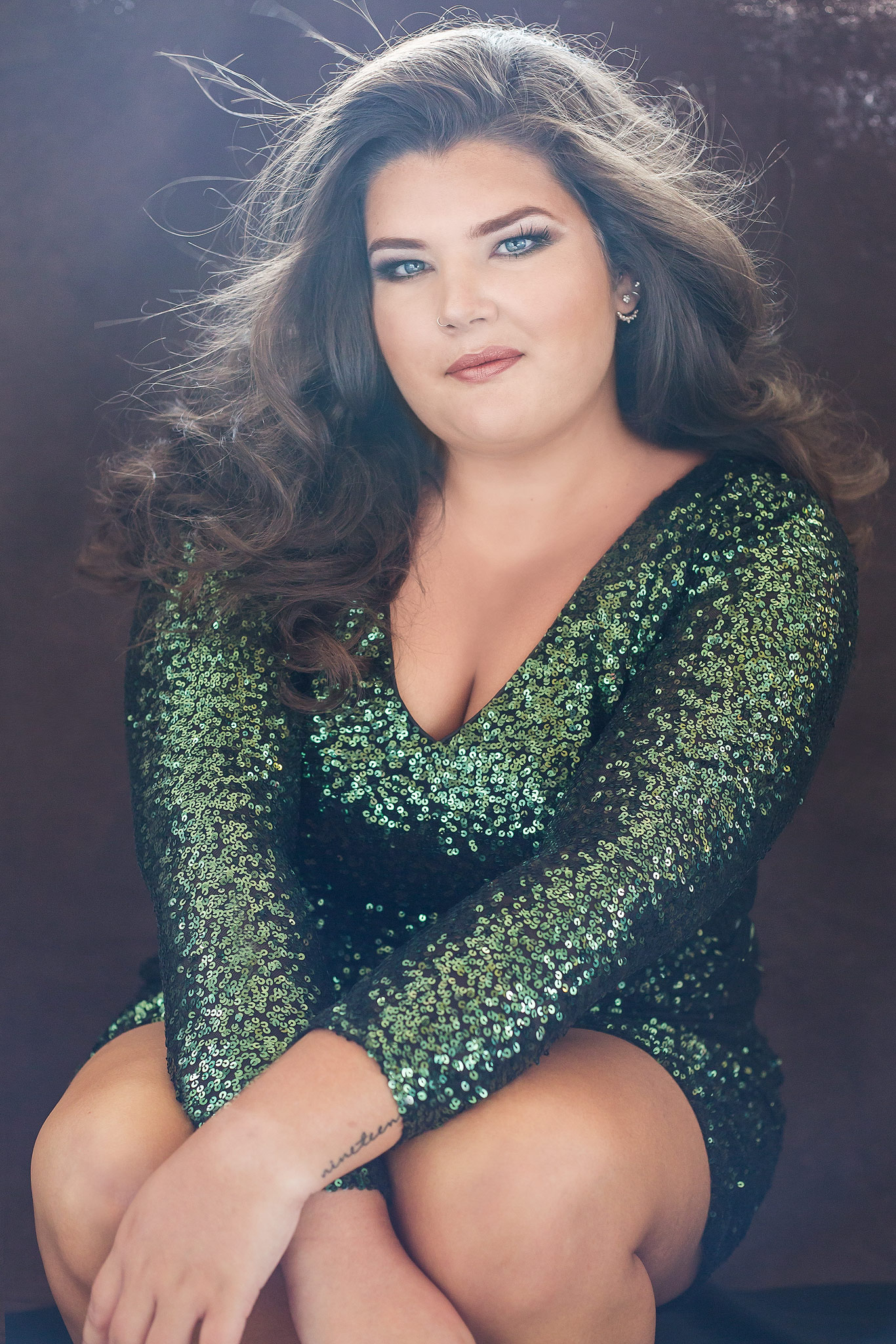 "The whole thing was really cool and I am so grateful I got to be a part of it. Carole was a total sweetheart- a total sweetheart who makes crazy noises when she likes a photo. While I knew she was doing her job and is serious about it she never made me feel pressured or that I wasn't doing what I was supposed to be! Overall it was amazing and I would recommend this activity to anyone who wants to be pushed head first out of their comfort zone." – Brittany
This portrait below is my favourite one that we created. I love the gentle, yet lively expression in Brittany's eyes, and the softness of her pose. One of the most important parts of my job is to capture as many different looks and expressions as possible, that reflect my client's personality.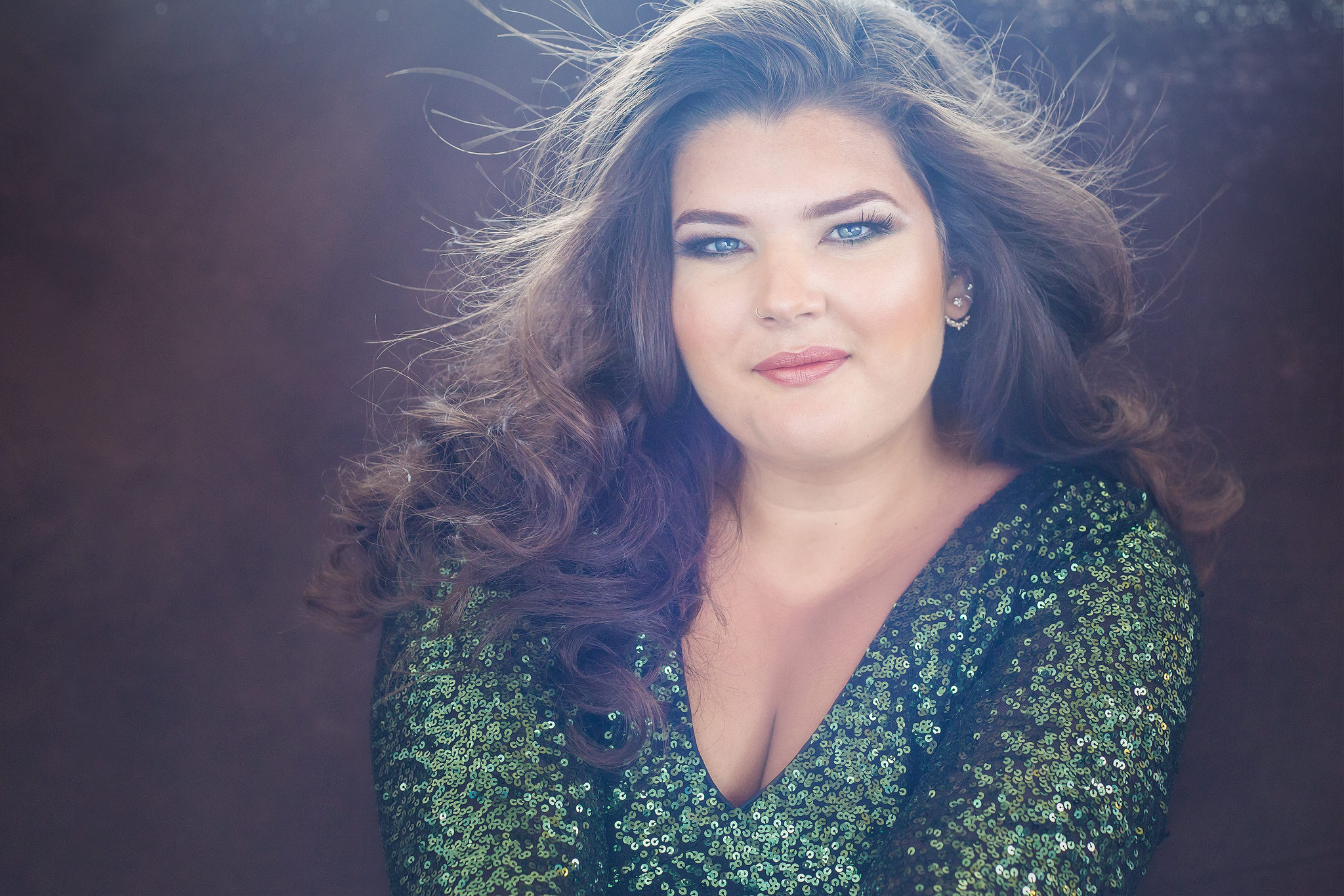 Once we moved on to the dark grey backdrop, we were ready to capture some sass and drama. It was hot in the shooting area in the showroom, so we kept the fan going. A bonus side-effect is the fun lift that it puts in Brittany's hair.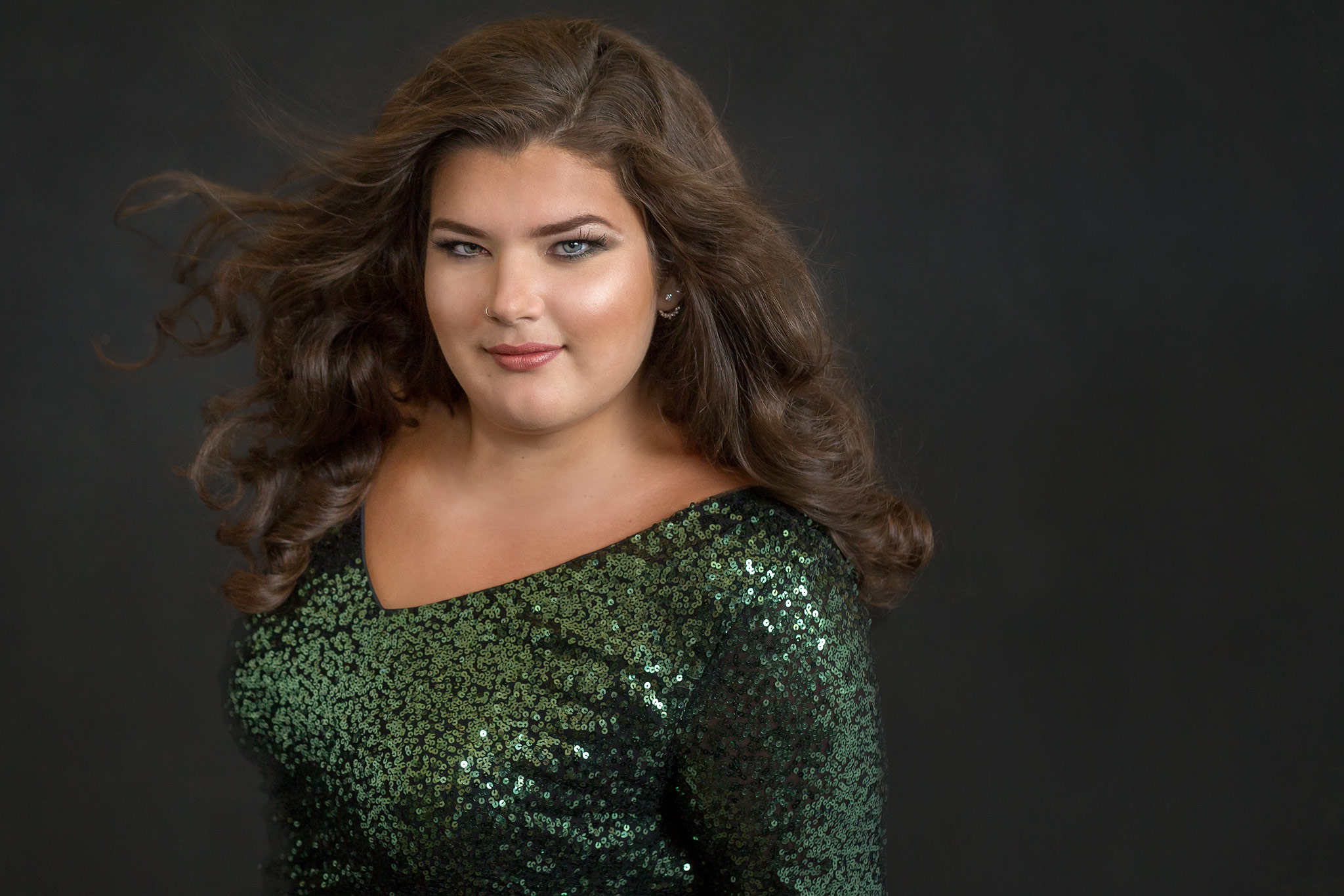 I kinda want to put a microphone stand in front of her in these portraits – she looks like she is a gorgeous jazz singer in these portraits to me. I always recommend that clients choose more classic or neutral nail colour, but in this case, the bright blue nails add a lovely pop of colour.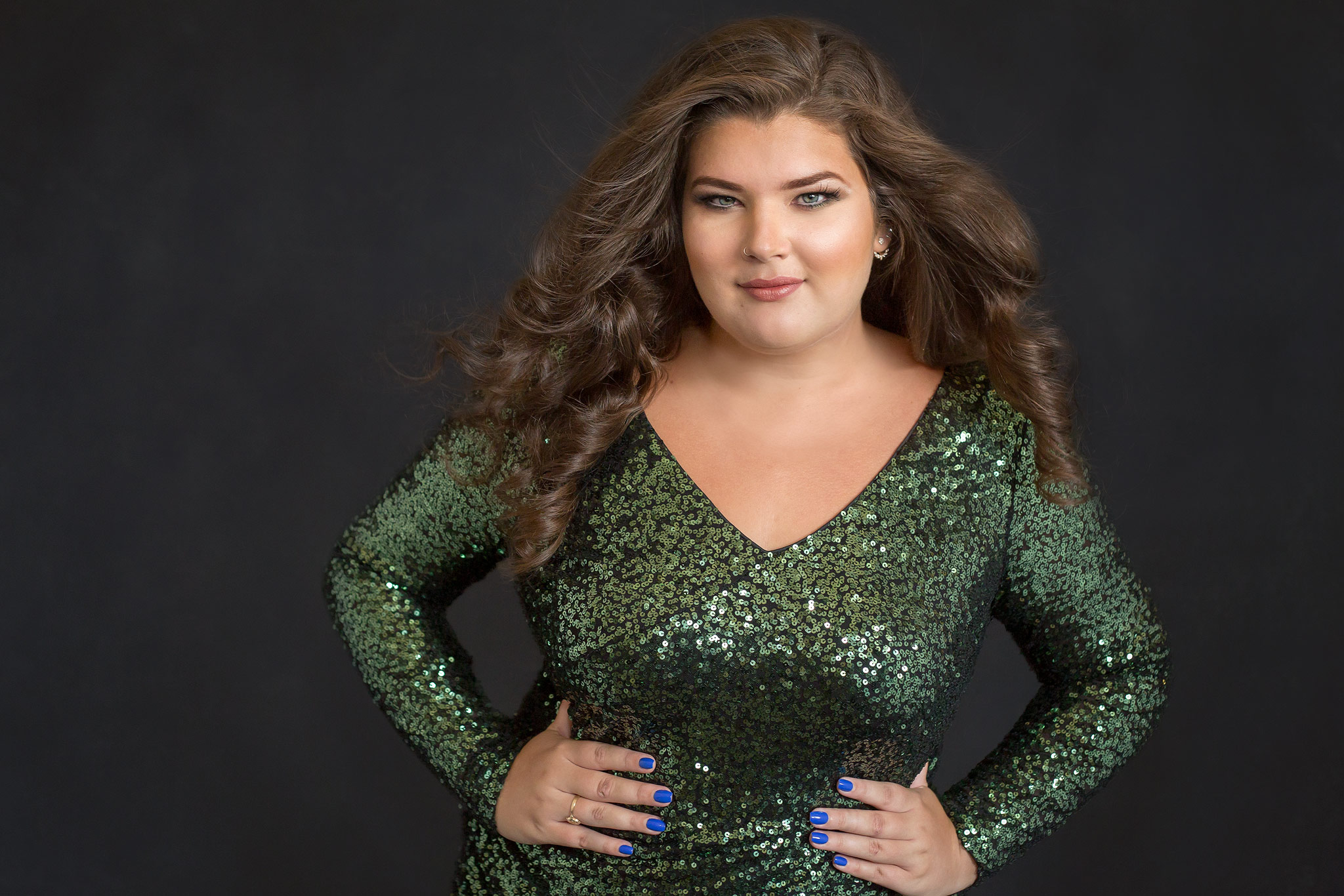 The second outfit that Brittany brought with her is a feminine fit and flare dress, with a lovely peek-a-boo shoulder detail. This is one of my own favourite styles of dresses, as it flatters the bust and accentuates the waist. This look is more casual, too – and I wanted to create looks that could be used for personal branding. That means that her facial expressions are softer and more casual. A beauty portrait is all about capturing something authentic in the person in front of my lens.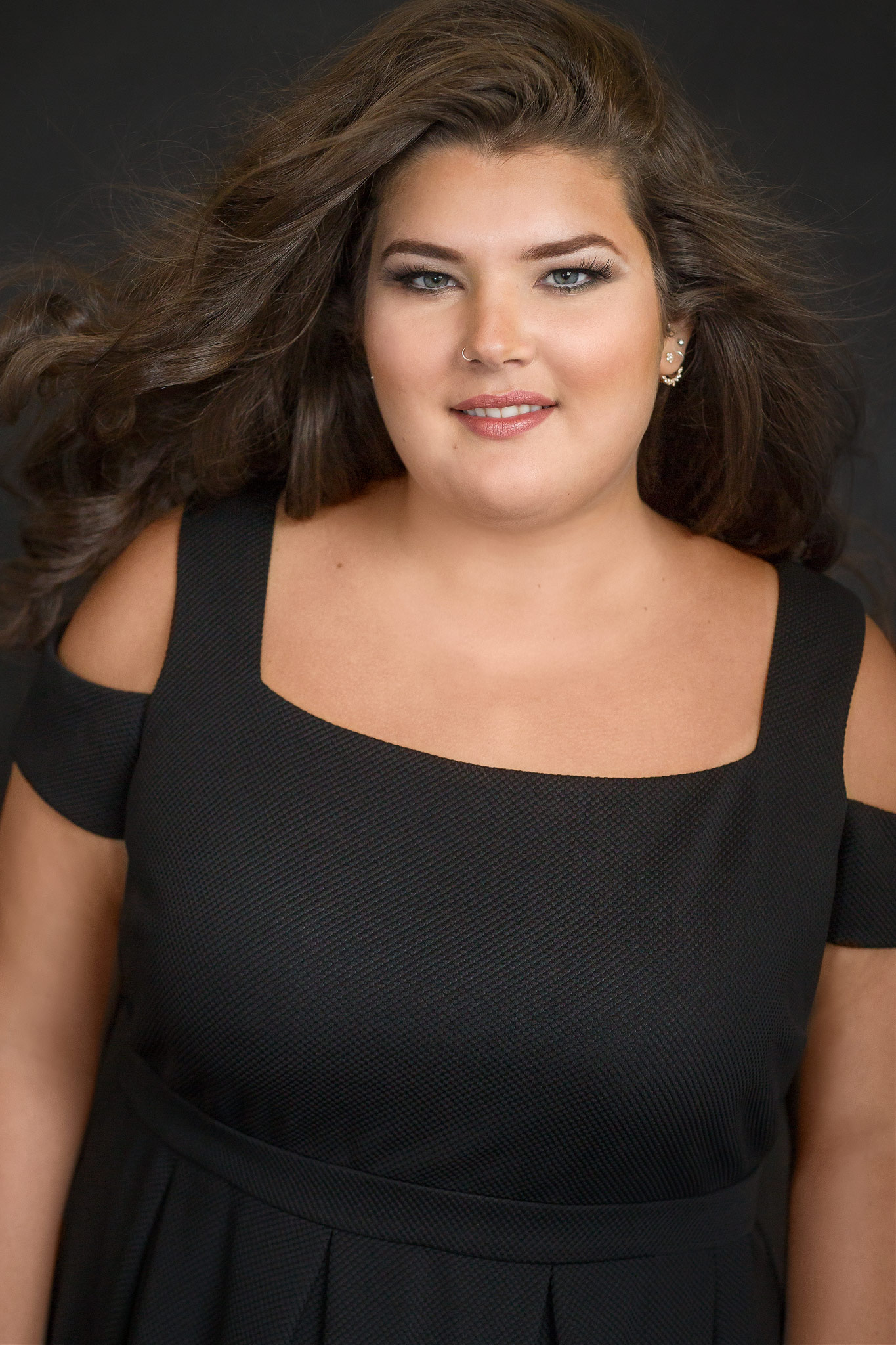 "My highlight was when Carole and I were looking at some picture she had taken and I had casually ran my fingers through my hair and was resting my chin n my hand and she yelled, "Stop! Don't move stay right there!" and after she took some pictures in that position I knew they would be my favourite. I loved that she worked with my body when it was relaxed and natural." – Brittany
I distinctly remember yelling "Stop! Stop, don't move" when she raised her hand up to her hair, hehe. Everything had come together exactly right in that moment. As much as I pose clients, and shape their bodies – I keep an eye on their every move. A person's body language is like a signature; some things are unique to the individual, and others come from their families. Capturing these unconscious gestures and facial expressions records them for all time. It just so happens that Brittany's natural body language is really photogenic:)!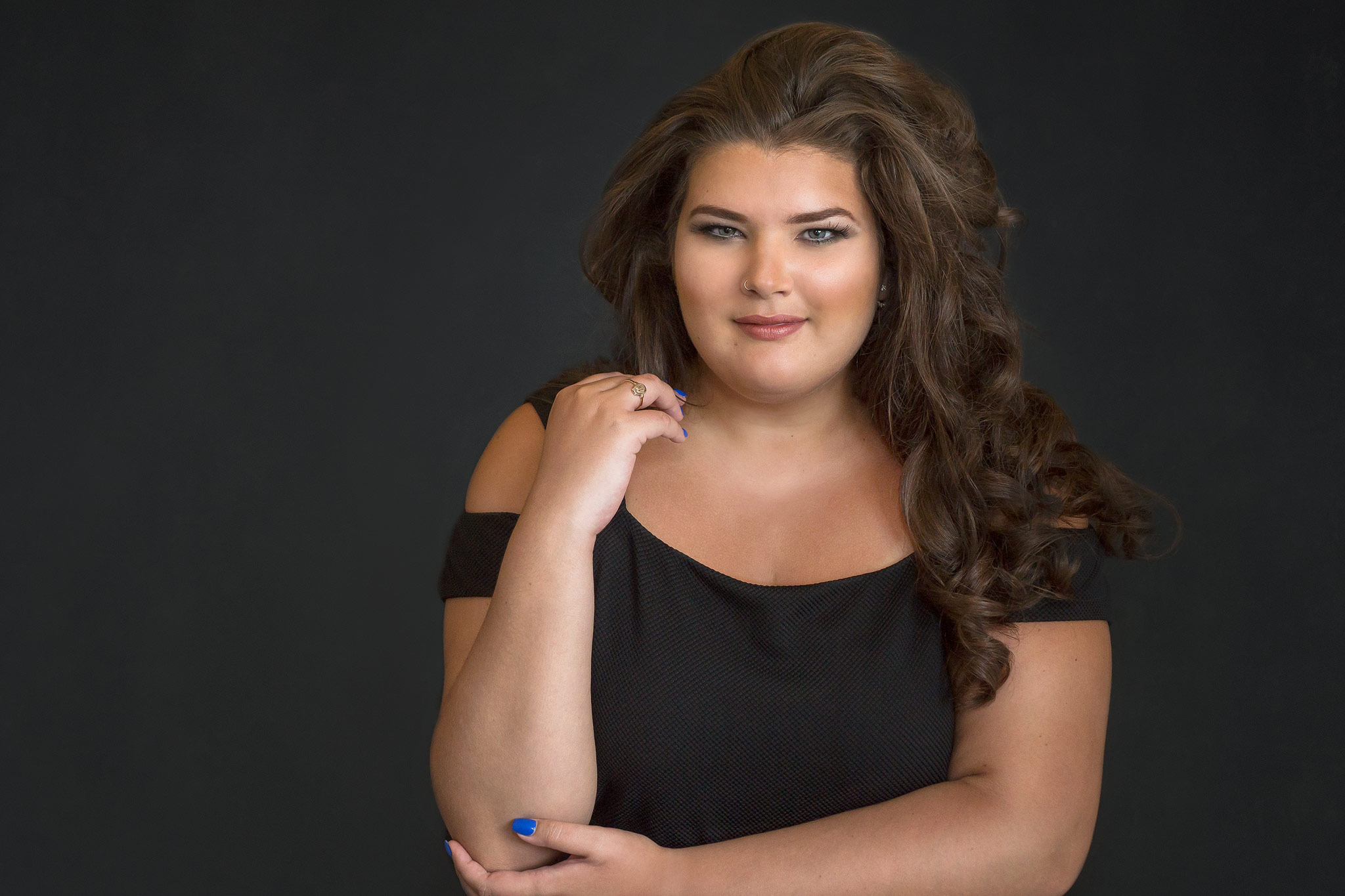 Brittany, thank you so much for the fun shoot, and for giving me so many beautiful photographs!
Portrait Photoshoot Team Credits:
Photog – Carole B Eves
Behind the Scenes photos and video – Renata Pollock Photography
Wardrobe and models – Rent Frock Repeat
Hair and makeup – Ayesha from Euphoria
Check out the Rent Frock Repeat team's blog about RfR Logistics expert Brittany's photoshoot experience: HERE