Let's schedule your complimentary consultation
How do you dream of being photographed?
GET IN TOUCH
Your Portrait Session
Every one of us would like to look and feel beautiful, but many of us view it as unattainable; reserved only for those few who have been blessed with photogenic genes. That simply isn't true. Beauty resides within each and every one of us. I know this, because I capture beauty in my camera, every day and reflect it back to my clients. Your portrait session will be crafted specifically for you, reflecting your own individual sense of style and personality. I create these unique experiences for women and their families in portrait sessions in Toronto and the GTA, but am happy to travel further afield.
The Experience
On the day of your portrait photoshoot, you start your day by being pampered and beautifully styled by our hair and makeup artist. Once you look and feel gorgeous, we will spend the next couple of hours creating elegant portraits of you in up to four of your chosen outfits. You will then go back into the arms of your hair and makeup artist, where they will add a bit of drama and glamour to your look. We will spend the last hour photographing you in the most glamourous outfits that you have brought with you, and we'll even have a bit of fun with wind in your hair. You will leave this experience looking and feeling incredible, so we recommend that you plan an evening out with your significant other, or with your fabulous girlfriends.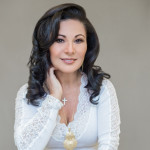 Isabel
"Carole managed to capture some amazing shots. She is brilliant and knows exactly how to communicate instructions that help make you look your best. Through her camera lens she is able to see the inner you! Thank you Carole for making one of this girl's fantasies come true and for making it such a pleasure!"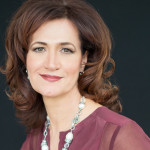 Carli
"Carole – you are a genius with a camera!! And the entire experience was more fun than ever imagined."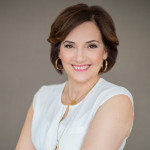 Anne
"Carole gets me – she captured who I am. Getting into those poses is challenging, but it was a really fun experience."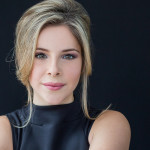 Madison
"It was such a glamorous treatment and unique experience ! I have never gotten my hair and makeup done for a photo shoot before. It really make me feel like a model for the day."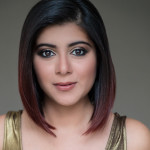 Ayesha
"WOW!!! OMG!! WOWWWWERRSS!! Carole, you are so talented!! I kid you not, I have worked with so many photographers. Your work energy, ethic and your focus as to how to get your client in the right angles is absolutely brilliant! I loved every minute of our shoot together!! The pictures are just wow!!! I am still stunned at the quality of the results! Stunning! I've sent it to my family members, and my sister was speechless! Thank you so much for making my whole experience with these photo shoots effortless, efficient and most of all fun! I loved every bit of it!! Thank you for being so amazingly awesome!!! Love ya loads!!"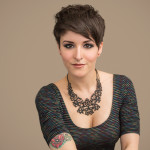 Liv
"I feel as though there are still stigmas concerning individuals who are tattooed or pierced. I wanted to be able to show that we are beautiful too- maybe not in a conventional way, but beautiful (inside and out!) in our own, unique ways. I want to be a role model to those who are not yet comfortable in their own skin and let them know that it is totally OK to be different, to look unique and to be weird and proud of it! I have never experienced modelling and I have also never had a full makeover. I was terrified at first, because the only knowledge I had about modelling was learned from Tyra Banks every Thursday afternoon when I was a teen. I don't usually wear any makeup and I only dress fancy when I have to. Once I had my makeup and hair done, I felt like a princess! I kept catching myself in the mirror and would think "holy bananas, I look like a babe!". The photoshoot was so much fun. Carole was feisty and and silly and made me feel so comfortable. After a few shots, I felt as though I had been doing this for years and as though we'd been besties for a while! She is amazing at her job and you can tell how passionate she is about her photography, her models and her clients."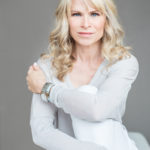 Maia
"The photo shoot elevated the whole experience into awesomeness. I dabbled in modelling thirty years ago, and have worked with photographers over the years (wedding, professional head shots, etc.), but Carole blew those posers out of the water. Her upbeat personality drew out my inner celebrity. Who knew that, at age 55, I can still work it!"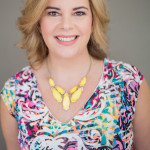 Nicole
"You captured me at my best so thank you! I haven't felt so pretty in a long time. I really enjoyed my photo shoot with you. You made me so comfortable as you are such a warm person. I couldn't have asked for more. It was my first photo shoot so I had no idea what to expect and was very happy you provided so much guidance on posing. Your patience and professionalism were also wonderful."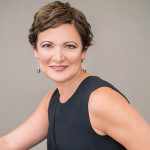 Carolyn
"You were fun to work with and made me feel relaxed."
Your Questions Answered
HOW DO I BOOK MY PORTRAIT SESSION?
You can fill in my contact form on the Contact page, or simply shoot me an email to info@carolebeves.com. I will follow up and find us a good time for a phone chat. I look forward to chatting about how you would like to be photographed. Together we will find the perfect time for your session. A non-refundable retainer paid at the time of booking will reserve your date.
WHAT IS INCLUDED IN MY PORTRAIT SESSION?
Your personalized portrait session includes:
Before the photoshoot
– An in-person or phone chat to get to know each other a bit and to talk about how you would like to be photographed. We will discuss what outfits you would like to be photographed in.
On the day of your portrait session
– Professional hair and make-up by my favourite artist.
– You will be served delicious, healthy appetizers and drinks to keep you hydrated and feeling energized.
– A once-in-a-lifetime photoshoot that is all about you.
After the photoshoot
– A couple of weeks after your shoot, we get together to go through your fully retouched portraits together. This is where you select the ones that you would like to purchase.

HOW MUCH IS THIS GOING TO COST ME?
You pay a sitting fee of $275, which takes care of your experience – my time as well as the hair and makeup artist's products, skills and time.
I sell all portraits separately.
Your portraits start at $250 on the wall and go up from there. My hand-crafted folio box collections start at $1200 and go up from there.
The final images are yours to choose. There is no hard sell. It's my job to create portraits that you will cherish forever,  so you will want them all!
Every portrait that you purchase will be delivered both in the form of a beautiful, archival print, ready to be framed, as well as in web-sized digital form for sharing online and with family.
* Once you have received the digital form of your portrait purchase, please understand that there can be no exchange and no refund possible on those specific portraits.
IS HAIR AND MAKE-UP INCLUDED?
Yes, your sitting fee pays for your make-over, which you will enjoy at the beginning of your portrait photoshoot. Remember to book a night out after your session, because you will look and feel fantastic – and will want to celebrate!
WHAT SHOULD I WEAR IN MY PHOTO SHOOT?
Every person has their own sense of style, which makes each portrait photoshoot unique. Therefore, we will meet up ahead of your shoot, to plan for up to 5 outfit changes. As a last resort, we can even do the outfit planning over the phone. I will help you every step of the way, to ensure that you feel comfortable with your choices.
SHOULD I GET A TAN OR GO FOR A FACIAL BEFORE MY PHOTOSHOOT?
I caution against doing anything new right before your shoot. Sunburn or even dark tan lines don't photograph well. Ensure that you are confident about how your skin will react to any beauty treatments that you plan on enjoying, in preparation of your portrait shoot.
WHAT IF I HAVEN'T REACHED MY GOAL WEIGHT BEFORE MY SHOOT?
You are beautiful exactly as you are – today. If that isn't enough of an answer: Every person, regardless of age, shape or size can do this. How? I am a highly-skilled posing and lighting magician! You will be the most beautiful you in your portraits.
COULD I SHARE MY SESSION WITH A FRIEND?
Definitely! A girls' day out is a fantastic way to share this unique experience. Let me know in advance whether you would like to enjoy the shoot with your mom, sisters, daughters or best friends – and we can do the planning with all of you.
It makes for a really fun Bachelorette party, before going out on the town afterwards! The cost of hair and makeup increases, with each additional person. But, we will work with you on a group rate for that part of the experience.
WILL YOU PHOTOSHOP OR RETOUCH MY PORTRAITS?
Yes – all of your portraits will be professionally retouched. Retouching removes anything that is temporary (blemishes or excessive redness in eyes), and any distractions in the portrait (if there is a stray hair in your face, or a bit of lint on an item of clothing). I go over every portrait in detail, to ensure that you look your very best.
CAN I PURCHASE A GIFT CARD?
Definitely! I can't think of a better gift for someone that you love. They will feel loved, celebrated and cherished after a day of being photographed. The resulting portraits will become prized heirlooms for generations to come. Your gift card will be beautifully packaged for you.
IS IT TRUE THAT THERE ARE ONLY A LIMITED NUMBER OF SESSIONS PER YEAR?
Yes, due to the personalized nature of each shoot, I only accept a certain number of sessions per year. Please get in touch to secure your own portrait photoshoot.
*POLICIES ON LATENESS AND NO-SHOW CLIENTS
Your time is valuable, and so is ours. We understand that life can get busy, but please be considerate. If you arrive late for an appointment, you lose the time that you have missed. If you don't arrive at all, you will still be charged your session fee in full. In turn, we promise to honour our appointments and be on time as well.
*REFUND POLICY
Once you have received the digital form of your portrait purchase, please understand that due to the ease with which digital products can be copied, there can be no exchange and no refund possible on those specific portraits.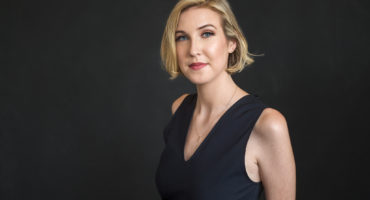 Joanna's beauty Portrait Photoshoot at the Rent frock Repeat Toronto showroom was inspiring and a lot of fun to boot! […]
Read More

›
Today's beautiful Rent frock Repeat model is Melanie Hoefs, their community manager. Very lucky community – she is lovely:)! The two of […]
Read More

›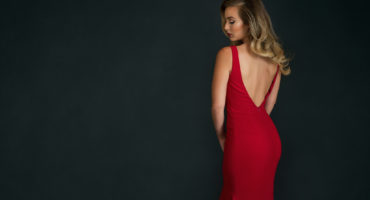 Today's beauty portrait photoshoot is elegant and a whole lot of Old Hollywood Glamour! Amanda is the seventh model in my beauty […]
Read More

›
Brittany is the sixth model in my Beauty Portrait series, partnered with my pals at Rent frock Repeat. We spent […]
Read More

›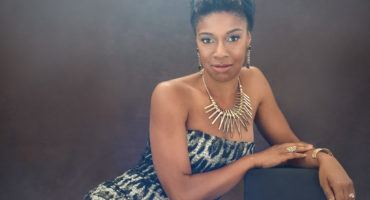 Today's featured portrait photoshoot belongs to the elegant Chantal Carter – one of RfR Toronto's talented stylists! Having to hold […]
Read More

›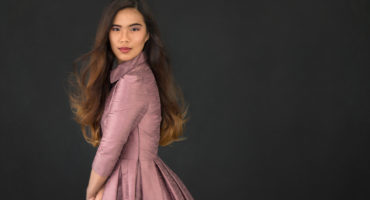 Derry is the fourth model in my nine-part series of beauty portraits with my pals at Rent Frock Repeat. Her […]
Read More

›