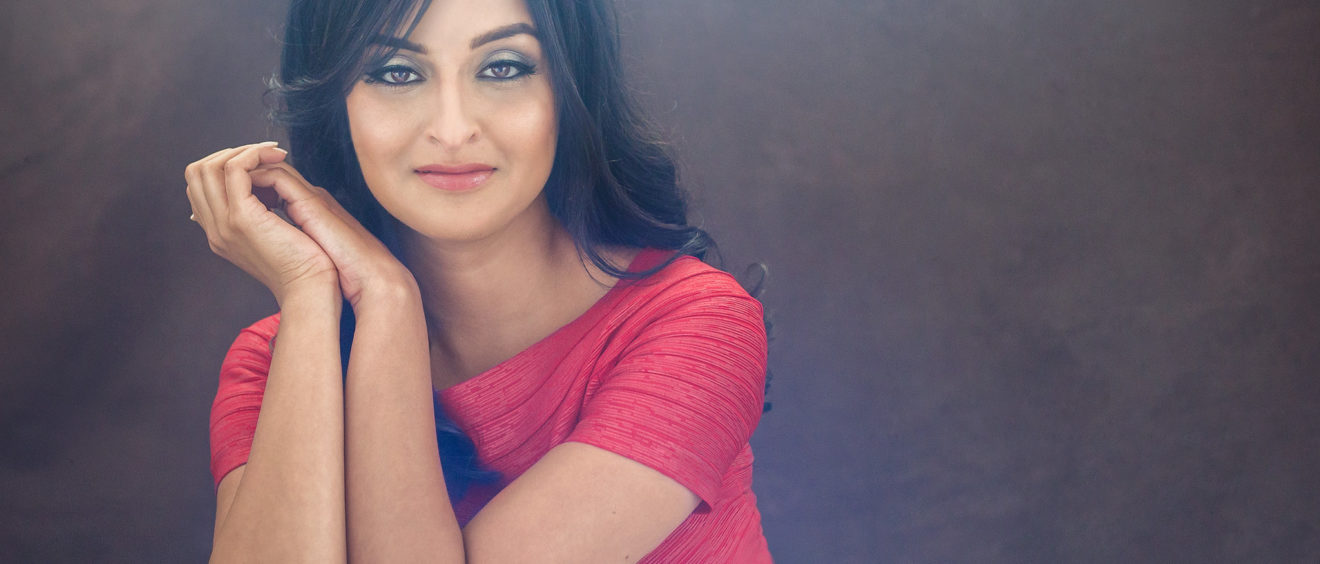 Beauty Portraits with the Rent Frock Repeat team
One of the most fun parts about shooting women's portraits, is having the chance to play dress up with my clients! We create beautiful hair and makeup looks, and my client gets to be photographed in that stunning outfit that they adore, but only get to wear to fancy events like weddings. Every now and again, though, a client confesses that they don't own a dress that they love, but don't want to miss out on having portraits of themselves in a killer outfit. This lead me on a hunt for the perfect solution – and I found it in the amazing team at Rent Frock Repeat! They rent out beautiful, designer dresses, and even provide professional stylists to help you choose the perfect frock. I joined forces with them to create Beauty Portraits with the Rent Frock Repeat team members – to showcase the amazing outfits that you can rock in your own photoshoot.
Every Tuesday and Thursday, for the next 5 weeks, we will feature one of the ladies from Rent Frock Repeat. Fatima, their director of business development is our first gorgeous model.
Fatima had her hair and makeup beautifully done by Arwa from Brushes & Blushes, and chose two dresses from their showroom racks. First up is a slinky red showstopping bandage dress from Sivalia, and the second outfit is a shimmery emerald green fit and flare dress from Shira.
Once Fatima's hair and makeup was complete, I created some stunning portraits for her. First we posed her in front of my hand-painted brown backdrop. (You should have seen what I looked like after I painted it! Turns out, I am a messy painter.)
The dress has a little bit of stretch to it, which made it not only possible to get creative with our poses, but it was comfortable for Fatima to wear as well. I just love how the soft, dreamy lighting wraps around her.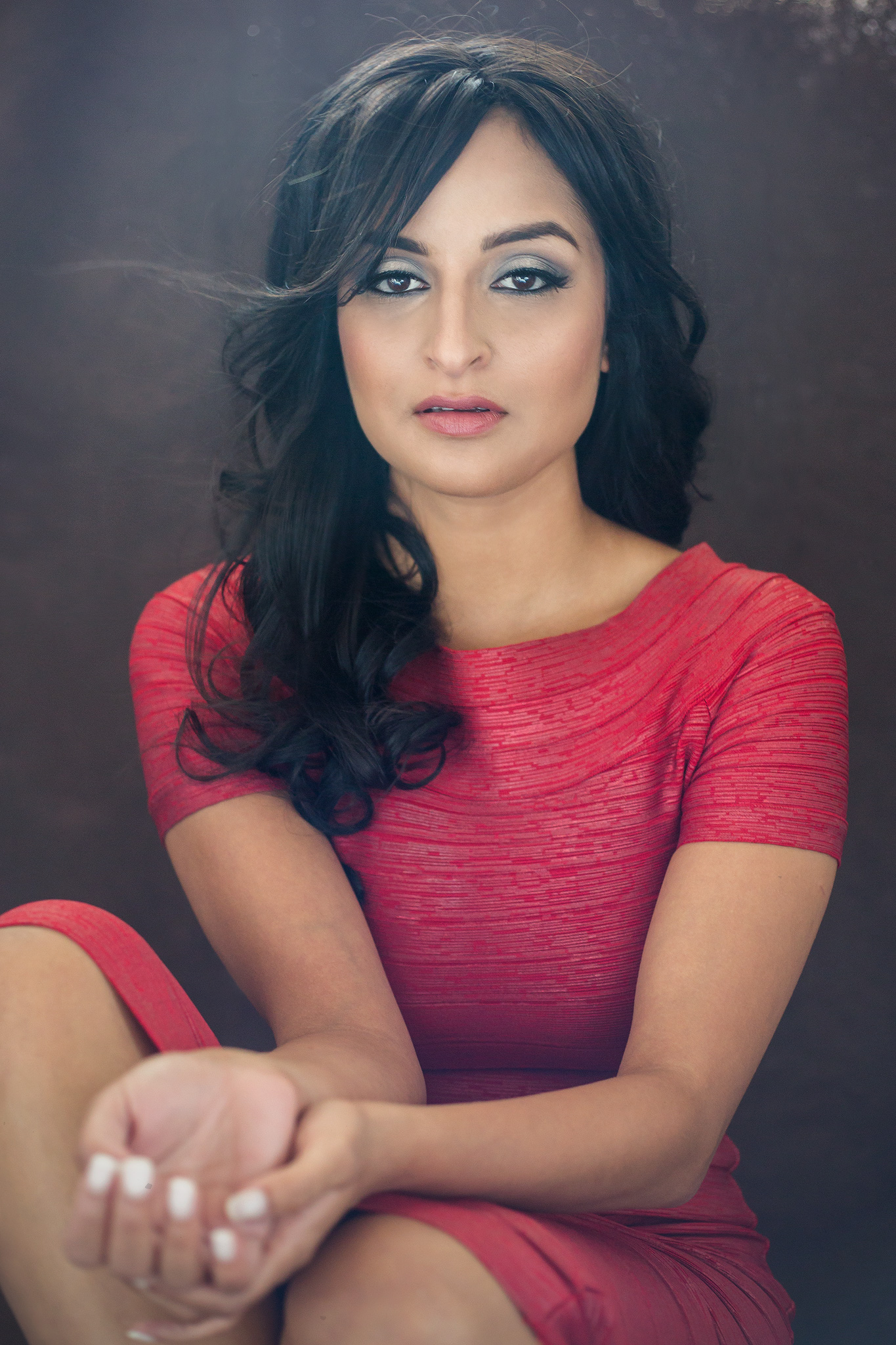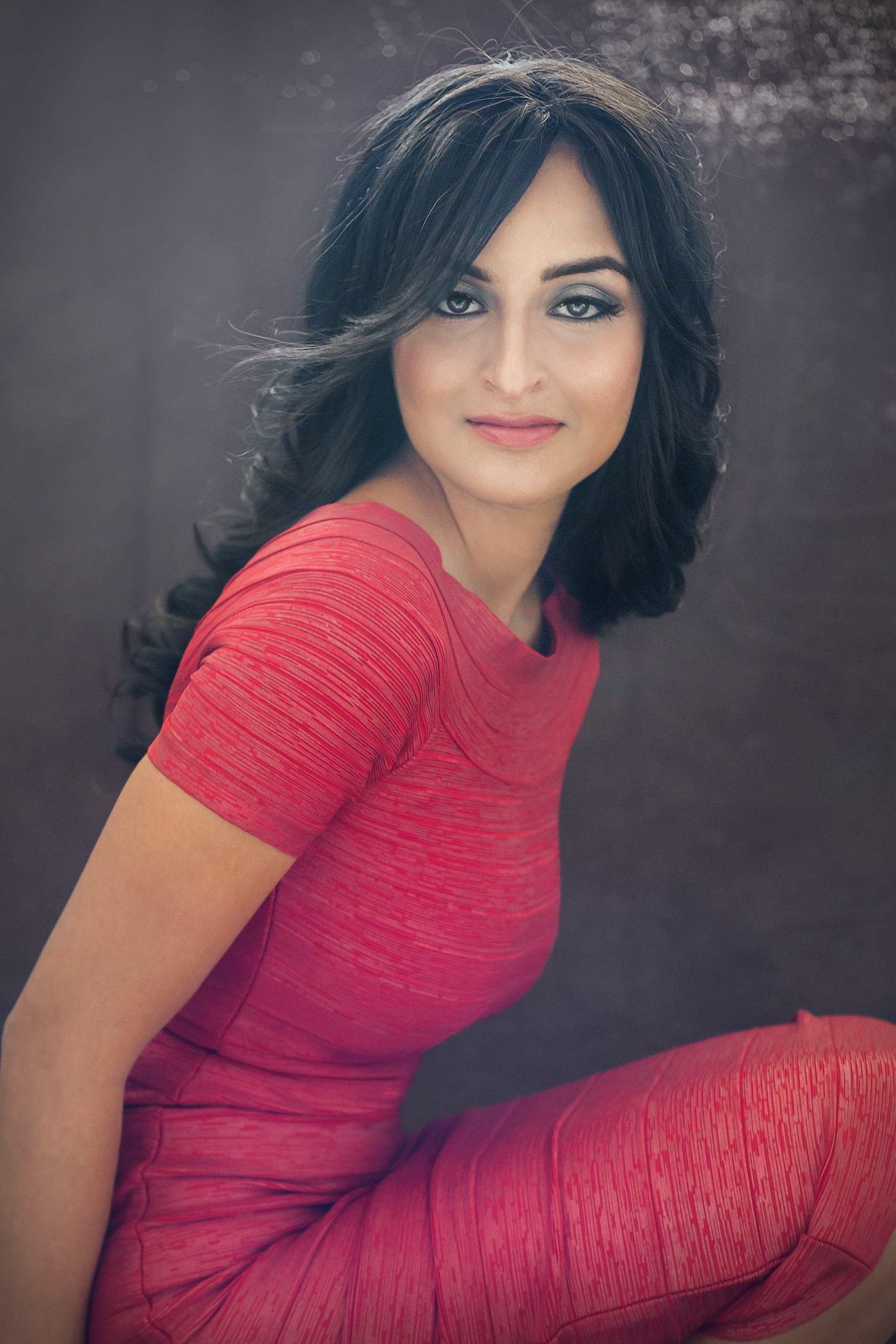 If you have the privilege to meet Fatima, you will find that she is sassy and fun. In this red dress, she is smoking hot, too! We also wanted to make sure to show the shape of the dress a little more. It fit her like a glove!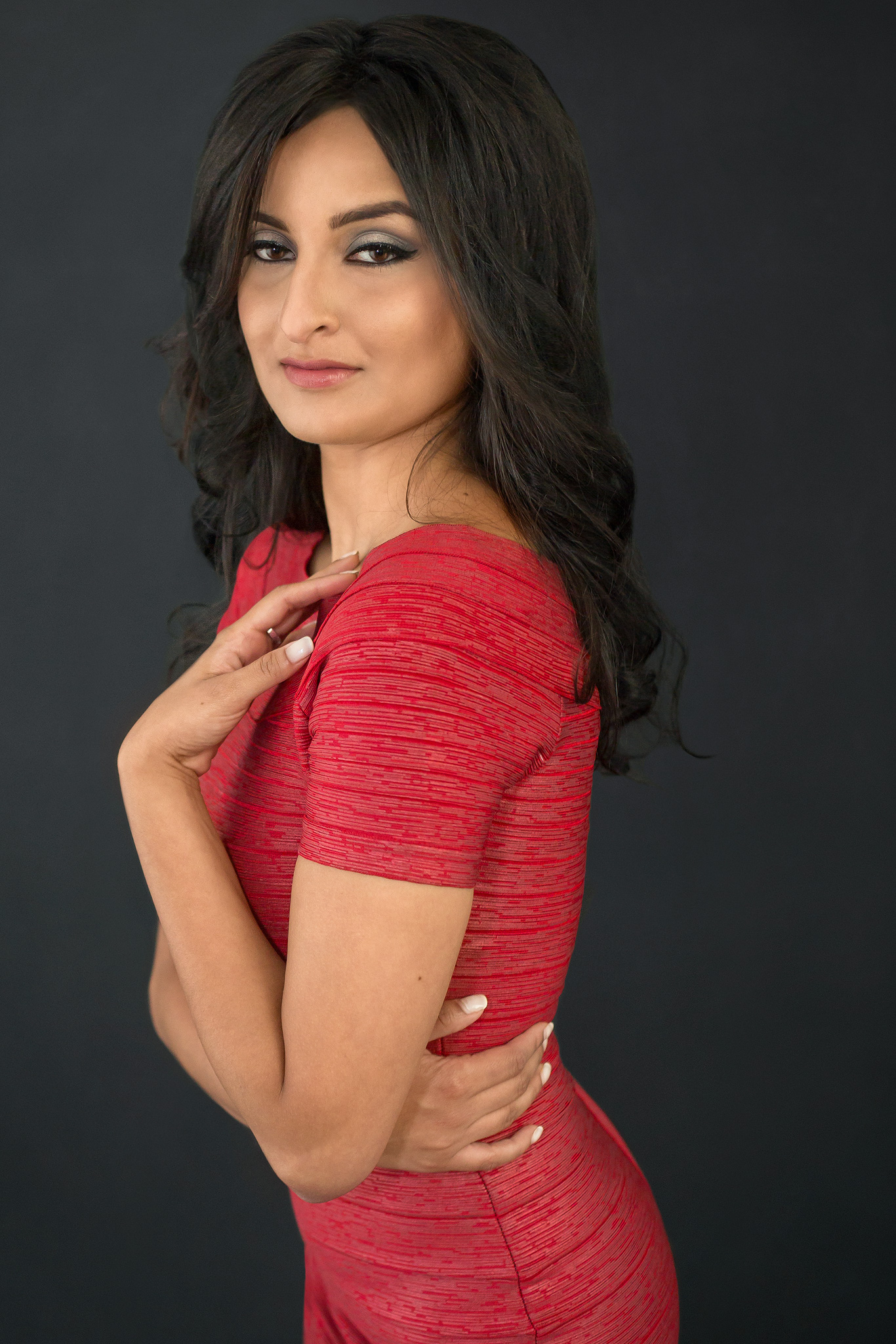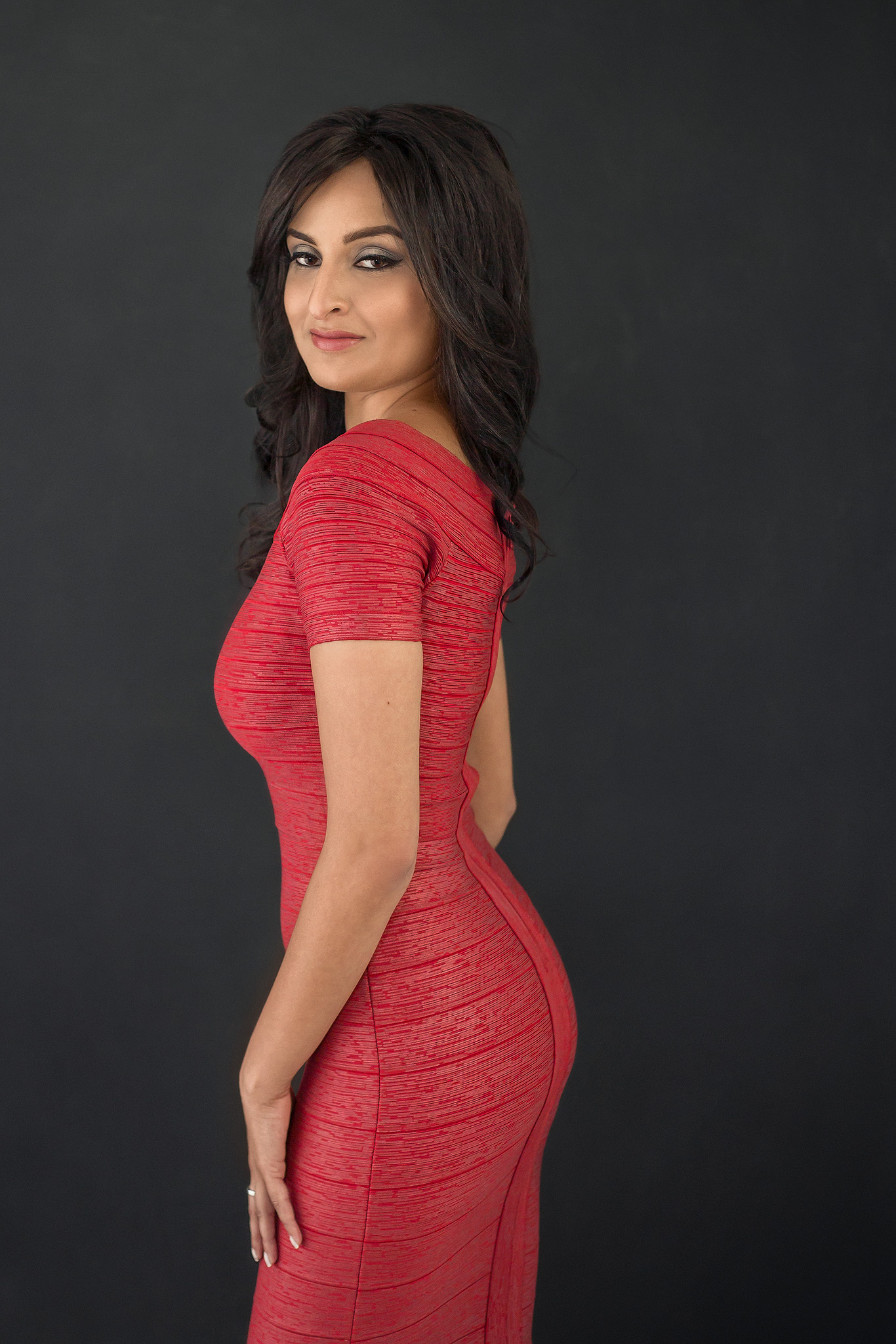 We couldn't finish our shoot without capturing a professional business portrait that reflects Fatima's role as formidable director of business development for the company. It was effortless to create those! The great thing about this dress is that it is a fun shape, but the collar adds a bit of structure to the outfit, which makes it a versatile choice.
"I have done a few shoots before but this was by far my favourite! Carole has a way of making everyone feel comfortable whilst having a lot of fun! She was extremely organized, and on top of her game." – Fatima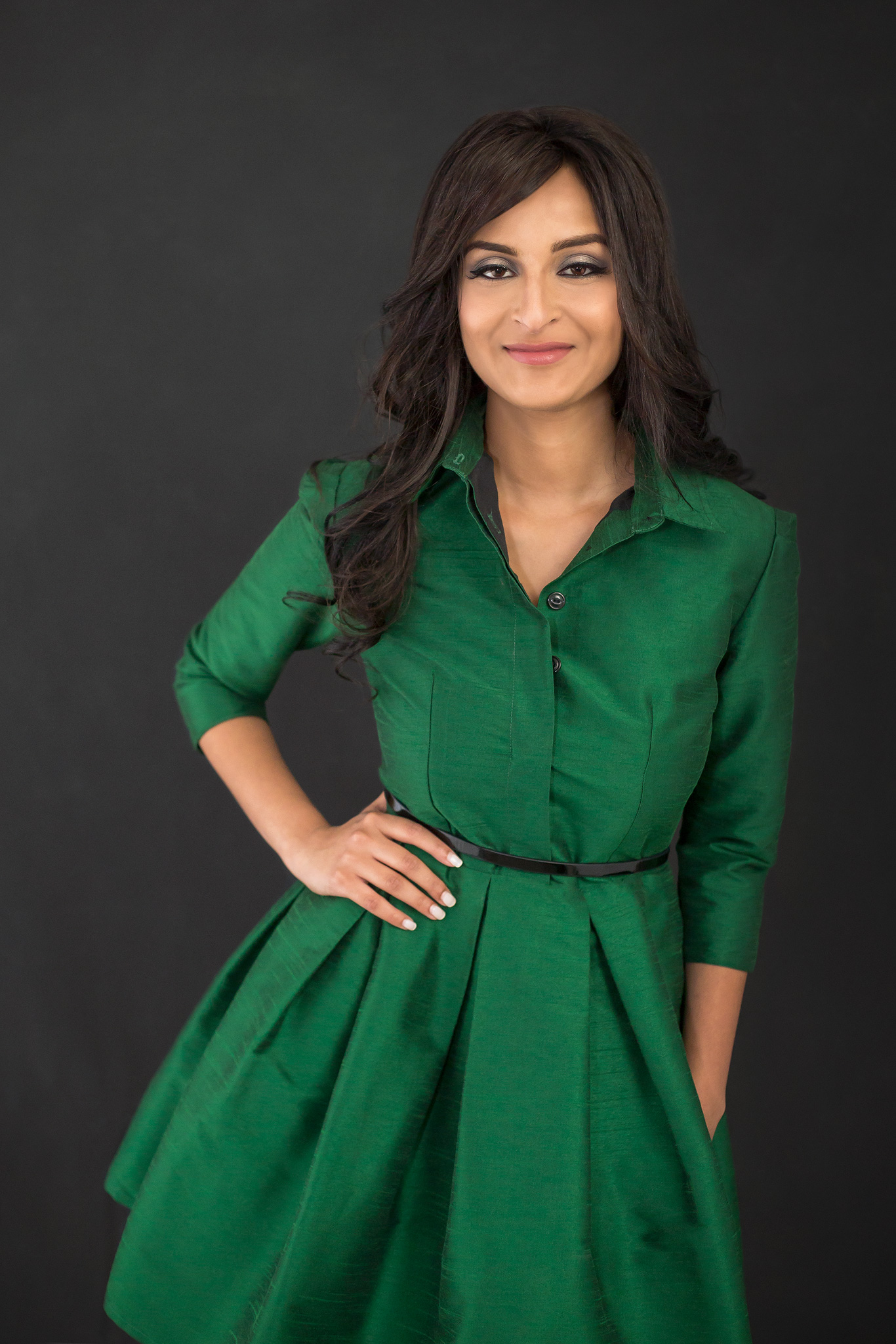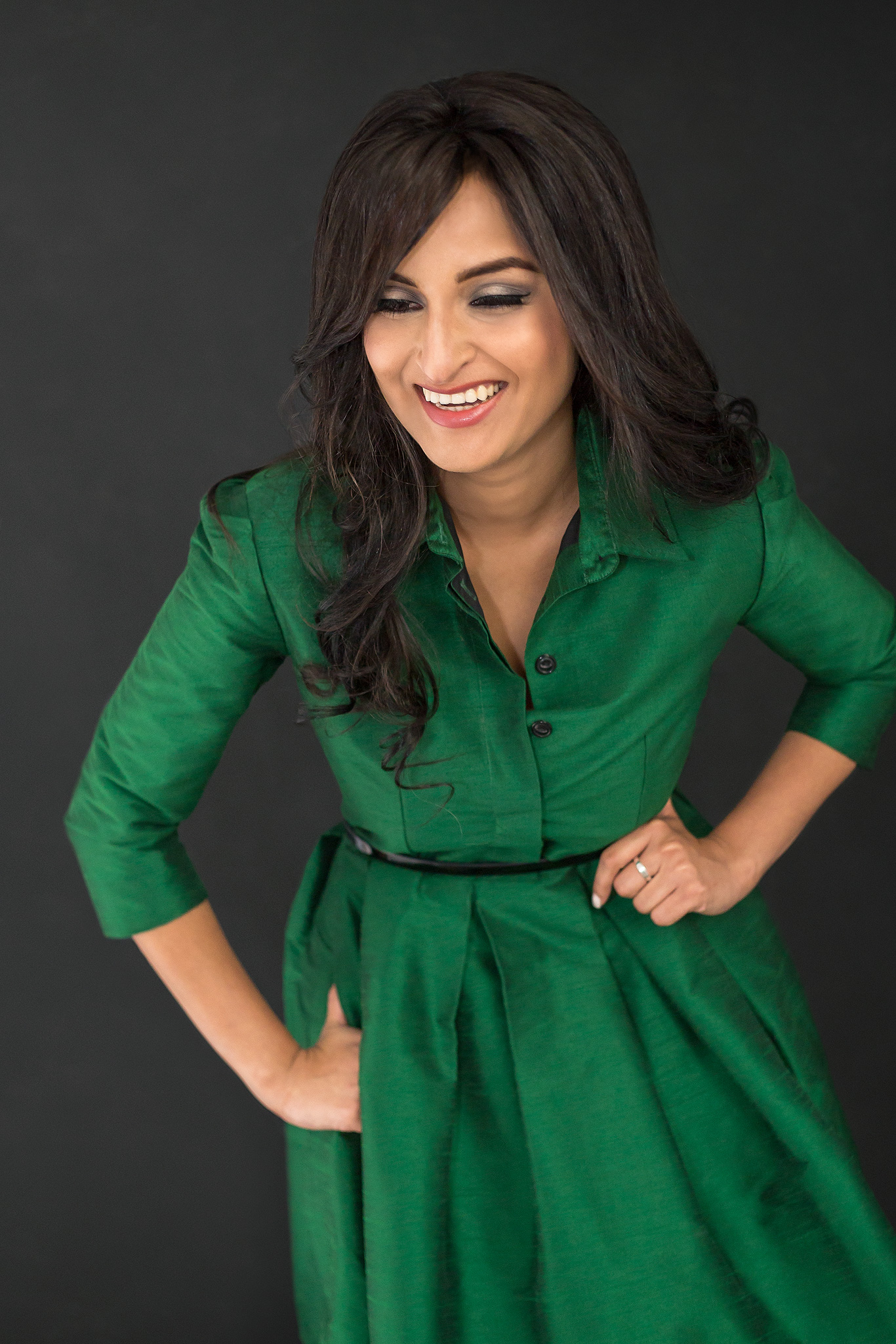 I asked Fatima to give me a little feedback on her experience, and this is what she had to say:
"My face hurt from laughing so much! Carole really knows her stuff! She would suggest a pose and I would look at her and say no that won't look good and she would show me the photo and I'd be like WOW that looks amazing. After the first couple of shots I gave her complete control because she's a pro! Her suggestions were spot on and she really delivered on the end product! We felt like a million bucks and looked like it too!" – Fatima
Thank you, Fatima, for being such a fantastic model!
Check back in on Thursday for more Beauty Portraits with the Rent Frock Repeat team. Our model is Morgan – one of their talented stylists. Can't wait to share those!
Team Credits:
Photog – Carole B Eves
Behind the Scenes photos and video – Renata Pollock Photography
Wardrobe and models – Rent Frock Repeat
Hair and makeup – Arwa from Brushes & Blushes