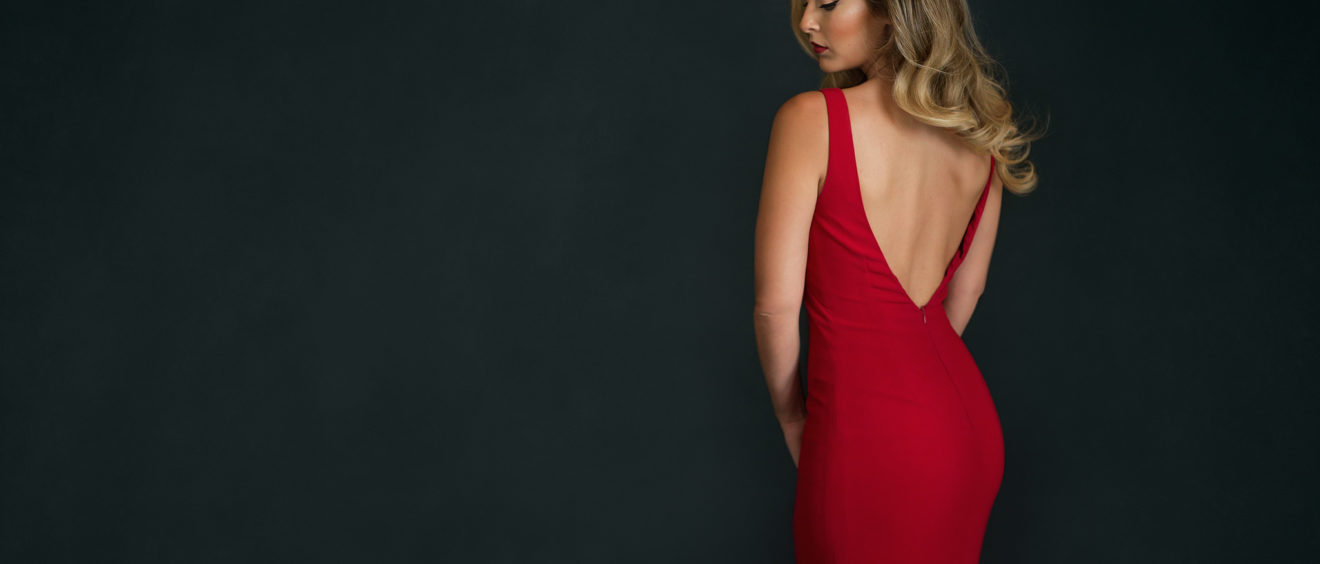 Old Hollywood Glamour at Rent frock Repeat
Today's beauty portrait photoshoot is elegant and a whole lot of Old Hollywood Glamour! Amanda is the seventh model in my beauty portrait series in partnership with the awesome Rent frock Repeat team.  She chose two completely different-looking outfits; a silky black blouse paired with dark jeans, and a seriously sizzling red Theia couture dress. The black blouse works well for a personal branding portrait, and the aptly named Scarlet Fever Gown is just plain fantasy fun!
This was certainly not Amanda's first photoshoot, which means that we could hit the ground running. She nailed each pose within the first few seconds. She has the most incredible hair, that floated perfectly with the help of our fan (and Ayesha's skilled hair styling!) Even with a dramatic makeup look, Amanda has this lovely, soft expression in her eyes. She also kinda looks like my cousins Carmen and Lisa, which made me feel an instant connection with her:).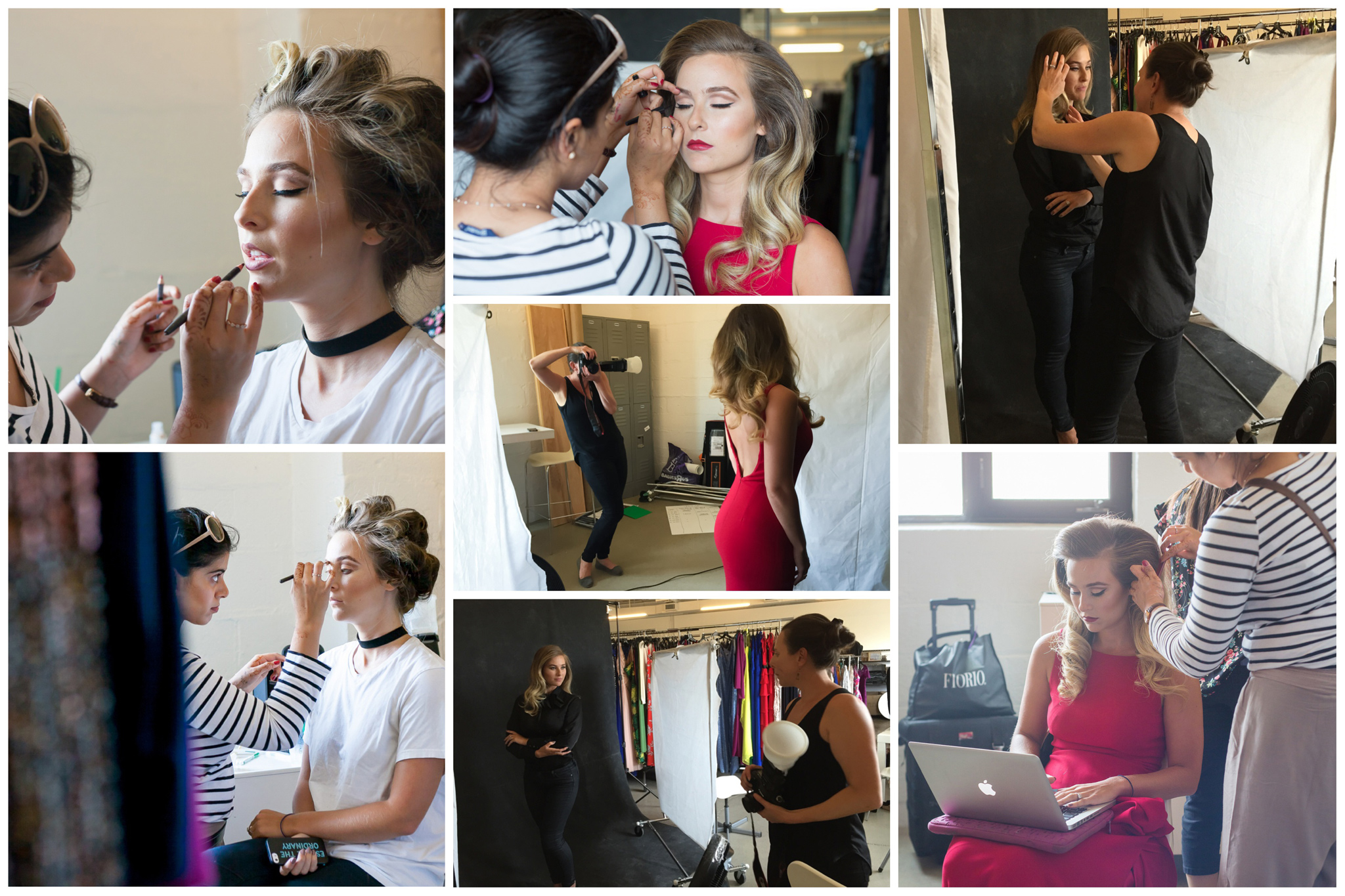 "Carole was absolutely fantastic and a joy to work with. She made us feel extremely comfortable and confident. I think it was a great bonding experience for the team." – Amanda
On the day that I shot everyone else's "before" shots, Amanda was away from the showroom, so she sent me this cellphone shot. As you can see – Amanda rocks even a plain, white t-shirt!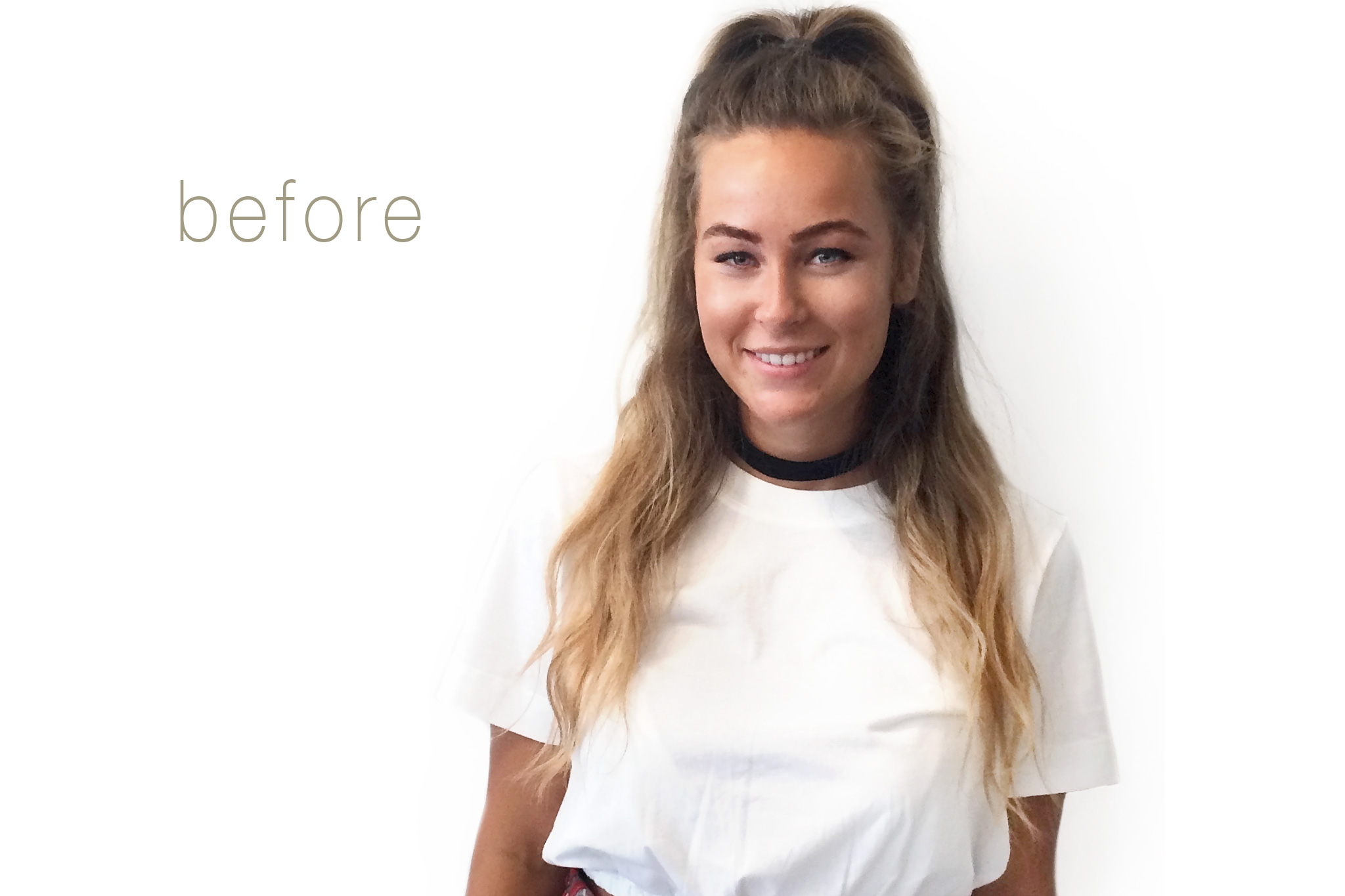 The two below portraits are looks that would work perfectly for personal branding. She looks approachable and friendly, and the tone-on-tone look is chic. I also love how the highlights in her hair pop against the dark background.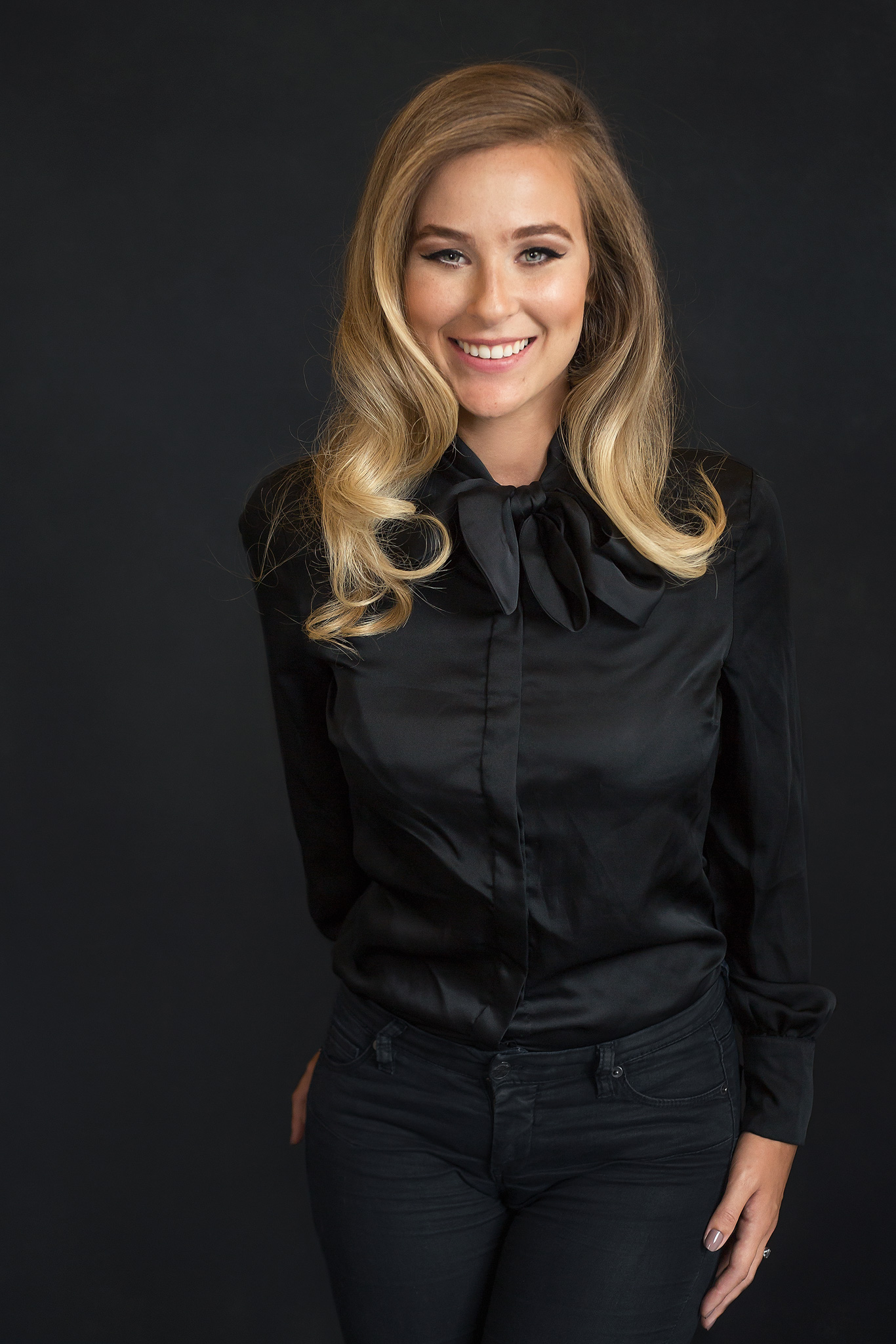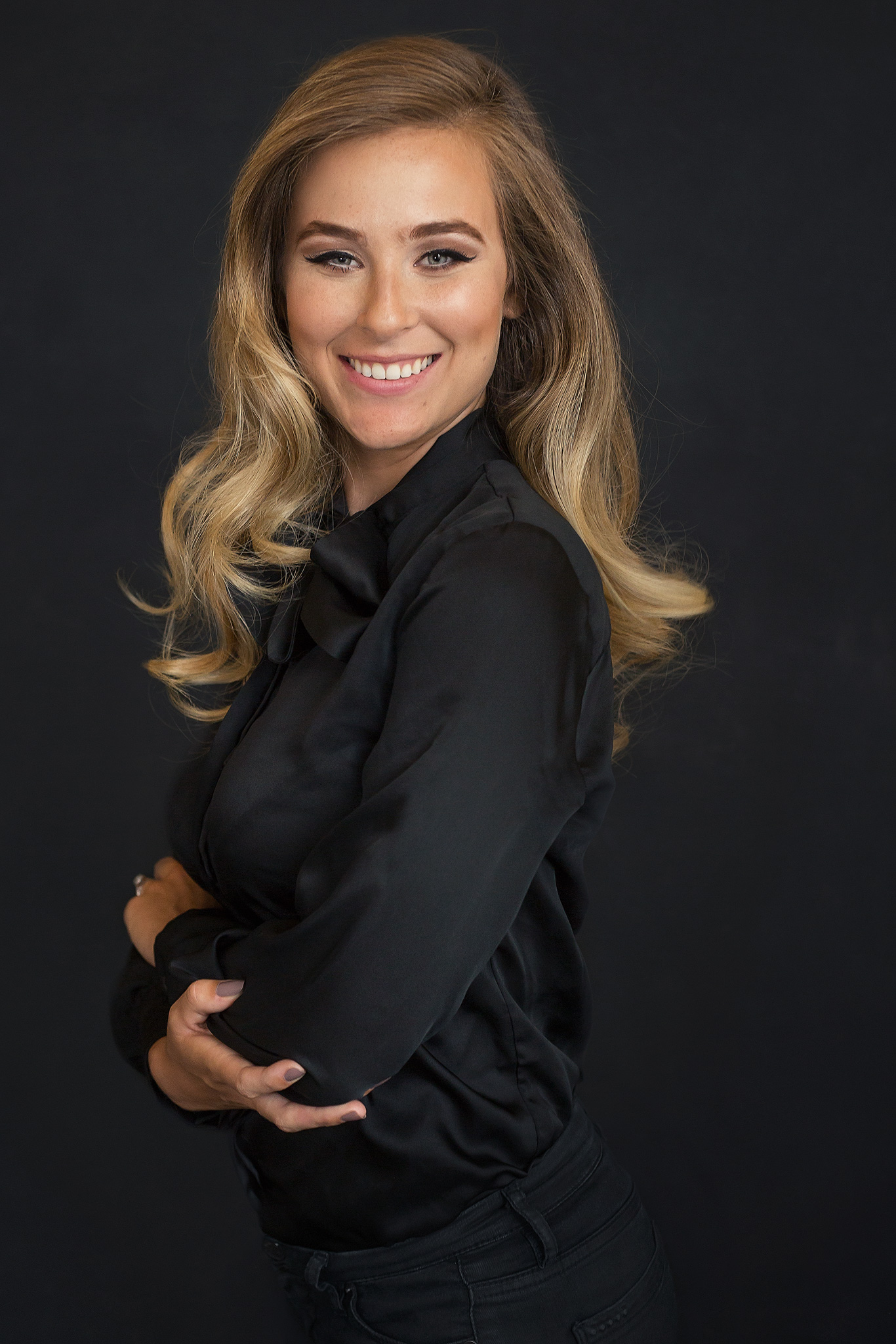 Funny thing is – when we did the shoot, the black blouse didn't give me any kind of vintage feel, but when I started editing, I suddenly saw a 60s look in the portrait below. I think it is the combination of her winged eyeliner, lush hair and the expression in her eyes. She's giving me Jean Shrimpton vibes in this one.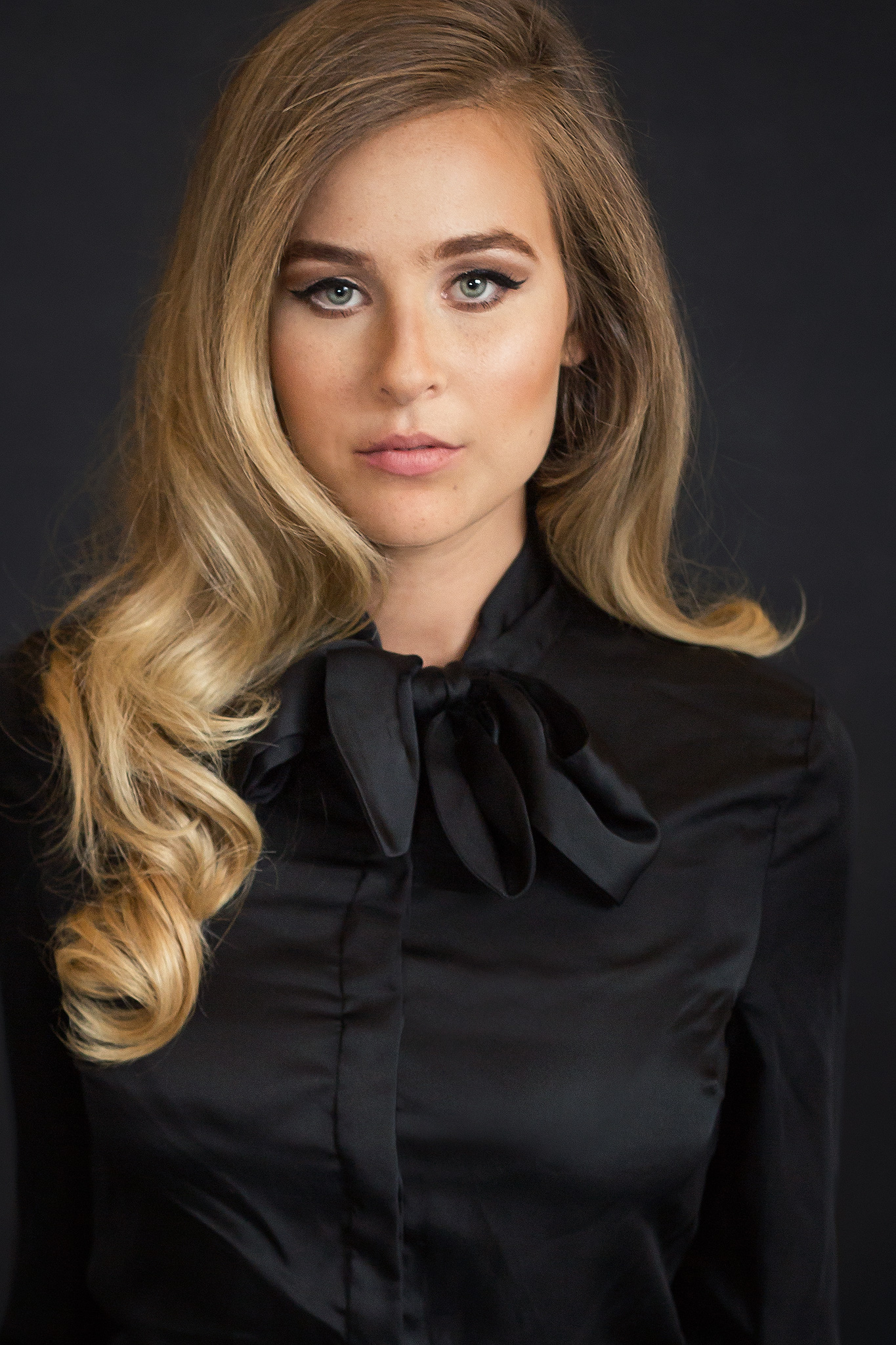 The Theia gown just had to be given the Old Hollywood Glamour treatment, both in the hair and makeup styling, and with my posing as well. Luckily Amanda immediately knew where I was going, and she gave me the most wonderful looks. I love how the same pose below looks so very different, depending on her facial expression. If this were an ad, I would buy whatever Amanda is selling! I just love how photogenic her flying curls are in both of these.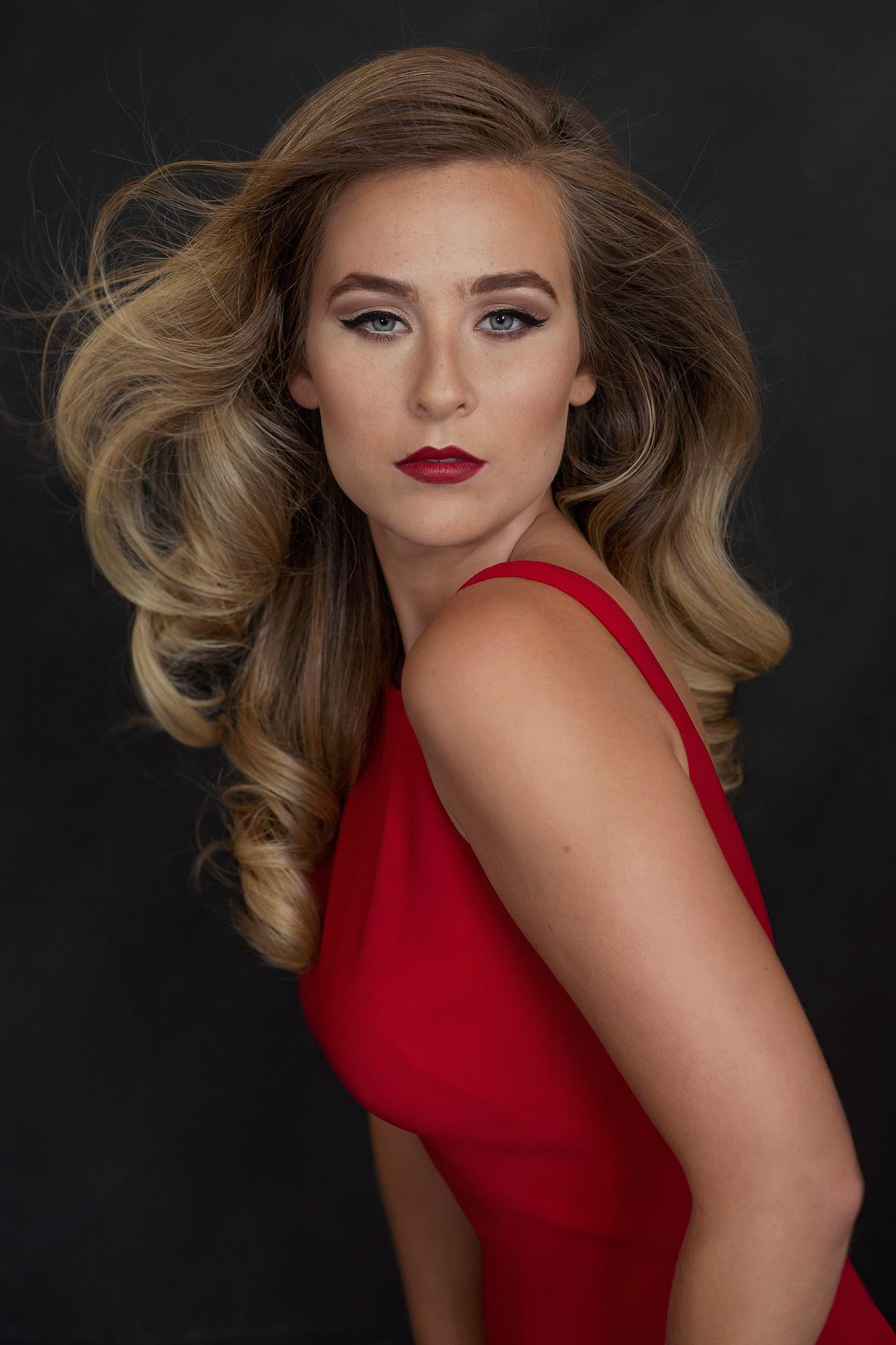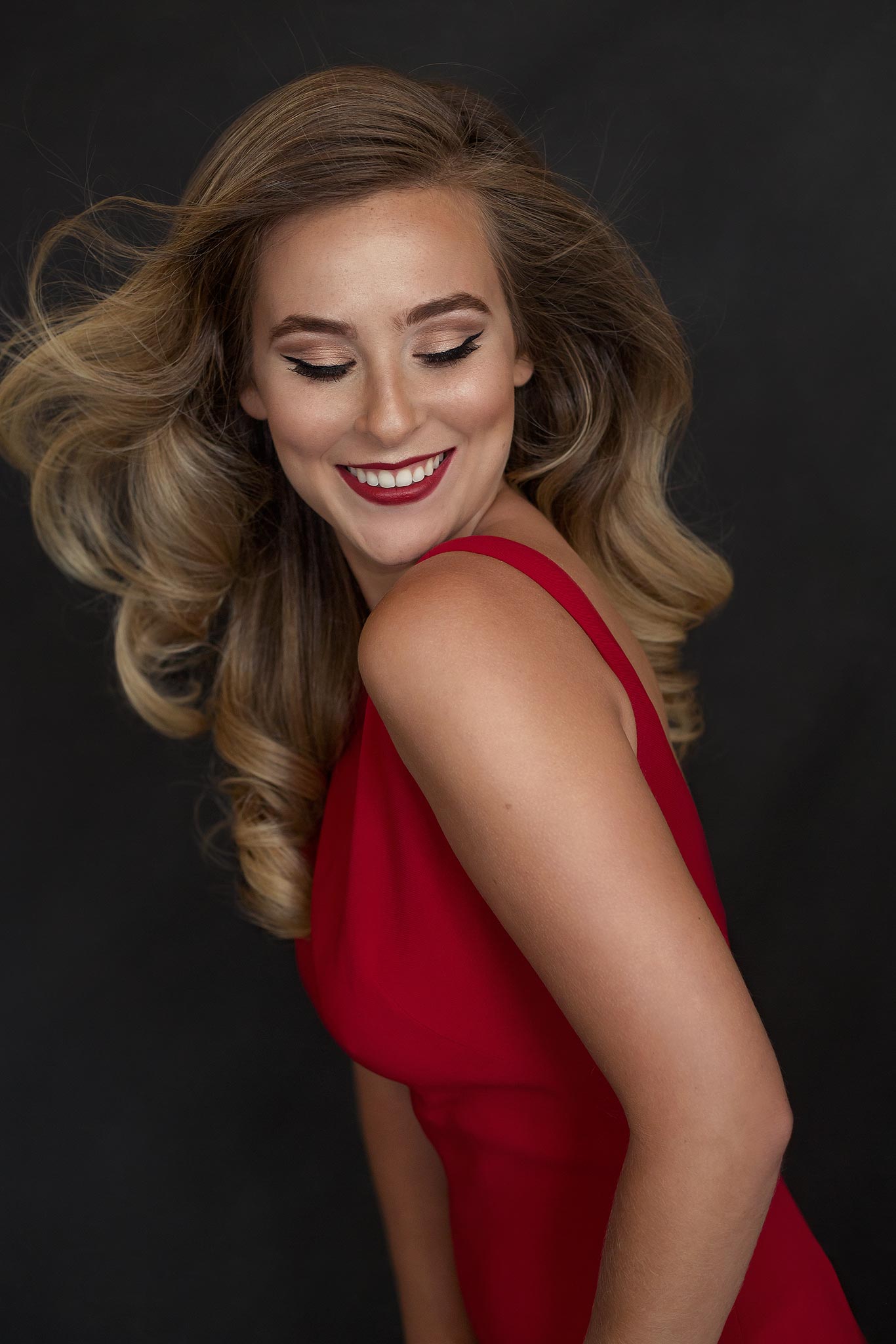 "I have been photographed before. I would say this experience was different in the sense that I felt extremely comfortable the entire time. Carole was very friendly, warm and gave great direction." – Amanda
I love how the dress hugs Amanda's curves, while still looking very classic and elegant. The below pose is a classic; one that will never go out of style, when executed well.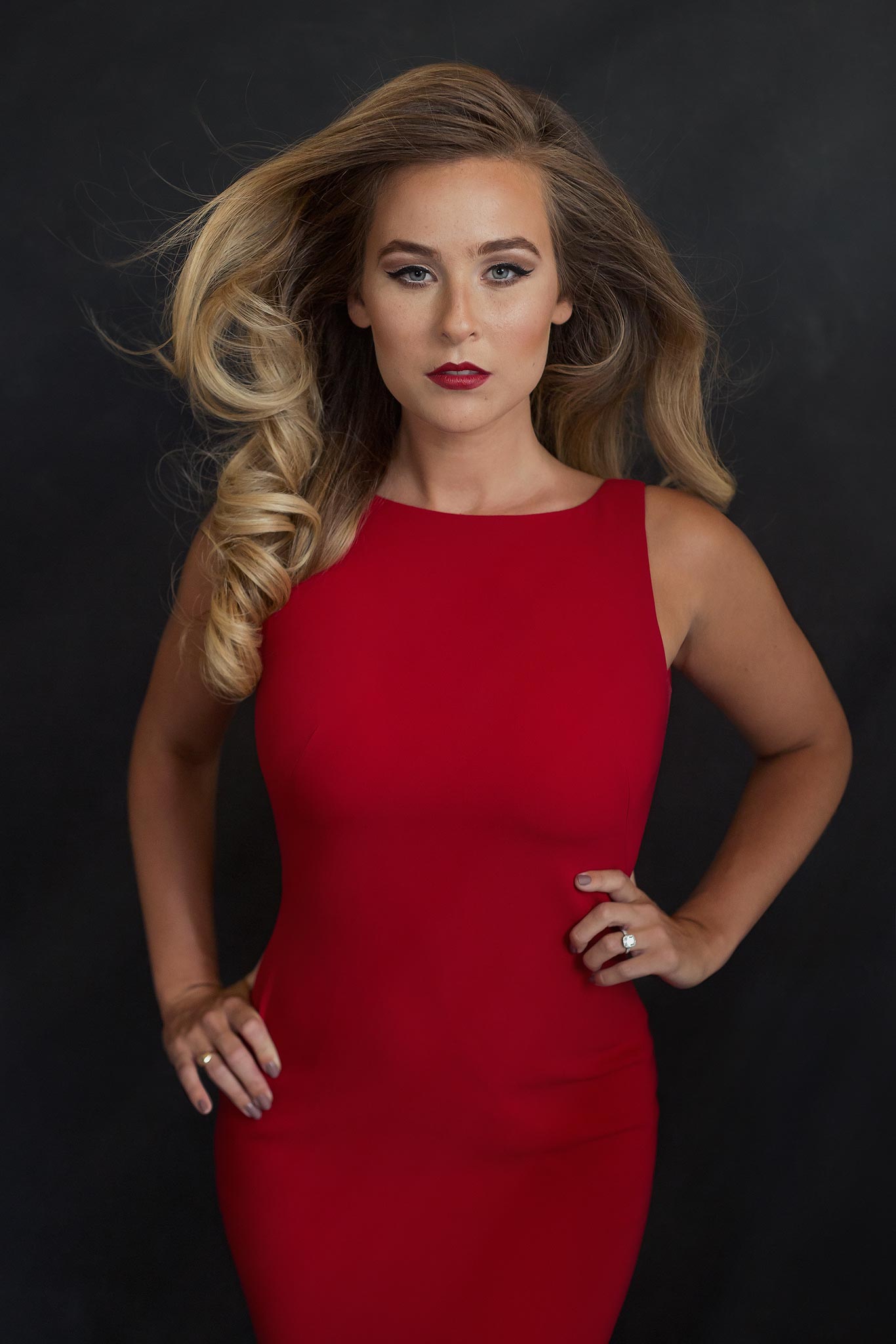 If you are thinking of whether this Old Hollywood Glamour dress is right for you, here are Amanda's thoughts on who it would work for, and where you could wear it to:
"This gown is very flattering. I would say an hourglass body type would do very well with this choice. It really accentuates your curves and has a real va-va-voom factor. This gown is so versatile. I would say it would be perfect for any Spring, Summer or Fall wedding. It would also be perfect for a Charity event or Gala!" – Amanda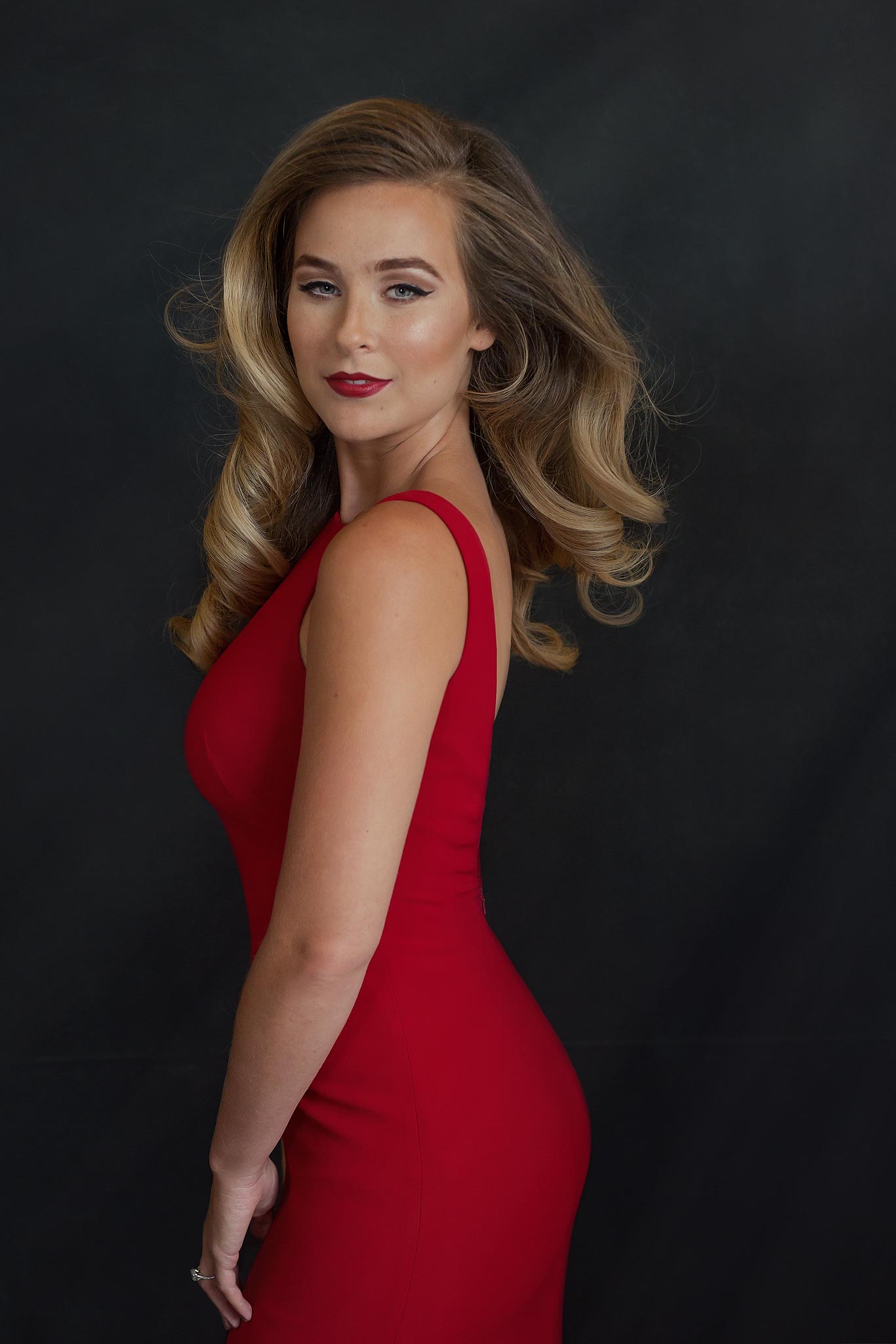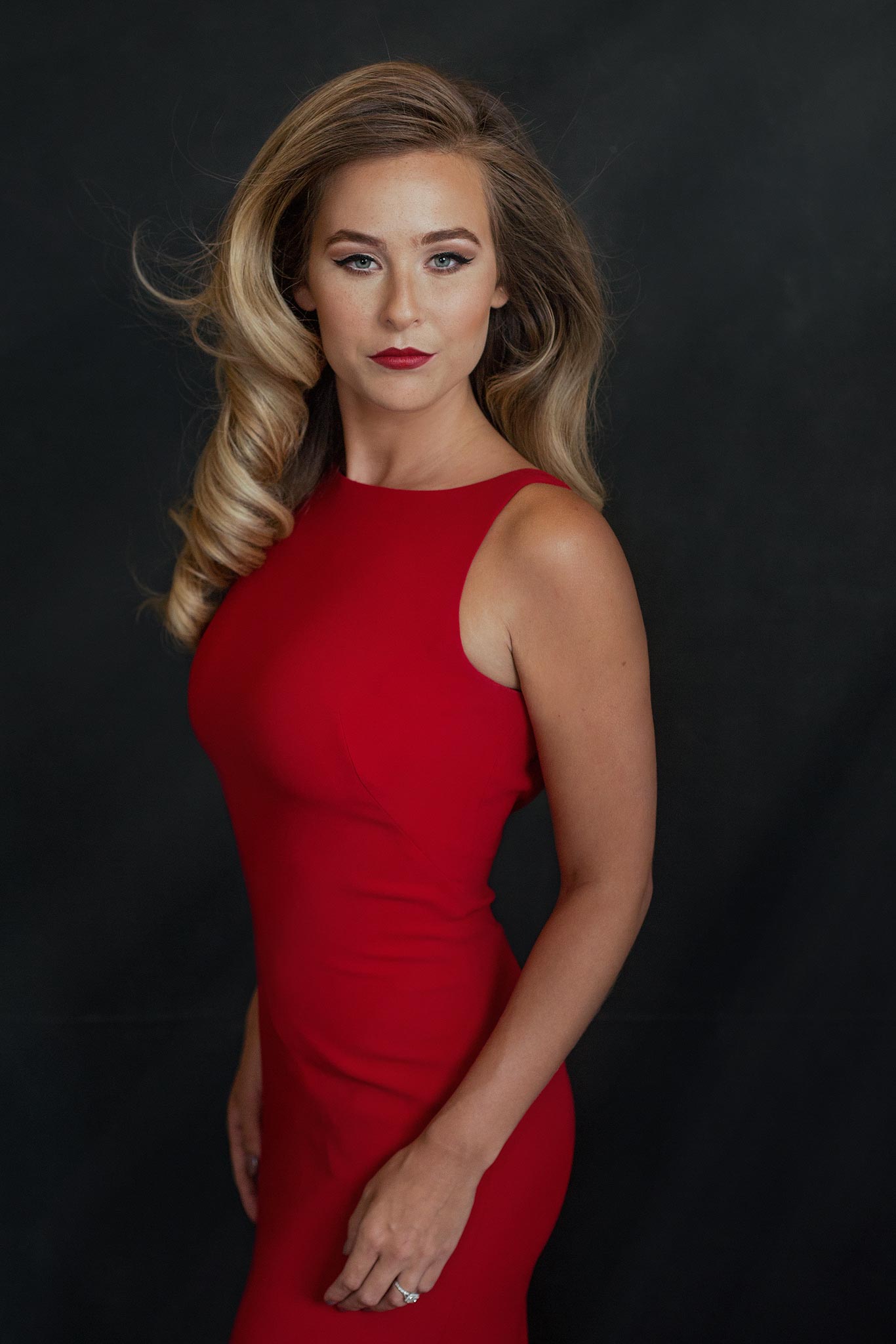 "The experience and Carole were both fantastic. It was a fun experience filled with laughs." – Amanda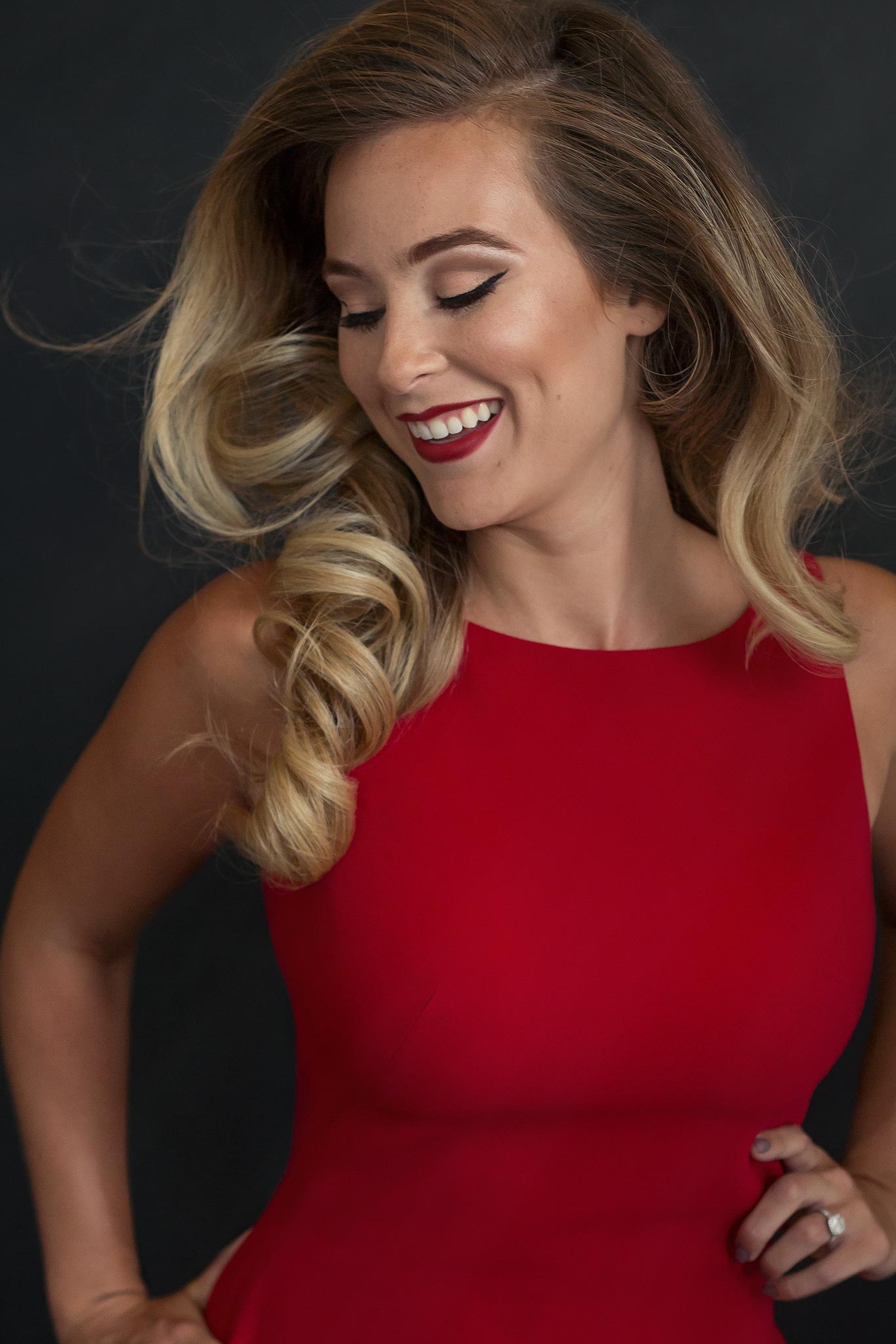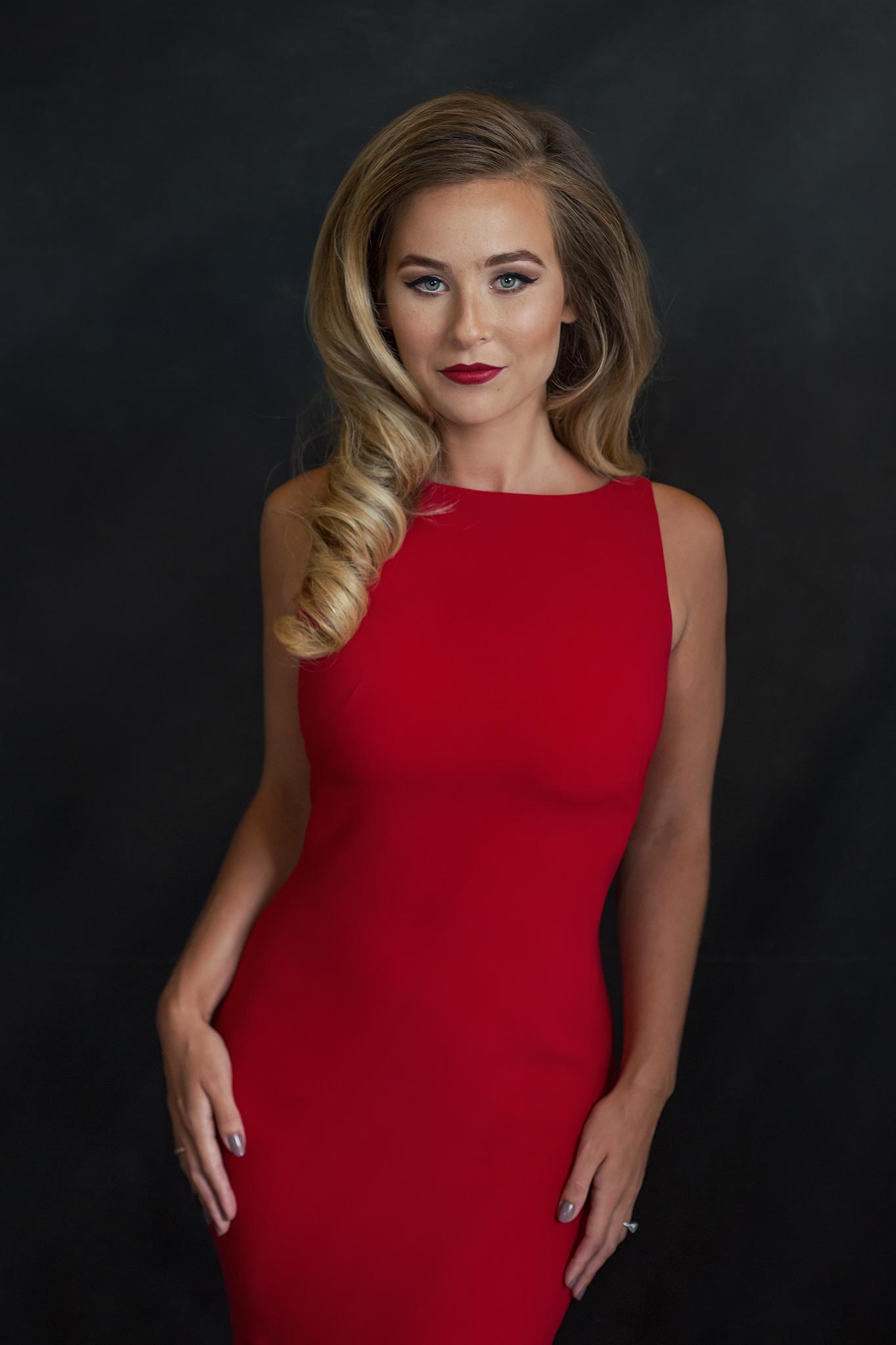 Thank you so much for the amazing photoshoot experience, Amanda, you are such a fun subject to work with!
Portrait Photoshoot Team Credits:
Photog – Carole B Eves
Behind the Scenes photos and video – Renata Pollock Photography
Wardrobe and models – Rent Frock Repeat
Hair and makeup – Ayesha from Euphoria
Check out the Rent Frock Repeat team's blog about RfR Logistics manager Amanda's photoshoot experience: HERE