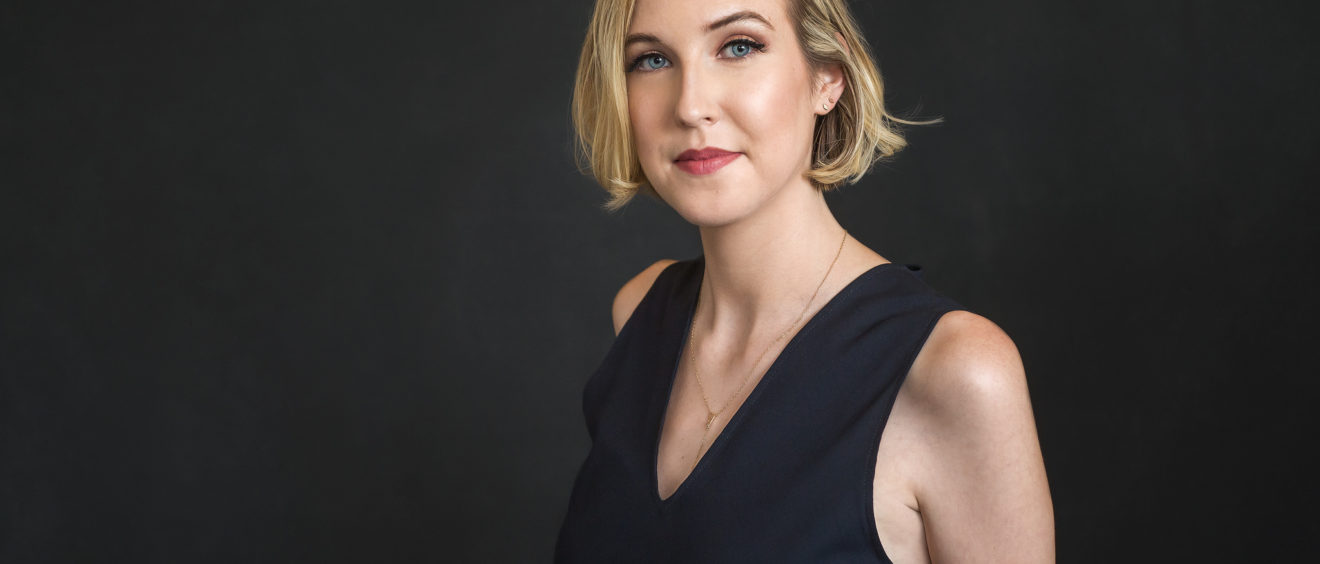 Joanna's Beauty Portrait Photoshoot
Joanna's beauty Portrait Photoshoot at the Rent frock Repeat Toronto showroom was inspiring and a lot of fun to boot! The second I saw Joanna, with her hair and makeup done, wearing a beautiful Cynthia Rowley dress; I knew that we were going to capture something special. Sometimes all of the elements just work together just right. Arwa from Brushes & Blushes created a hair and makeup look that gave the entire shoot a bit of a vintage feel.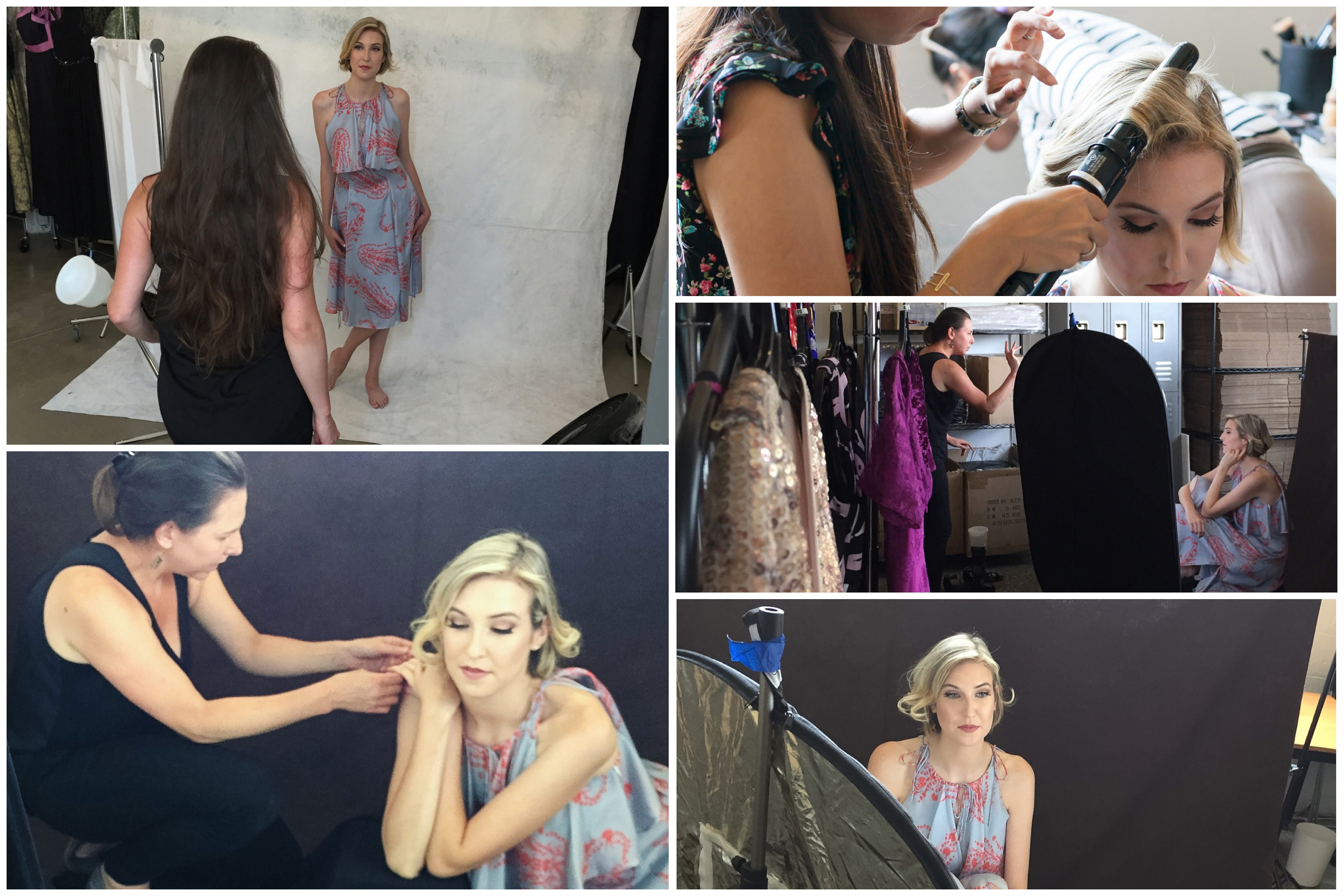 My job was made easy after that. All I had to do was to keep it simple. I created feminine, classic poses that show off Joanna's willowy figure and crystal clear, blue eyes. She has a very calm and relaxed way about her, which translated into elegant and nuanced looks.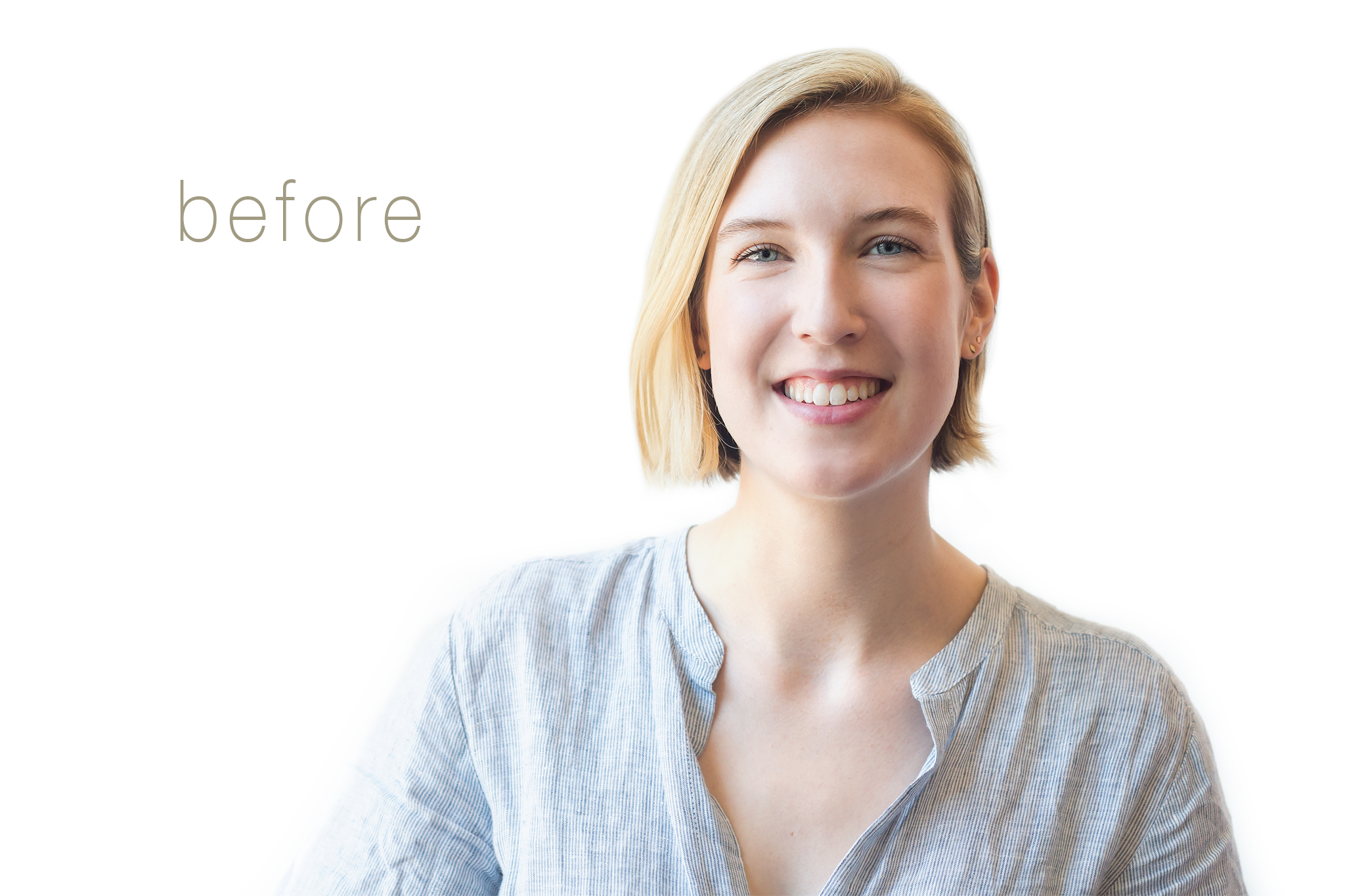 "It was such a treat getting our hair and make-up done and taking time out of the day to get pampered. Carole and her team were total pro's and made us feel like models for the day." – Joanna 
The flowing shape of the sky blue and coral printed paisley dress by Cynthia Rowley made my curly seated poses look soft, which I love! It also leaves her arms and shoulders bare, which shows off her beautiful shape, and frames her face and hair.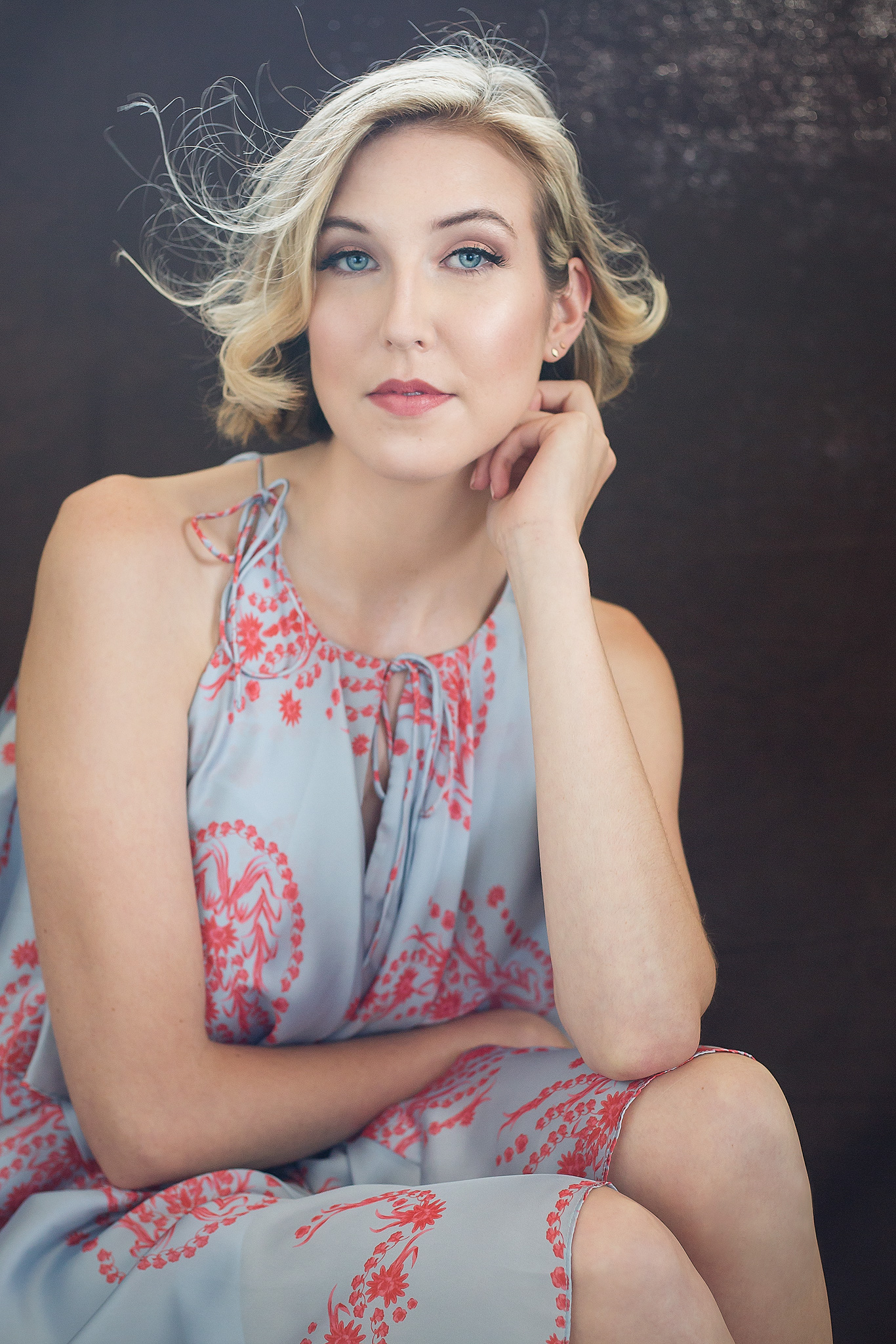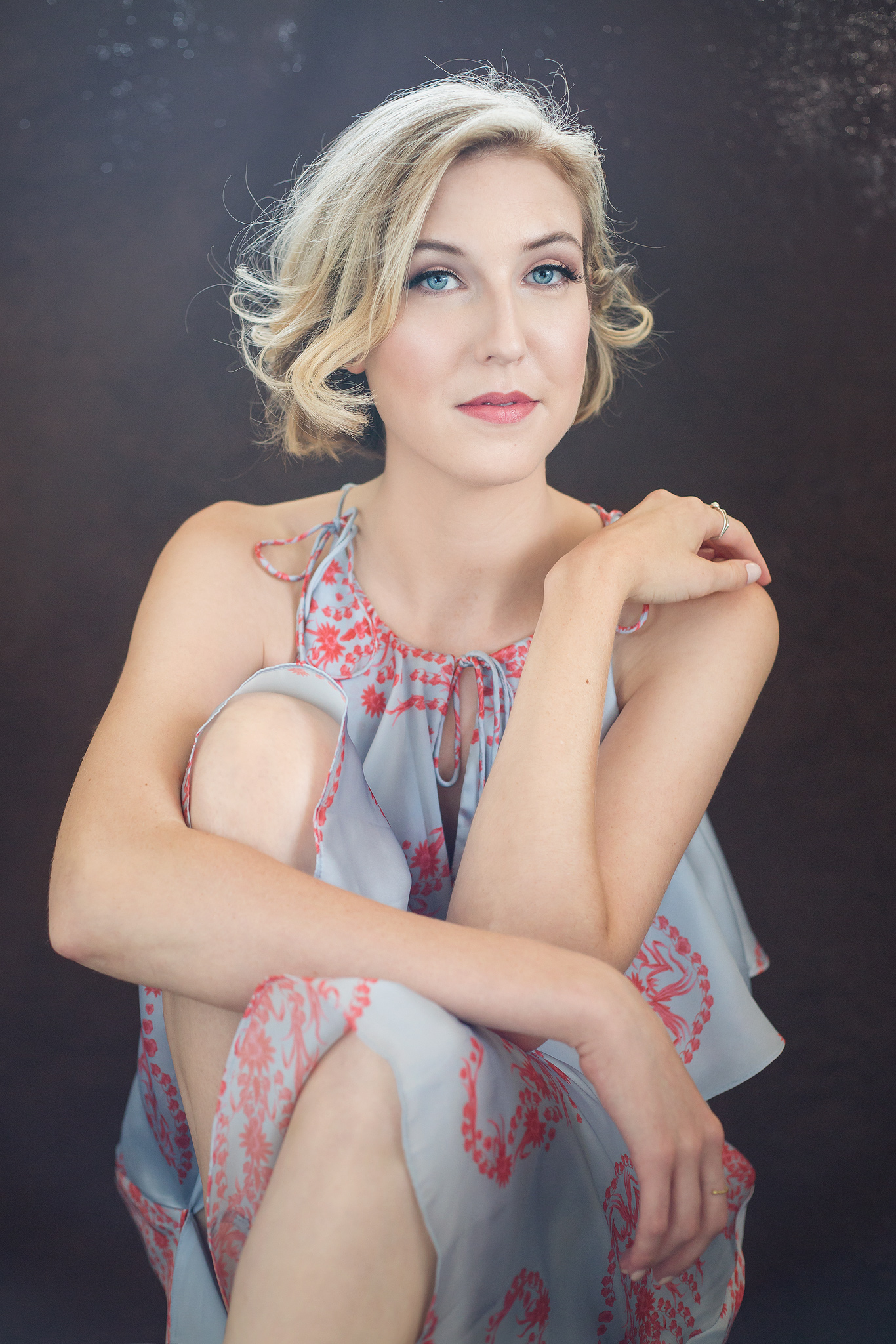 "I love the Cynthia Rowley dress for a summer wedding, or daytime event. It's perfect because it's super lightweight and the detailing makes it really feminine and fun depending on how you style it." – Joanna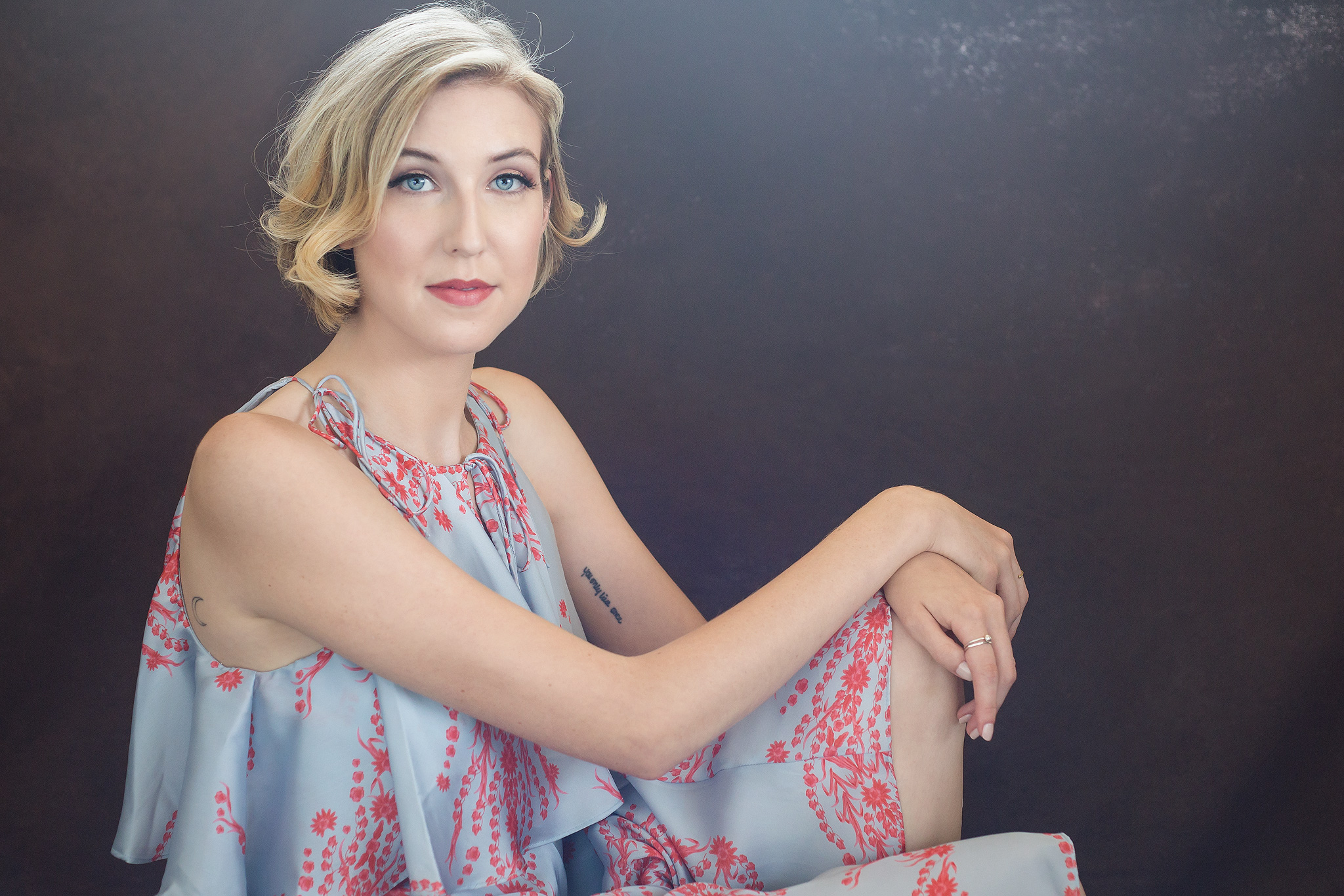 One of my favourite things in portraits is to include a person's hands in the photograph. I struck it lucky with Joanna, because she has long, elegant hands and ballerina wrists. You will be surprised how many folks struggle to relax their hands and wrists. Joanna just makes it look easy:). I love her smile in the portrait below – it makes me smile right back at her.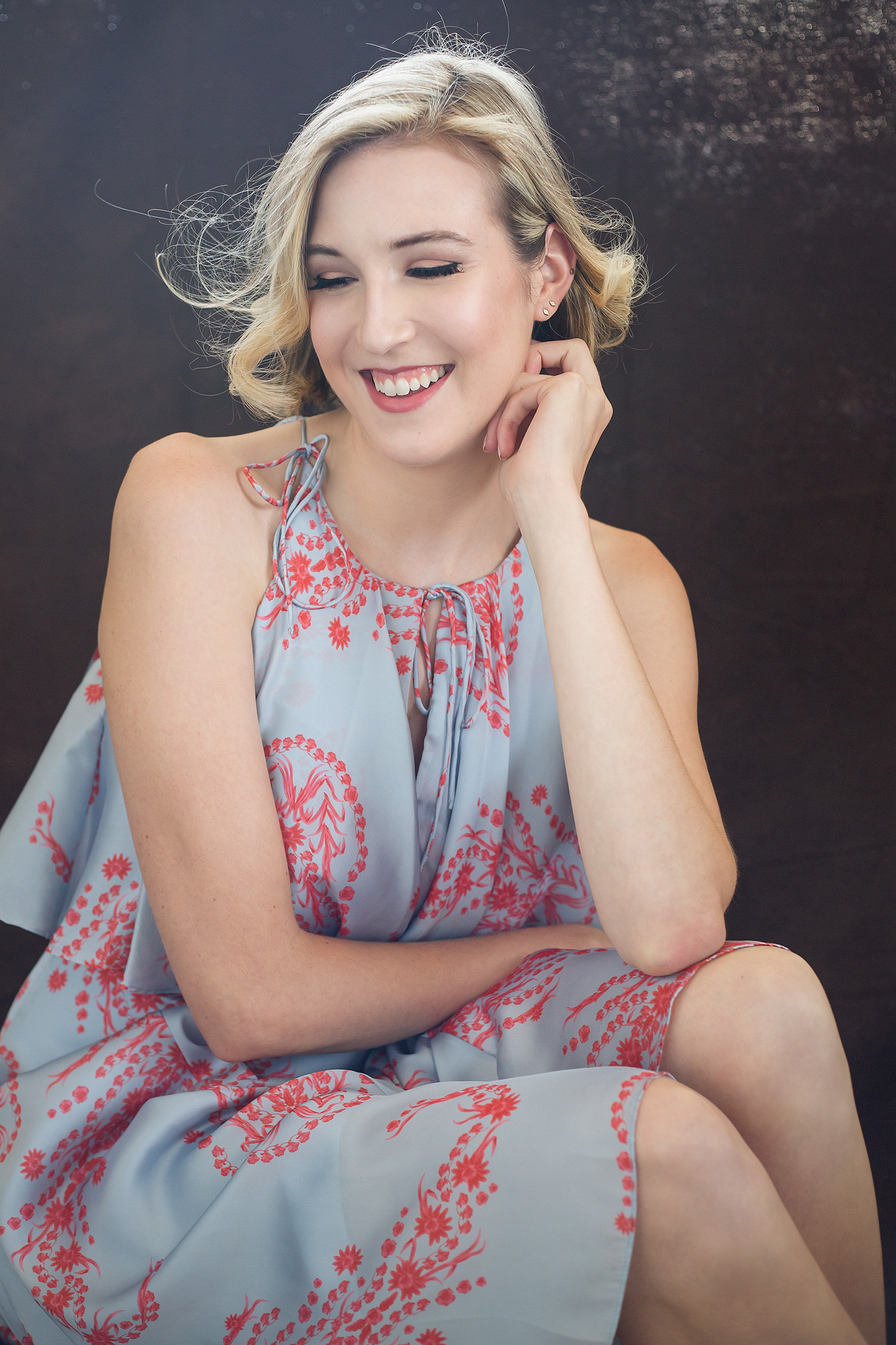 We moved over to a light background, which creates a completely different feel to the portraits. Here we had fun with standing poses. I love the cheeky little curl flicking out to the left. It contrasts with her intense facial expression in the below portrait.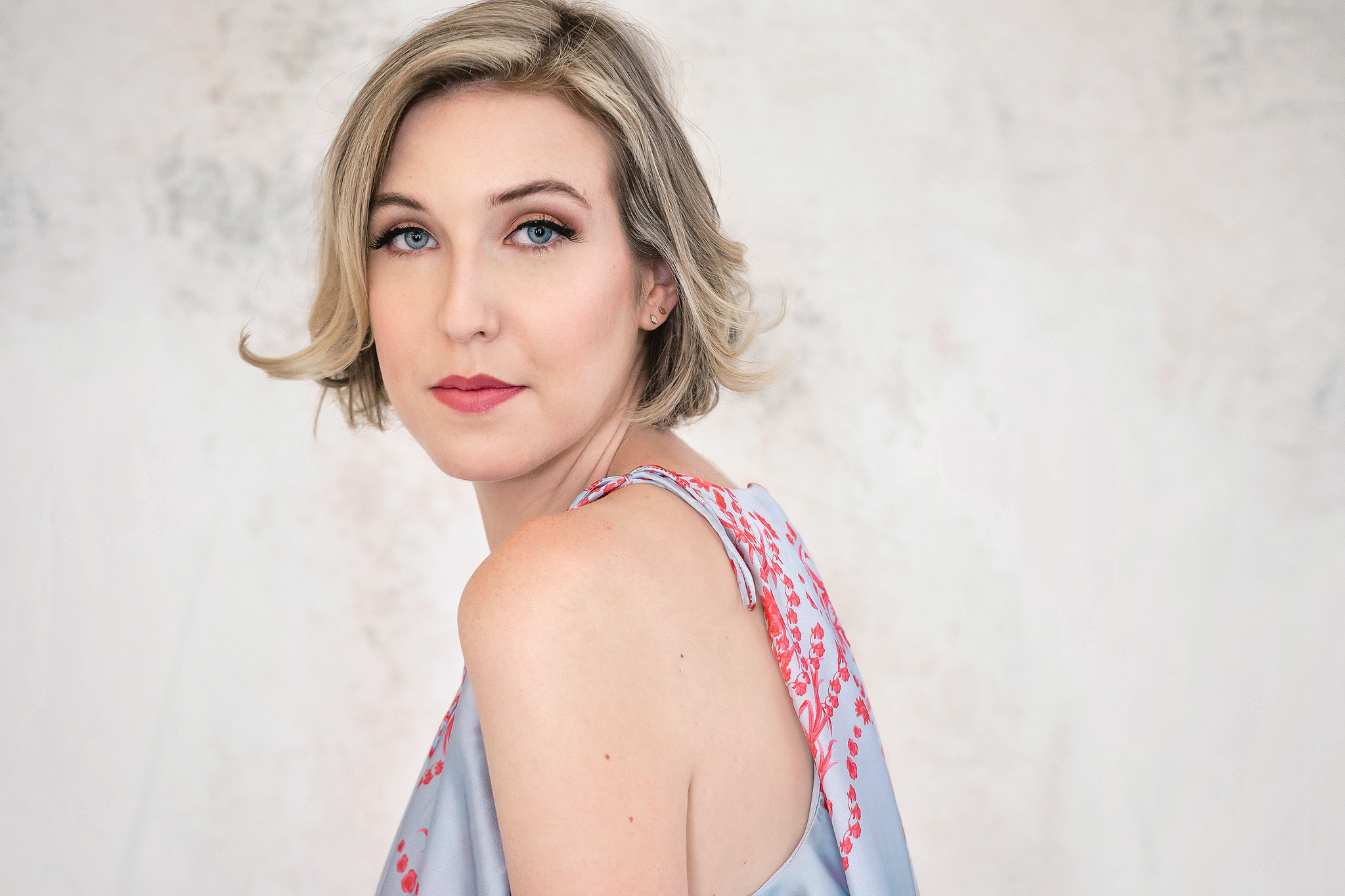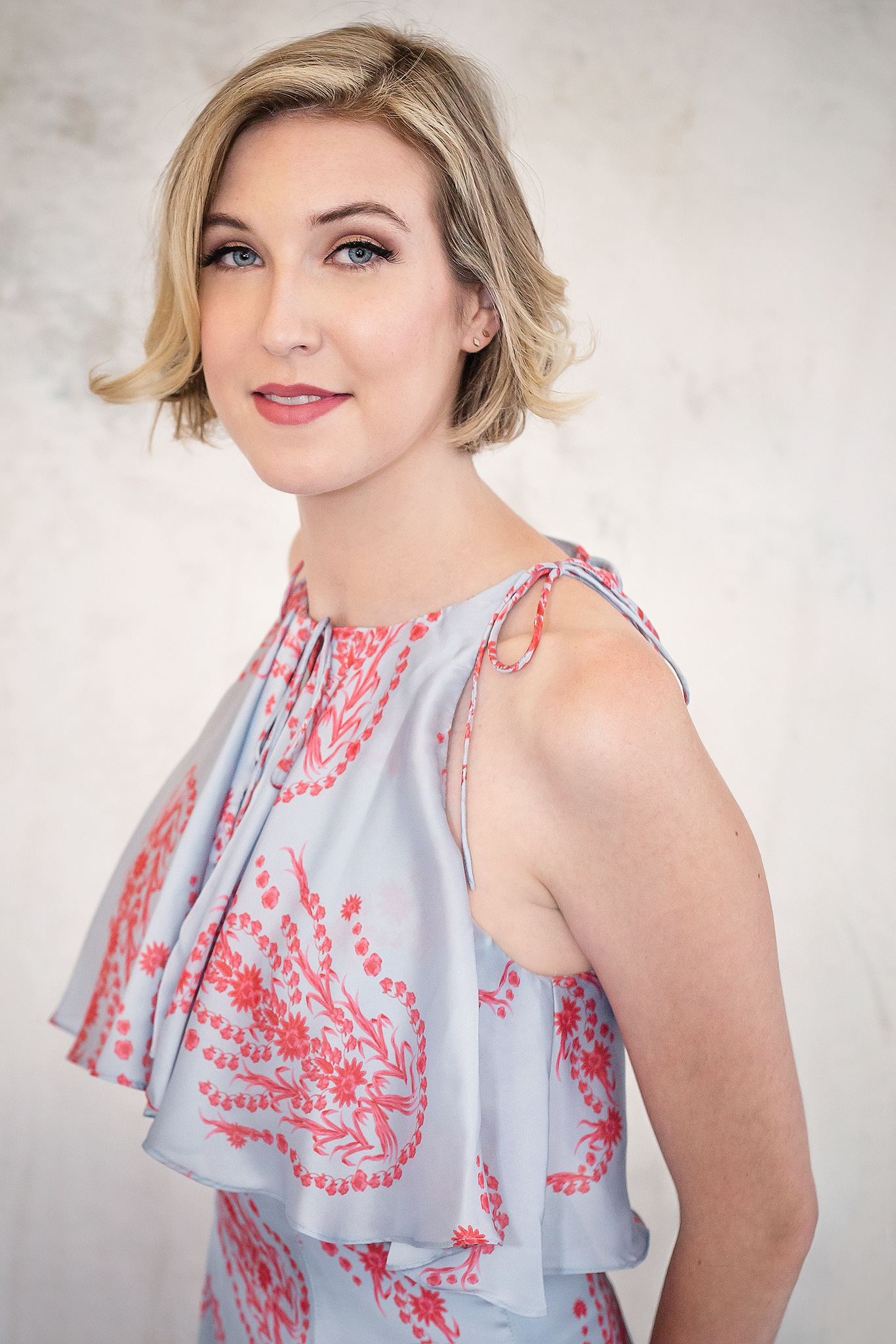 Joanna also wanted a couple of photographs in one of her favourite dresses that she brought from home. I love shooting tone-on-tone portraits! A little black dress on a black backdrop always looks great. The v-neck also draws the eye up to her face. I absolutely love this series of portraits! Every, single thing about each of them makes me happy!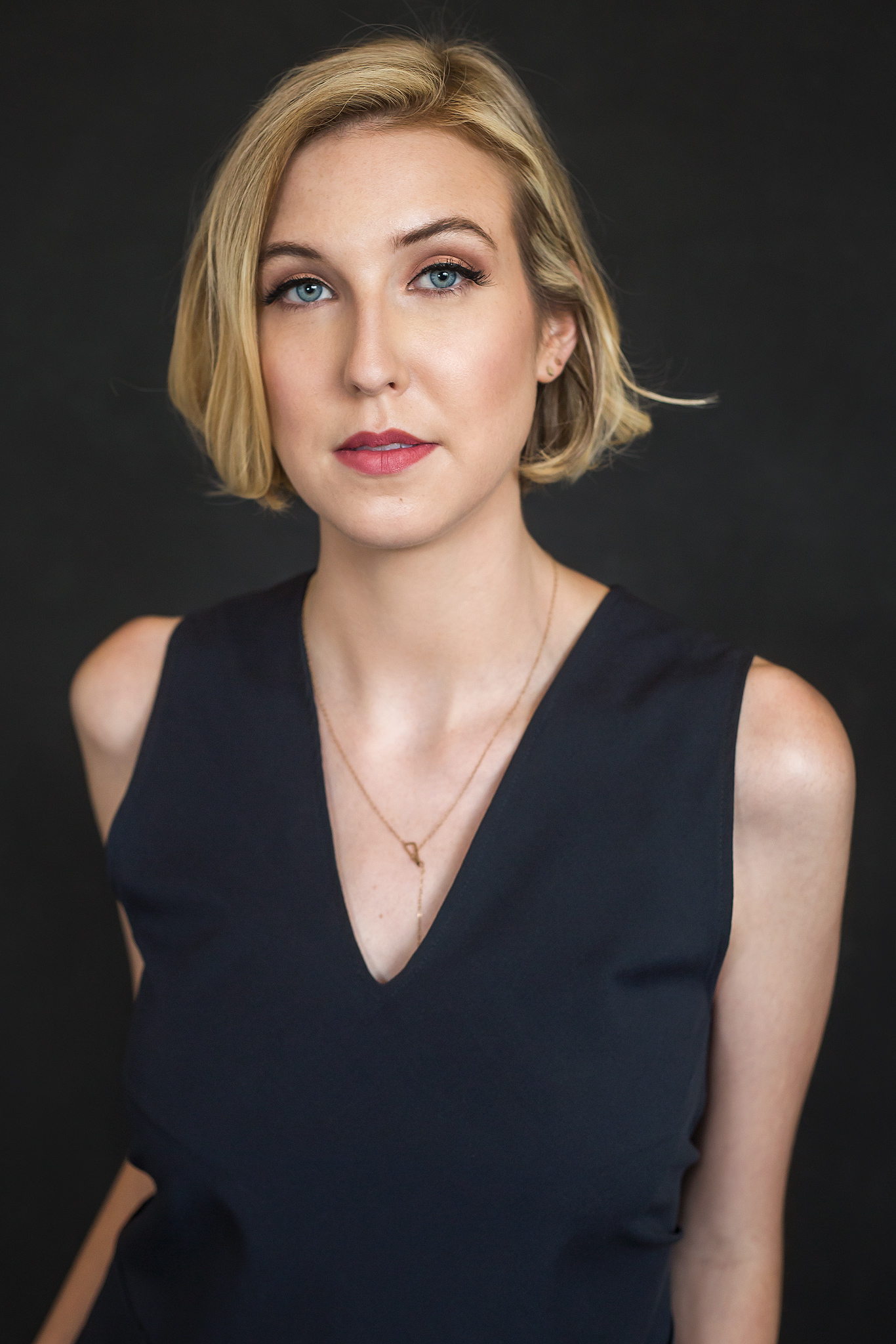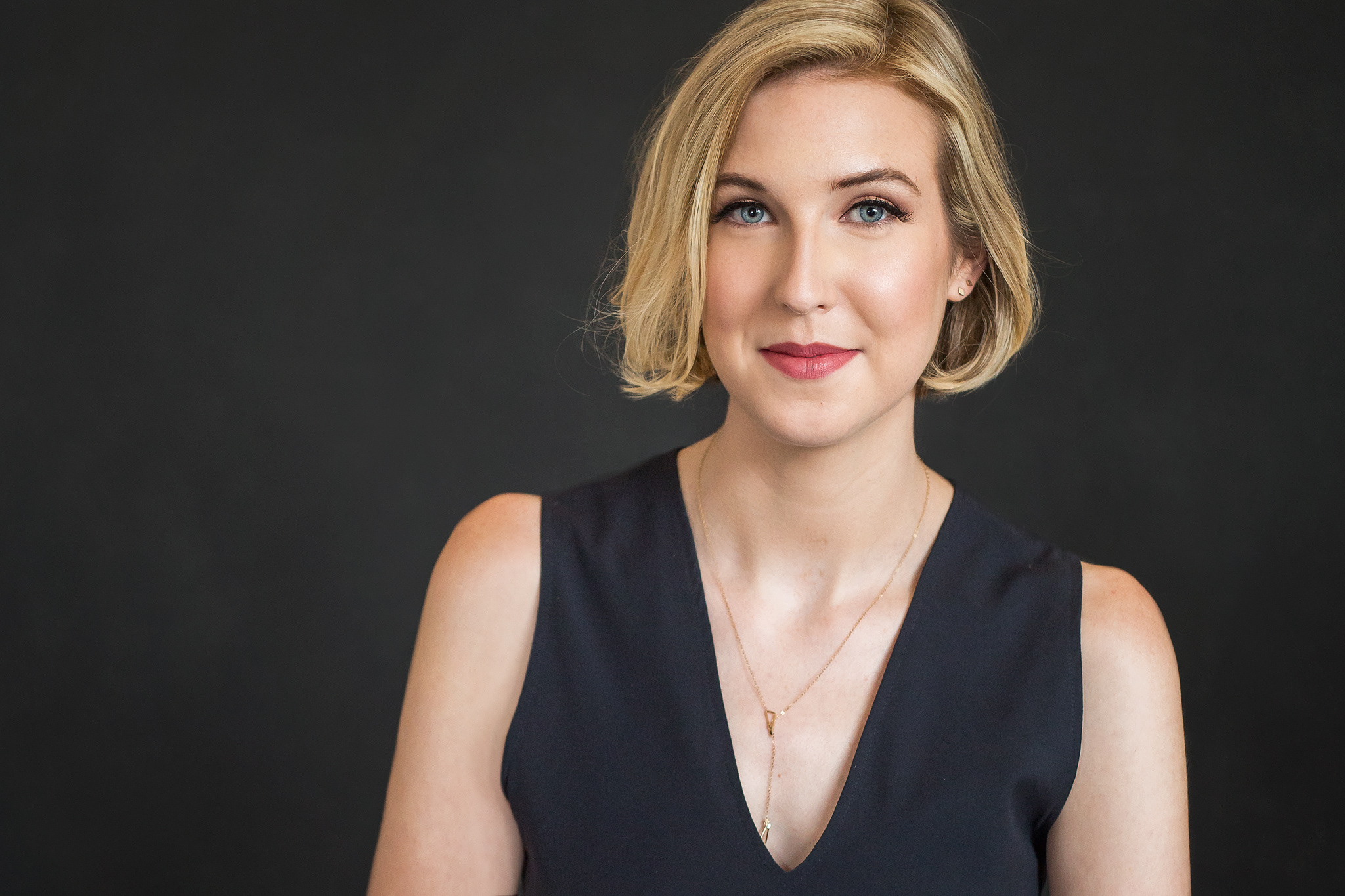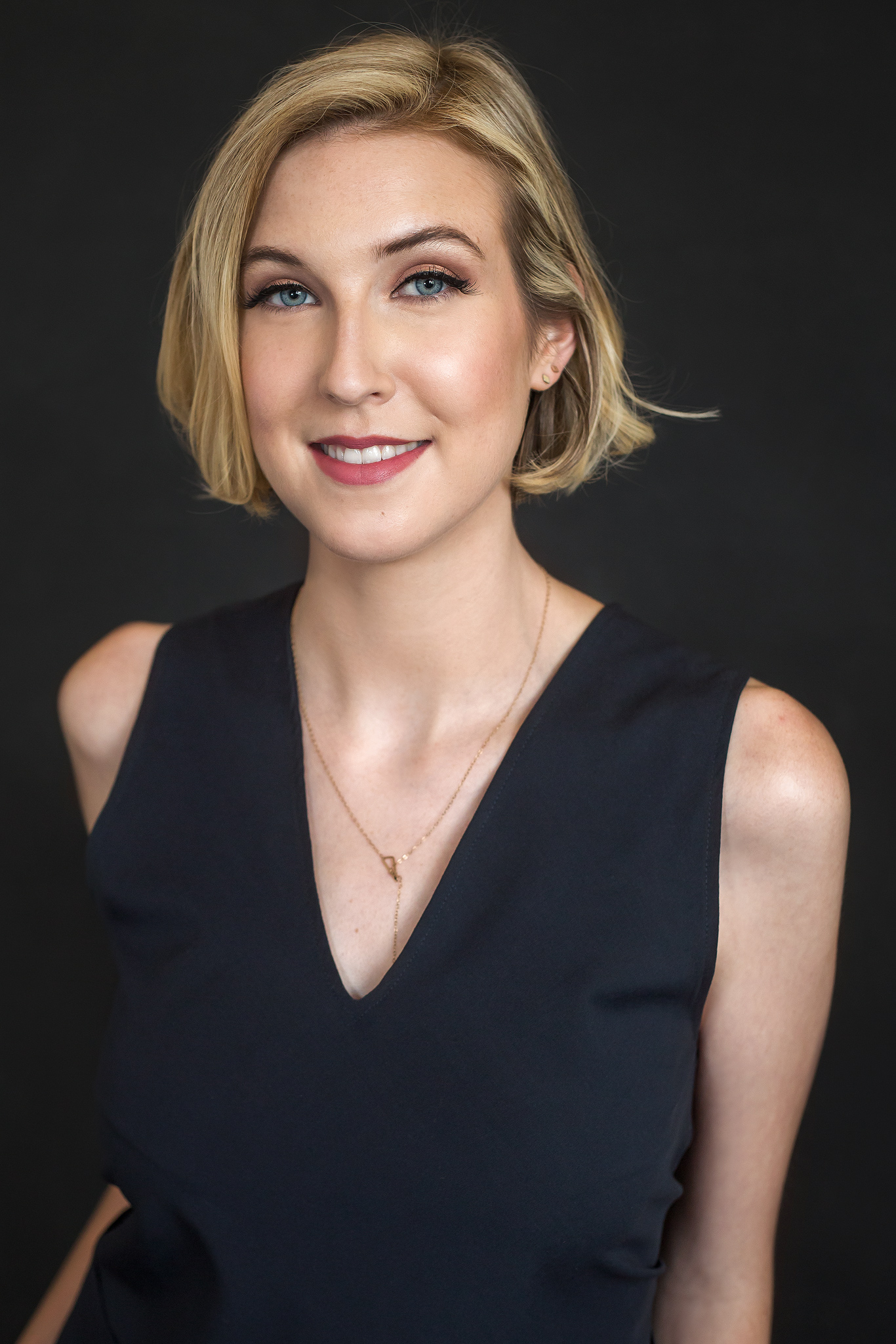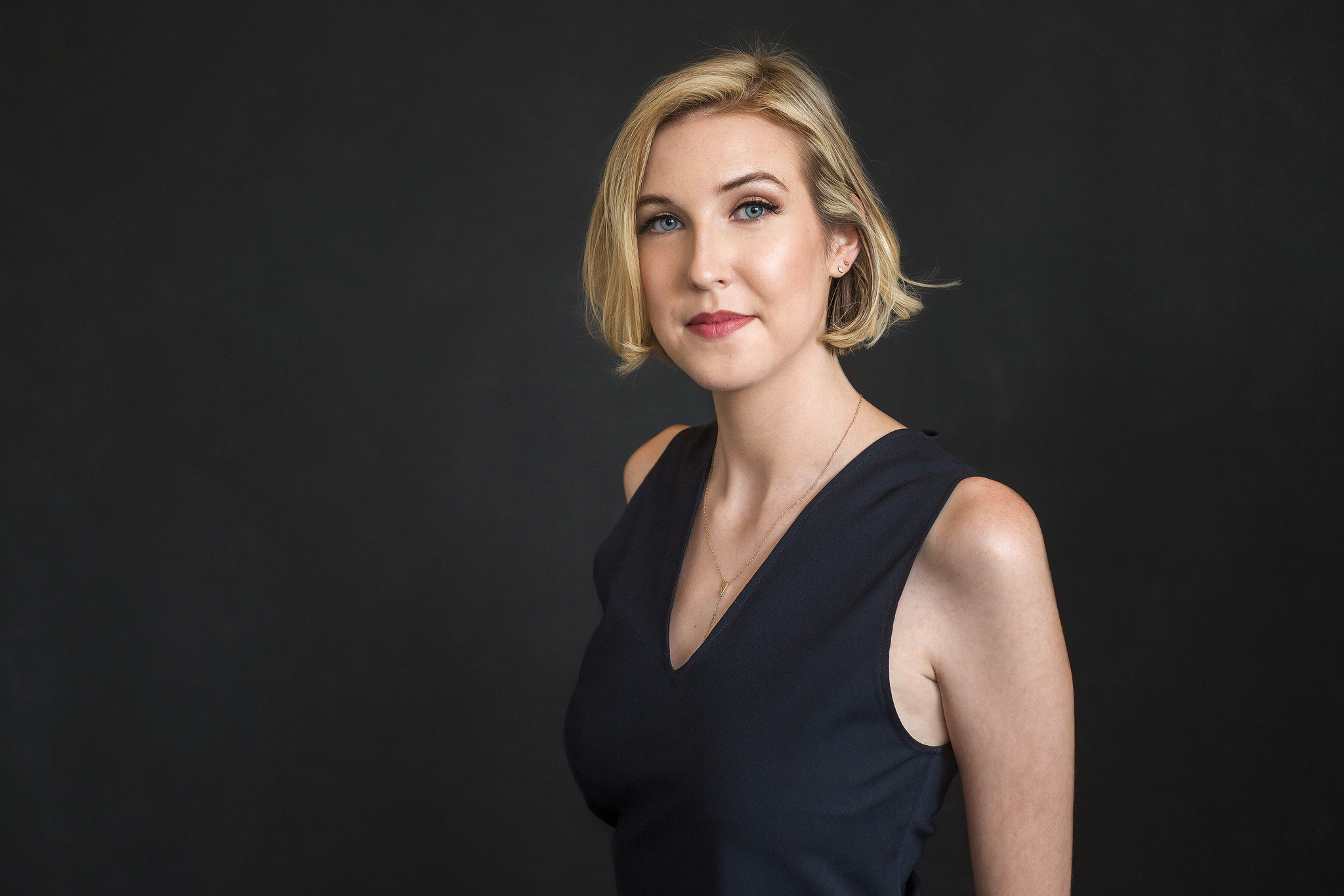 Joanna, thank you so much for jumping into this photoshoot adventure with me! You are a natural, and were an absolute pleasure to work with.
"As a whole I thought Carole was a pro and definitely got a sense that she knew what she was doing and how to get the best shot for each one of us. Her energy was infectious and it was fun to step out of my normal comfort zone for the afternoon." – Joanna 
Team Credits:
Photog – Carole B Eves
Behind the Scenes photos and video – Renata Pollock Photography
Wardrobe and models – Rent Frock Repeat
Hair and makeup – Arwa from Brushes & Blushes